'The Real' Host Jeannie Mai Engaged to Jeezy After Quarantine Date Night Proposal
Let's dive into Jeezy's sweet proposal to Jeannie Mai.
Congratulations are in order for Jeannie Mai — the host of The Real is engaged! Multiple outlets reported on April 6 that she recently said yes to her rapper beau Jeezy after a nearly two-year romance. Mai's representative shared some of the details of the proposal to People magazine and it truly sounds like something straight out of a fairytale.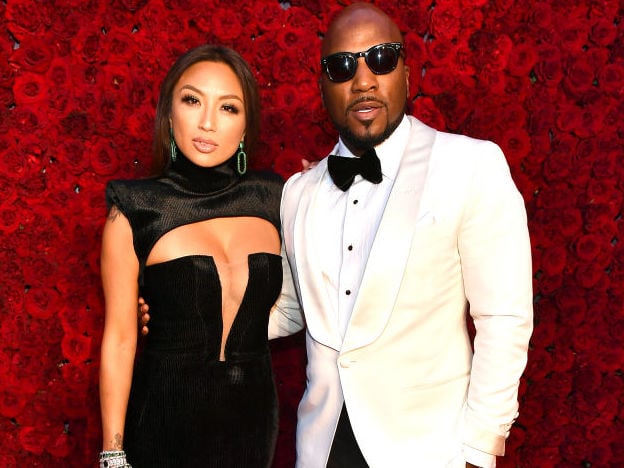 Inside Jeezy's proposal to Jeannie Mai
The proposal happened on March 27, according to People magazine, which was the first to report the news. Jeezy had planned to pop the question on a later trip to Vietnam but had to switch things up due to the coronavirus outbreak, which has affected more than 1 million people around the world and led to global travel restrictions.
"Jeannie and Jay were set for a trip to Vietnam this April. What Jeannie didn't know is that Jay was planning to propose," a representative for Mai told People. "Instead, Jay decided to bring Vietnam to Jeannie with a surprise quarantine date night in his home filled with Vietnamese food and decor."
It appears that he proposed with a massive pear-shaped sparkler over a candlelit dinner. They snapped a photo afterward that shows them flaunting the ring while standing together and beaming at the camera. It can be viewed at the People link above.
How Jeannie Mai and Jeezy met
Mai met Jeezy on the set of The Real. She said in a September 2019 episode of the show that she started getting to know him in November 2018 and that "he hooked me" almost immediately.
The press caught on to the apparent romance in January 2019 when they were seen out with a group of friends. But it wasn't until that August that People confirmed the two were an item. They made their relationship Instagram official the same week the report emerged.
"We both went through enough in our life to connect on the understanding that love should feel safe, honest, and pure," Mai told People of their romance in November. "Immediately that was a magnetic attraction. We are very attracted to each other's passions to serve. So because we have a mutual joy of having purpose, we're going to find a way to do that together."
Who have they dated?
Before Jeezy, Mai was in a longtime relationship with television host Freddy Harteis. They married in 2007 and stayed together for a decade before their divorce. Mai has said her decision not to have kids took a toll on their marriage but admitted to People in a later interview that she had jumped the gun by marrying him in the first place.
"I was really young," she said. "I made choices where my instincts told me, 'I don't know about this,' but I didn't listen. He was a great guy and we tried our best, but we just weren't compatible by the end."
For his part, Jeezy hasn't had many known romances. He's been linked to stars such as Khloé Kardashian and was allegedly almost engaged to R&B singer Keyshia Cole. But for the most part, he tends to keep quiet about his love life. He has three children with old girlfriends.