'The Real Housewives: All-Stars' Cast Has Been Confirmed by Peacock and It's Amazing
Bravo fans will have more 'The Real Housewives' content when Peacock releases a brand new series that will have housewives from all franchises crossover and live under one roof.
What's better than The Real Housewives? More Real Housewives! Bravo fans rejoice as Peacock is on the quest to lure in The Real Housewives viewers with an All-Stars edition that we have all been waiting for. This is all as if all of our dreams are coming true and housewives from across the country will all be living under the same roof as cameras catch all the action. The streaming service has confirmed the cast for the special and it's amazing!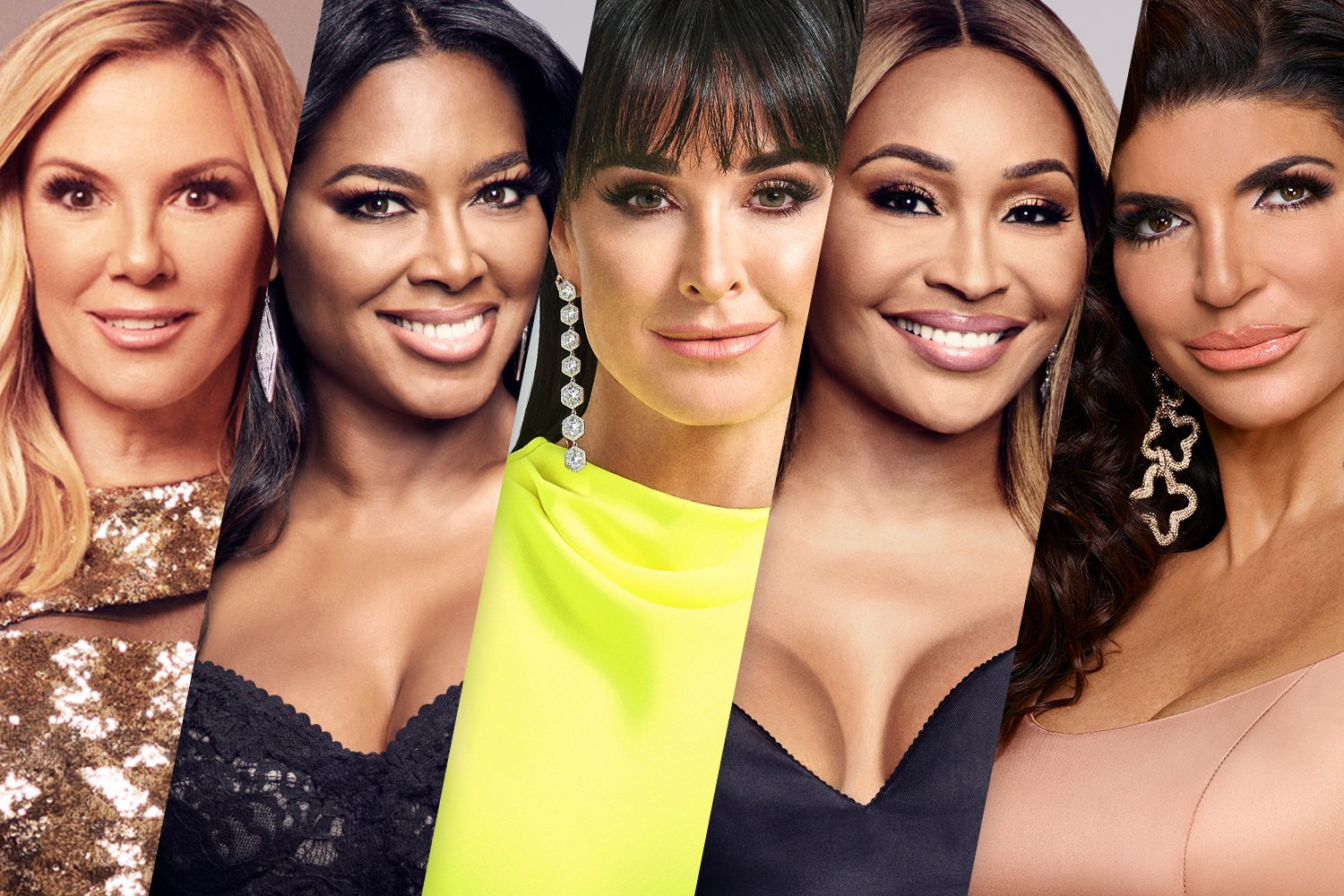 Who are the housewives appearing on Peacock?
Andy Cohen's baby shower was attended by housewives from across all the franchises. Fans got a glimpse of what an All-Stars show would look like if stars from the Bravo franchises came together for a huge event. That is exactly what the Peacock streaming service is doing in a special series that will have The Real Housewives go on a vacation.
Fans that live and breathe The Real Housewives content had already been refreshing their Instagram Stories to see if any of their favorite stars were traveling. The cat was out of the bag this week as Peacock itself confirmed the cast for their upcoming special being filmed in Turks and Caicos.
From The Real Housewives of Atlanta, Cynthia Bailey and Kenya Moore would embark on the journey together. Teresa Giudice and Melissa Gorga from The Real Housewives of New Jersey took on the challenge to meet their counterparts. From The Real Housewives of New York City, it was Ramona Singer and Luann de Lesseps who got enlisted for the show. Lastly, Kyle Richards from The Real Housewives of Beverly Hills also took up the task for the epic special.
Drama between housewives has already started
Anthony Dominic on Twitter has been spot-on with tea from the All-Stars special. He took to social media to drop in some nuggets of information that has fans spinning. Dominic revealed that Singer tried to get the best room in the house as she is accustomed to on RHONY but wasn't successful this time. He also revealed that Singer and Moore have already had their first altercation and it was only the first day. If all of this tea turns out to be true, fans are in for a bumpy and exciting ride.
Cynthia Bailey played coy to the special
Bailey, who is on the cast trip, had been asked about the special weeks ago. However, the RHOA star was probably sworn to secrecy and played coy to the rumors.
"I cannot tell you that much about it. Bravo has not officially released that information yet, but I can say that I think it's a brilliant idea," Bailey told Us Weekly.
The entrepreneur did acknowledge that the series is for the die-hard fans as it was something they had been asking for, for a long time.
"I think the fans have been waiting for something like this for a long time," she added. "For someone who's been on the show for so long, I kind of know what to expect when I go in a house with these ladies, but I would have no idea what to expect if I had ladies from different franchises that I had to go into a house with. So, I think it's a great idea. I'm looking forward to seeing what happens."
Peacock has not confirmed when they plan to start streaming the crossover series but we can expect it later this year.