'The Real Housewives of Atlanta': Why Did Kim Zolciak-Biermann Quit the Show?
Kim Zolciak-Biermann's run on The Real Housewives of Atlanta was far from uneventful.
The OG Housewife spent four years entertaining fans with her well-thought out clap backs and her constant spats with her fellow cast mates.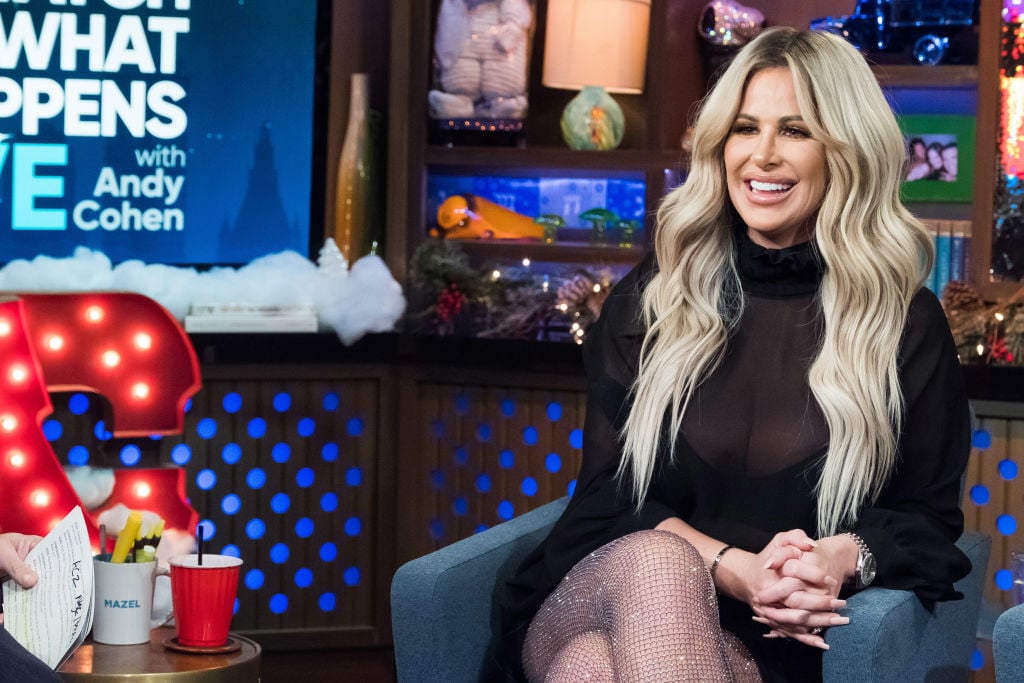 While Zolciak-Biermann became one of Georgia's most noted reality stars from her time on the RHOA, she unexpectedly quit the show midseason in 2012.
What really made the reality star walk away from hit Bravo franchise and is there any chance she would ever return to series?
Kim Zolciak-Biermann' exit was far from graceful
In 2008, fans were introduced to Kim Zolciak, the mom of two who was embracing every aspect of the lavish Atlanta lifestyle.
With her hilarious commentary and unfiltered comebacks, Zolciak was one of the most entertaining Housewives to ever be part of the Bravo franchise.
While she quickly became a fan-favorite, many of us thought that the reality star would have remained on the show longer than she did.
However in 2012, she decided to leave the show halfway through Season 5.
Zolciak-Biermann— then seven months pregnant — left the series after getting into a spat with Bravo the cast and producers midseason.
"Kim has a total blowout with production," a source told Us Weekly.
It all started during a group lunch when costar Cynthia Bailey invited the women to Anguilla to witness her wedding vow renewal with then-husband Peter Thomas.
Zolciak, then heavily pregnant and unable to travel, soon has words with her fellow cast mates and production, which escalated into a full-blown argument.
Zolciak leaves the scene and claims that she is done with the franchise, quitting on the spot.
She returned to the show in Season 10 as a 'Friend of the Housewives'
After spending five years having babies and filming her Bravo spin-off show, Don't Be Tardy, Zolciak-Biermann returned to the RHOA as a guest star during the Season 9 finale.
The reality star returned to the show for Shereé Whitfield's housewarming party but soon found herself butting heads with Kenya Moore.
Around the time that episode aired, Zolciak-Biermann was asked if she'd consider rejoining the show for it's 10th season and told People that she was open to it.
"I'm very motivated by money," she said. "Everything has a price. I'm just giving it to you straight. Given the right amount of money for anything? Yeah, count me in. I like to work. I have six children to support, so for sure!"
The Don't Be Tardy star rejoined the cast in Season 10 but quickly found herself involved in some major drama with fellow OG Atlanta Housewife, NeNe Leakes.
The most explosive moment between the two women came when Zolciak-Biermann said her co-star was "sick and disgusting" after her daughter, Brielle, had taken a video of black bugs crawling in Leakes' bathroom.
Leakes responded by calling Zolciak-Biermann "racist" and claimed that she and her daughter "don't like black people."
The two reality stars then went at it again during the Season 10 reunion, which ended in Leakes called her co-star "f*king trash," and Zolciak-Biermann storming off the set.
She is done with the 'RHOA' for good this time
A few months after the the Season 10 finale, Kim Zolciak-Biermann finally revealed her stance on whether or not she would continue being part of The Real Housewives franchise.
While at the airport with her husband, Kroy Biermann, the reality star admitted to TMZ that she will "never, never" appear on RHOA again.
According to her, the show was just "too much stress, unneeded stress."
Zolciak-Biermann even Skype'd with Watch What Happens Live host Andy Cohen and told him that she was done with the show although he already knew she was.
"I think she's done," Cohen said to E! News' Jason Kennedy. "She walked out of that reunion and I was like, 'OK, I've seen the last of that wig at these reunions.'"
Though her run on the show was fun while it lasted, Zolciak-Biermann is done getting involved in drama and that is understandable.