'The Real Housewives of Miami's Lisa Hochstein Admits She Got 60 Percent of Her Facial Filler Dissolved: 'I Definitely Had an Addiction'
Lisa Hochstein shared she got 60 percent of her facial fillers dissolved. Learn all about what 'The Real Housewives of Miami' star said about her "addiction."
The Real Housewives of Miami recently returned with a much-awaited season and drama to boot. One of the cast members, Lisa Hochstein, has been a mainstay of the show since its first season. Over the years, Hochstein's appearance has drastically changed, and the housewife recently revealed why that was. That's because Lisa Hochstein told her fans she got a significant portion of her facial fillers dissolved, admitting that she "definitely had an addiction."
Hochstein's husband is a plastic surgeon
Due to her husband's profession as a plastic surgeon, Hochstein had easy accessibility to fillers and injectables, leading the 39-year-old to go ham on the surgeries. Daily Mail reports that the housewife first went under the knife at age 18 for a breast augmentation. The procedure was meant to take her breasts from A-cups to C-cups. Less than a decade later, her husband did some work on her "lopsided" chest to make them appear more natural.
Leonard and Lisa Hochstein have been together for 13 years and are still going strong. Before RHOM's cancellation, the central storyline surrounding Hochstein and her husband was their journey toward getting pregnant. Once the show went on air, the pair worked with surrogates to welcome their two lovely children, Logan and Ella.
Hochstein and her husband now work together, but she says they don't see each other much during the day. "He works on the first floor, I work on the fourth floor, so we really don't cross paths during the day, which is what I feel is the key to having a successful married-work life."
The couple is also known for their partying and has, over the years, racked up hefty fines due to their loud parties. Page Six reported that the pair had racked up close to $11,250 in penalties in the past year alone, but Hochstein isn't shaken by any of the noise complaints she receives.
Lisa Hochstein recently revealed she got her facial fillers dissolved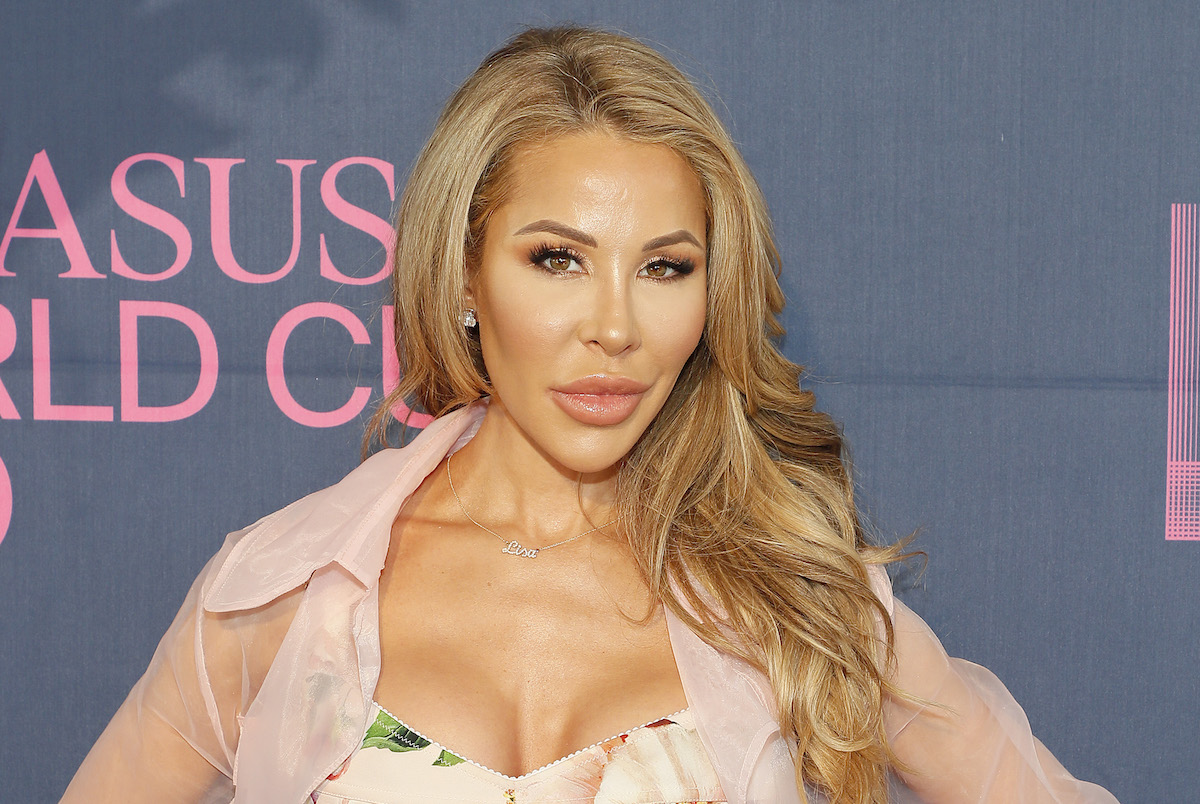 Hochstein sat down with Andy Cohen on Jan. 4, 2022, to talk about the RHOM reboot. That's when she revealed she had gotten her facial fillers dissolved. The entrepreneur told Cohen that after watching herself on TV, she decided to get "60 percent" of her fillers dissolved, saying she "definitely had an addiction."
Hochstein went on to note that the easy accessibility of all the injectables played a considerable part in her going overboard, calling it "a huge mistake." The former Playboy model said she is happy with her decision to scale down, saying she feels more like herself.
This isn't the first time Hochstein has talked about the decision to reevaluate her plastic surgery. In December 2021, one fan commented about how different all the stars of the show looked. Hochstein responded to the fan's comment saying, "I'm aware I had too much filler in my face. I've removed a lot of it since we wrapped. I was addicted."
She also retweeted a fan's comment of them applauding her vocalness on the issue and challenging the "fake beauty narrative" going around.
Other cast members in the franchise have dissolved their fillers
Hochstein follows a long line of other franchise members who have undergone the same procedure. Shannon Beador of The Real Housewives of Beverly Hills explained to her followers on Instagram that she visited Jennifer Rosenfeld at CosmetiCare to get the fillers removed from her cheeks.
Beador also admitted that she had a bad experience with a natural filler after her fans called her out for her appearance during the show's season 15 reunion.
Additionally, Emily Simpson dissolved her fillers in August 2021 when she went to Dr. Jennifer Armstrong, who advised her to dissolve the fillers.
"I believe the filler had migrated on my face and there was too much right underneath my eyes," Simpson told People. "It gave me what I call 'The Cabbage Patch Kid' look which made me lose my eyes. The area directly under my eyes was too puffy."