The Real Housewives': The Reason Vicki Gunvalson Thinks She and Tamra Judge Were Let Go and Why She Thinks It Might Happen to Kyle Richards Next
Vicki Gunvalson has always been one of the outspoken members of The Real Housewives of Orange County. Now that she is no longer a part of the franchise, she actually has even more to say. Gunvalson has spoken extensively about her departure from Bravo and what led to it and now she has an idea of who could be the next housewife to go.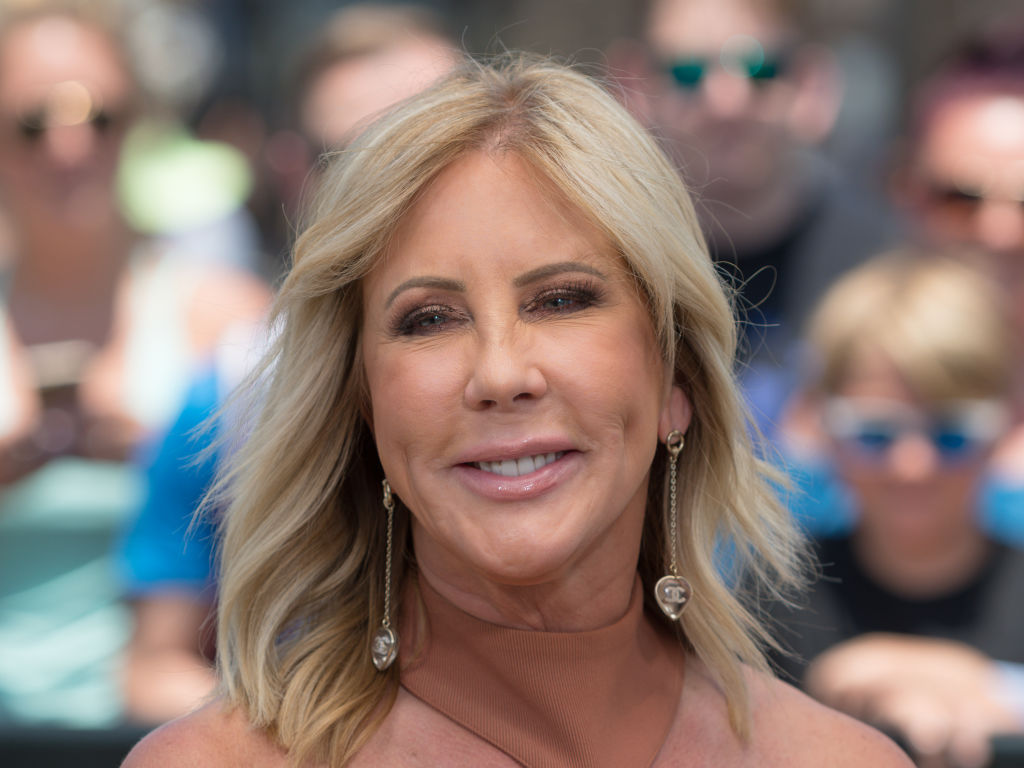 Vicki Gunvalson's exit
Gunvalson's departure from Bravo had been a slow burn. She was previously demoted from full-time housewife to a "friend of the cast" before she cut ties with the network altogether.
"I will always be the OG of the OC, but it's time to say goodbye to The Real Housewives of Orange County," she wrote on Instagram. "It's been an incredible ride for 14 years and I want to thank all of you for your support, for your love, and for 'whooping it up' with me along the way. I've been working on new projects that will be exciting, empowering, and inspirational. My podcast with Westwood One will be launching soon and I will have much more to say about this on 'Whoop it up with Vicki.' I hope you will join me with my new journey, so please stay tuned. I love all my fans, and I want to thank Bravo and Evolution for this incredible experience which my family and I have will never forget. #bravo #rhoc #whoopitipwithvicki @westwoodone @bravo @whoopitupwithvicki."
Why does Vicki think she was let go?
Gunvalson wasn't the only housewife who left the OC. Tamra Judge also parted ways with the franchise. The two women have since been thinking about what led to their departures.
"There's several things we thought of," Gunvalson said on the Whoop it Up With Vicki podcast. "We got very expensive and I think they said that viewers were ready for younger blood. I thought, well, you can't really say that because the viewers and followers have followed my life for 15 years and all of a sudden … I just didn't die!"
Is Kyle Richards next?
Each city of housewives brings in new women from time to time. Normally, there are a number of OG housewives who remain the same season after season. Gunvalson was once one of those women in Orange County. Now, she thinks that another OG could be next on the chopping block.
"I don't know if you've been watching at all but Tamra called me and she said this is happening to Kyle [Richards] right now, that Kyle's being picked on and she can't say anything and they're all going after her," Gunvalson said of The Real Housewives of Beverly Hills.
Gunvalson also chalked Richards' treatment up to possible producer judgment.
"Yeah, that doesn't work," Gunvalson said. "A lot of producers … we've had good producers, bad producers. Unfortunately, [for] my last two years, [one] producer didn't 'like me,' so there can be a way for the cast to be influenced by him saying this, that and the other."
Will Vicki come back to 'The Real Housewives'?
Right now, Gunvalson has no plans to return to The Real Housewives of Orange County but hasn't exactly ruled out the possibility of being asked to come back.
"I don't know what their thought is," she said of Bravo." I just don't know how this cast is gonna carry on with two main cast members gone."