'The Real': How Do Tamera Mowry-Housley's Co-Hosts Feel About Her Departure?
Award-winning talk show The Real has been entertaining fans for seven years now with commentary from celebrity women going through different ups and downs in their lives. Viewers who follow The Real have no doubt gotten to know the hosts on deeper levels.
However, actress Tamera Mowry-Housley, who has been around since the very first episode, recently announced she would no longer be on the show. Things might be quite different for The Real now that Mowry-Housley is gone, so how do the other ladies feel about her departure?
Why did Tamara Mowry-Housley leave 'The Real'?
RELATED: Which 'The Real' Host Has the Highest Net Worth?
On July 13, Mowry-Housley posted an announcement on Instagram to inform fans of her intentions to leave The Real. At the end of her message, she shared that she will be "spending more time with my family, pursuing amazing new opportunities, and embarking on the next chapter of my life."
However, a report from Media Take Out also claims Mowry-Housley decided to quit The Real because of a pay cut.
"Tamera was making about $3 million a season, compared to Adrienne who makes $500K, Jennie who makes $500K, and Lonnie who makes about $1 million," an alleged executive on the show told MTO, "Tamera makes more than all the other hosts combined, it caused friction [among] the cast."
As a result, according to the source, Mowry-Housley was offered a pay cut when her contract was up. Instead of taking the $1 million salary now on the table, Mowry-Housley "chose to leave."
How do Mowry-Housley's co-hosts feel about her departure?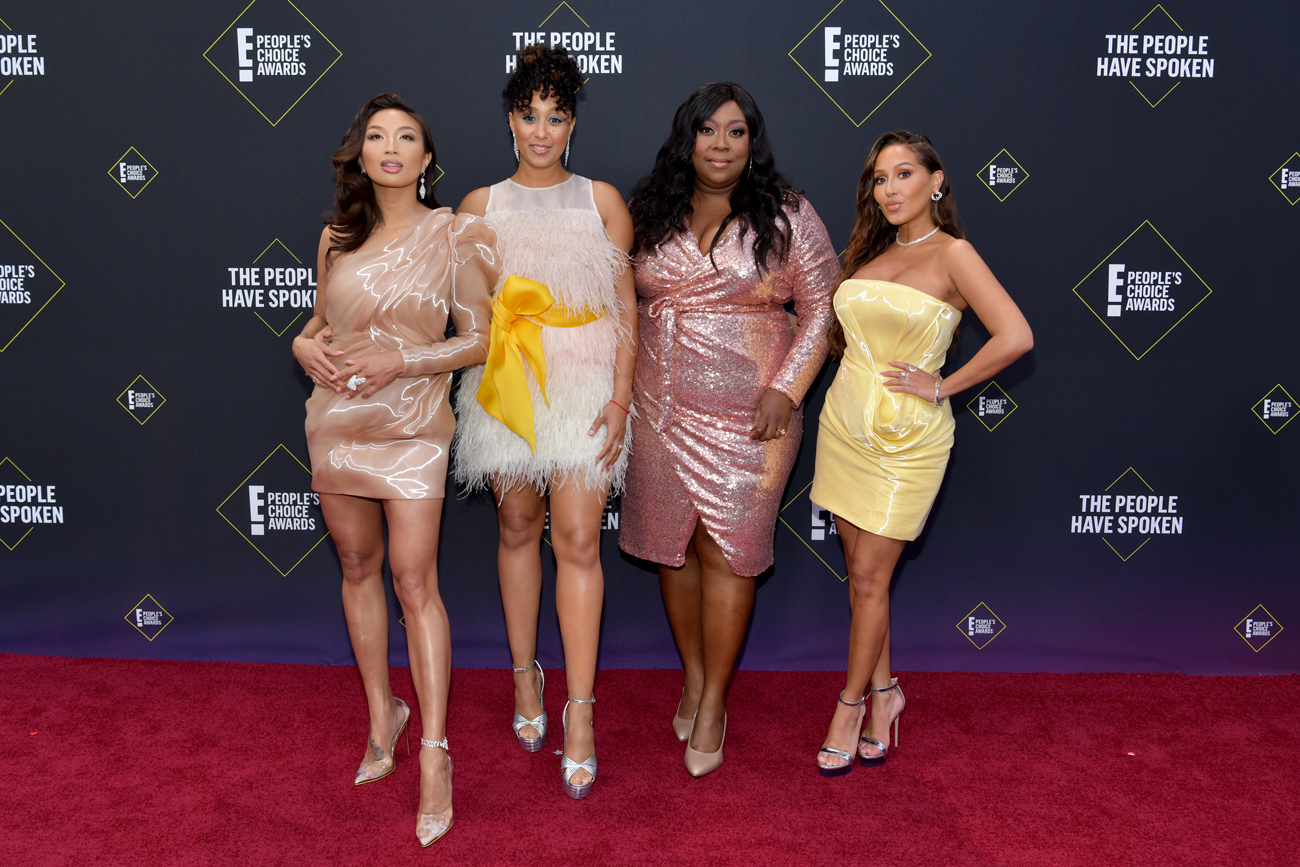 Mowry-Housley's co-hosts have not spoken out about her departure, but an insider shared with HollywoodLife that they are all "supportive" of her decision.
"They all have grown so close over the years and they completely understand her decision and respect it," the source said.
Although some fans might also worry about the other ladies leaving, the source reassured that they are here to stay.
"There are no plans for Adrienne (Bailon), Loni (Love) or Jeannie (Mai) to leave," the insider revealed. "The four of them felt like they had a bond like no other and are true, lifelong friends no matter what. They talk all of the time and there's nothing but love there. They consider one another family and their bond on and off camera is real."
Will someone else replace Mowry-Housley on the show?
RELATED: 'The Real': Fans Question What's Going on After It Loses 2 Co-Hosts in 1 Month
In January 2020, comedian Amanda Seales joined the panel as a permanent co-host. However, she decided to leave in June. With Seales and Mowry-Housley's departures, The Real is now down to three co-hosts. Since the show usually has four or five people on its panel, fans are now wondering who could be brought in to replace the ladies that recently left.
According to Good Housekeeping, a survey was recently done by Hollywood Unlocked to find out who fans would like to see on The Real. A large number of viewers are in favor of actress Keke Palmer being a replacement for Seales and Mowry-Housley.
Palmer has proven her worth as a host on shows like Strahan, Sara and Keke as well as Singled Out. For this reason, fans believe she could "add some flavor" to The Real and "bring in the ratings."
However, FOX has yet to announce if anyone new would be brought on to The Real after Seales and Mowry-Housley's departures.