'The Real': How Jeannie Mai's Body Image Improved After her Divorce
Jeannie Mai of 'The Real' has been open about her divorce, including how it has affected her mentally and physically.
As a co-host on FOX's Emmy-winning talk show, The Real, Jeannie Mai is known for being honest with fans about the various happenings in her life. Not only has Mai shared the positive details with the world, but she has also been open about some of her struggles as well.
One thing Mai has talked quite a bit about is her divorce. Going through a divorce is often a difficult experience, but Mai managed to improve herself after the ordeal. In fact, Mai admits her body image improved following her divorce.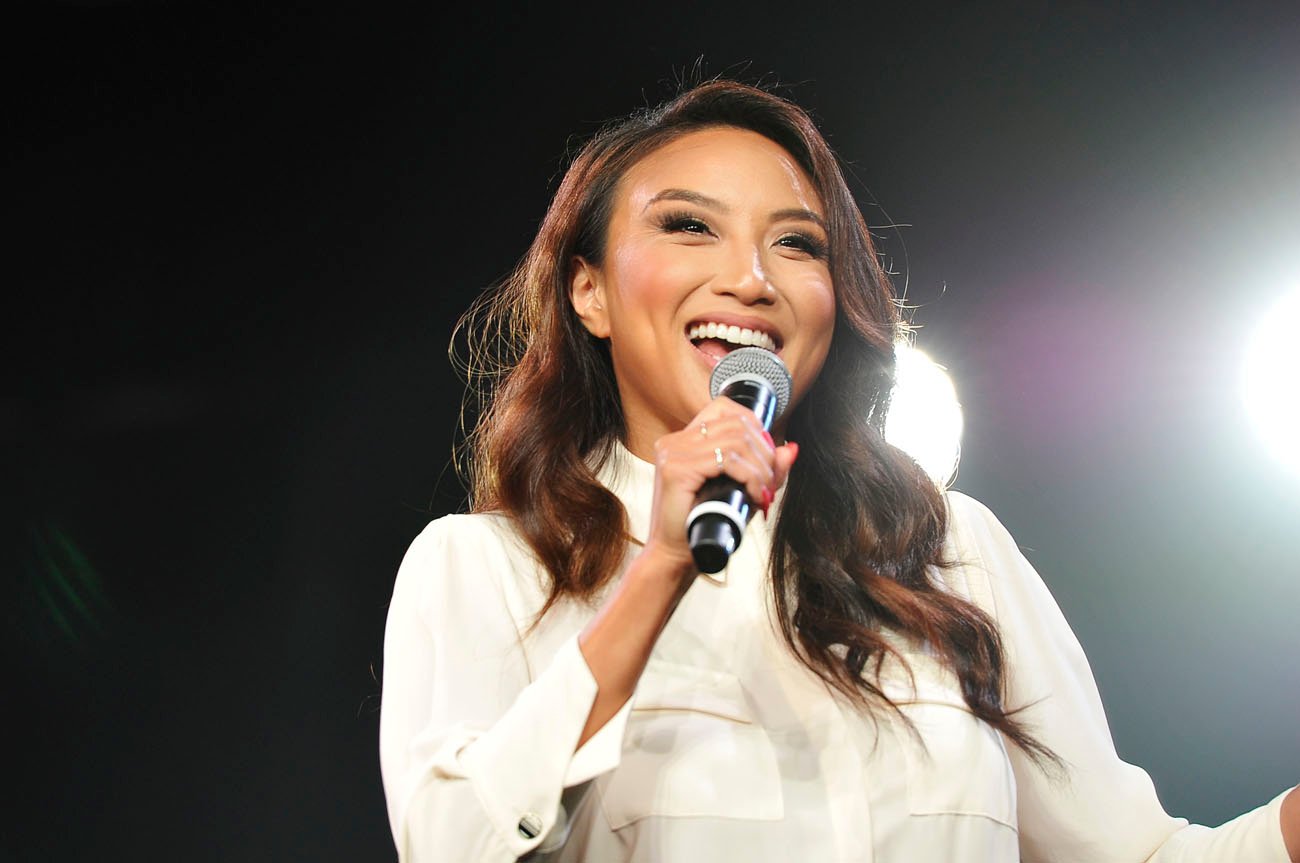 Jeannie Mai got a divorce in 2017
In 2007, Mai got married to actor and producer Freddy Harteis. However, the couple filed for divorce in 2017.
Mai has since admitted that their different stances on having kids affected their marriage. On an episode of The Real in 2018, Mai said, "Before we got married, I was very clear about the fact that I probably would not have kids, just because I've never felt that. And now, getting older, he definitely seems like he wants kids, and he actually came out and said that he wants children."
Shortly after Mai and Harteis filed for divorce, it was revealed that Harteis was expecting a child with someone else. In the fall of 2018, Harteis and his parter, Linsey Toole, welcomed a daughter. Then, they had a son in 2019.
Meanwhile, Mai is currently engaged to rapper Jeezy, whom she began dating sometime in 2019.
How Jeannie Mai's body image improved following her divorce
Mai's life has changed quite a bit since her divorce from Harteis. One factor that is different now is her eating habit.
According to Women's Health, for years Mai had kept herself on a strict diet to maintain a certain weight. "That all changed when she saw a photo of herself after going through a divorce and felt that her frail outer appearance didn't match her strong inner spirit," the outlet wrote.
Mai also shared, "I realized that I was malnourishing myself and depriving my body of its natural weight and essential needs. I was underweight. I had some body dysmorphia and I also had anorexic tendencies. I really controlled my eating. I didn't let myself go over 600 calories a day. It was pretty bad, and I didn't realize that until I had this awakening after my divorce."
Afterwards, Mai began following a healthier lifestyle for herself. She took on strength training and started focusing on eating food that is healthy and full of energy for her workouts. Mai also indulges in cravings, but she uses portion control and cuts out food that is made of artificial coloring and sugar.
As a result of this health transformation, Mai revealed she gained 20 pounds and now has a "healthier mindset" when it comes to her body.
Jeannie Mai is now competing on 'Dancing with the Stars'
Fans can now see Mai put her body to the test on the latest season of Dancing with the Stars, which is premiering on Sept. 14.
Mai told Fox News that she feels being on the show is like "group hugging with America again" since "I feel like I haven't seen anybody for such a long time."