'The Real:' Jeannie Mai's Wedding Vows to Jeezy Were Three Pages Long
Jeannie Mai is spilling all of the tea on her secret wedding to rapper Jeezy. The two recently exchanged vows at their Atlanta home and Mai couldn't be happier about becoming Jeezy's wife. While discussing their nuptials on The Real, Mai revealed her handwritten wedding vows were three pages long.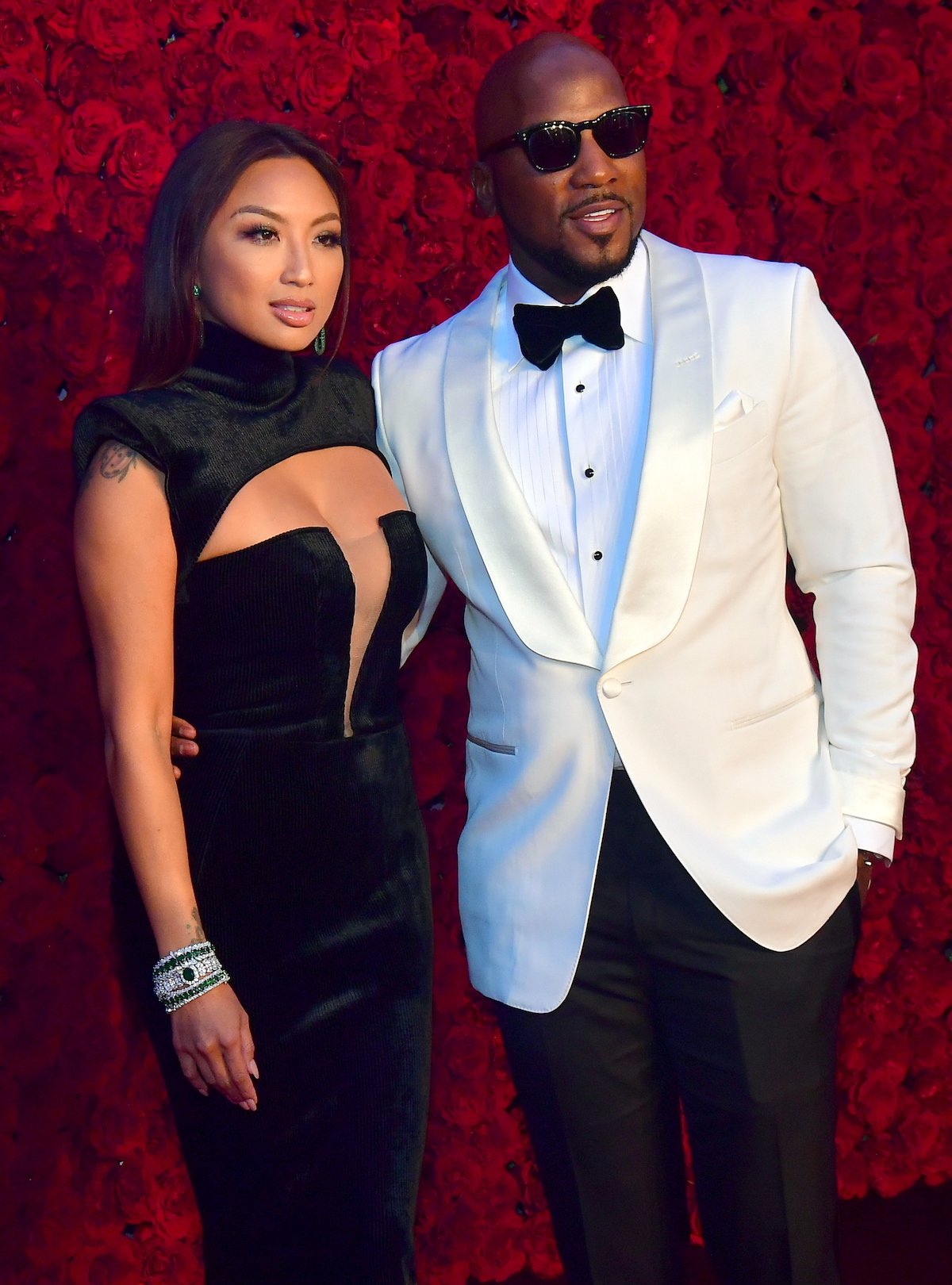 Jeannie Mai discusses exchanging vows with Jeezy during their wedding
Mai and Jeezy tied the knot in the garden of their Atlanta home on March 27, one year after their engagement. For the newlyweds, personal vows were the only way to go to express their deep love for each other.
In a recent chat with her co-stars on The Real, Mai explained that true to Jeezy as a rapper, he spoke from the heart, freestyling his vows.
"For Jay, he's a man of words," Mai said, as reported by People Magazine. "He's an artist, a songwriter, and he knows exactly how to describe what it feels to marry me. We knew right away that we wanted to write our vows. Jay didn't write down his vows, he spoke them from the heart."
Related: Jeezy Reveals Why Jeannie Mai Is 'The One' After Alleged Romances with Khloé Kardashian and More
But Mai took a more traditional approach and wrote her's down in order to fully encompass what she wanted to say.
"Everybody knows on The Real that I'm long-winded," she said. "So my vows were on three pages and I read every word to him."
After mai was done reciting her vows, she tossed them in an epic way. "[When I] was done, I threw them into the pool because they've been sealed in his heart forever."
The fashionista is excited to call herself Mrs. Jenkins
Unlike her last marriage to Freddy Harteis, Mai is legally changing her name and proud to do so. Jeezy's real name is Jay Wayne Jenkins.
"So today, actually with my EP Rachel, I officially signed my name for the first time with Jenkins to it, so that we can put it into the show credit that you see today," she told her co-hosts. "That was first time I've ever signed it, in its official way, so I'm so proud to finally be Mrs. Jenkins!"
Mai says the love she has for Jeezy is unlike anything she's ever felt before. "I can't find anybody, whether it's God himself or the Bible, that would be able to say how I feel for Jay," she said.
Related: 'The Real' Co-Host Jeannie Mai Reminded of Past Comments Made About Black Men After Announcing Engagement to Jeezy
The blushing pride previously revealed on the show her desire to be more submissive in her marriage.
"I want to submit to my man," she said in an October 2020 episode. "When I hear this definition … submitting has a negative connotation. It means that you are less important, you are lower than that person that you're submitting to. It usually can be like, you know, referenced as somebody who works lower than you, and that's not what I'm referring to here…When I come home, I like the idea that my man leads us."
Mai added that she sees Jeezy orchestrating the "vision" while she also equally gives input on decisions in their lives.