'The Real': Loni Love Thought Tamera Mowry-Housley Was a 'B*tch' When They First Met
When The Real first came on the air in 2013, it had a simple M.O.: to bring together a panel consisting entirely of women of color and to keep it "real" as they talk about different topics in their lives. This has, unsurprisingly, led to many "real" moments on live TV that viewers would never get to see on other daytime talk shows like The View and The Talk.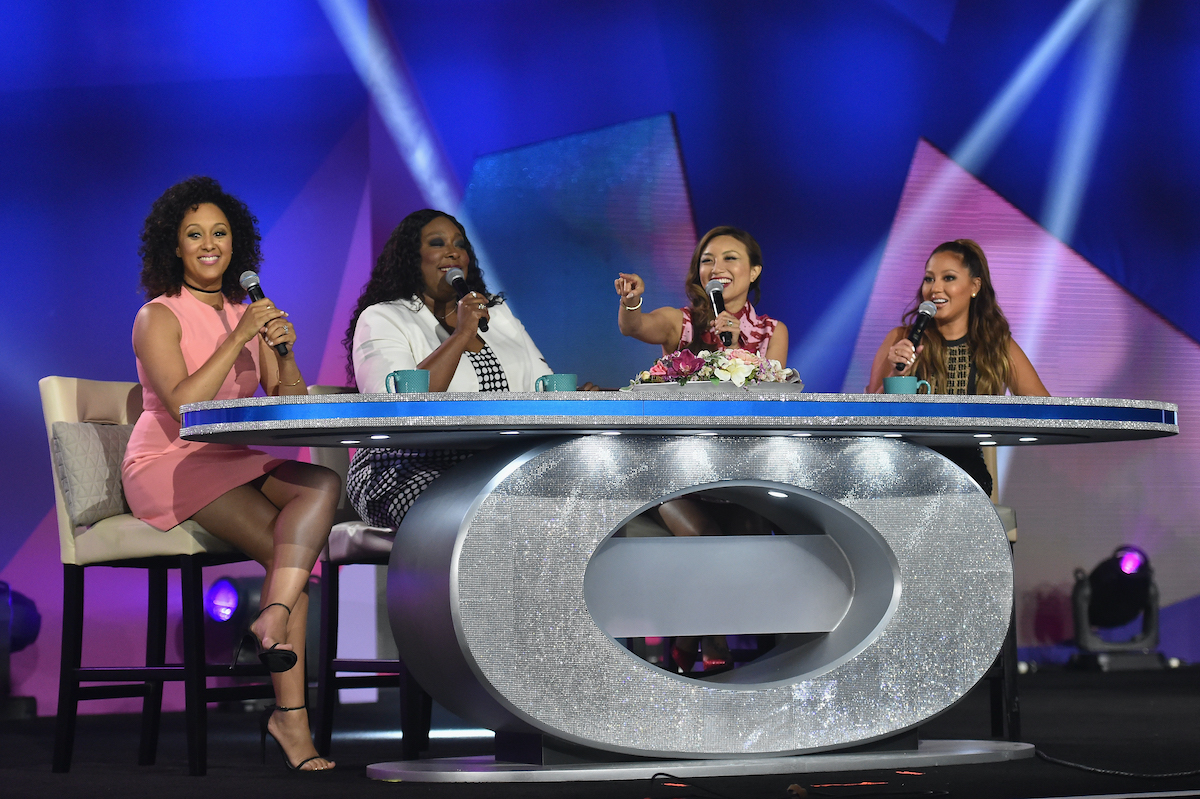 'The Real' has had a few co-host changes in recent years
Daytime talk shows such as The View have undergone countless changes to the panel over their years on air. For nearly three years after its premiere, The Real retained its original host lineup of singer and TV personality Tamar Braxton, former child actress Tamera Mowry-Housley, comedian Loni Love, TV host Jeannie Mai, and former Cheetah Girl Adrienne Bailon.
In 2016, Braxton became the first original co-host to depart The Real after what has been described as a messy breakup. She was eventually replaced by actress, author, and podcaster Amanda Seales in January 2020, though Seales didn't last six months before her exit.
The newest co-host to join The Real is Garcelle Beauvais, the TV personality and first Black cast member of The Real Housewives of Beverly Hills. Since the start of the COVID-19 pandemic, the co-hosts have been doing the show from their own homes, each with their own square on the screen instead of sharing a table in front of an audience.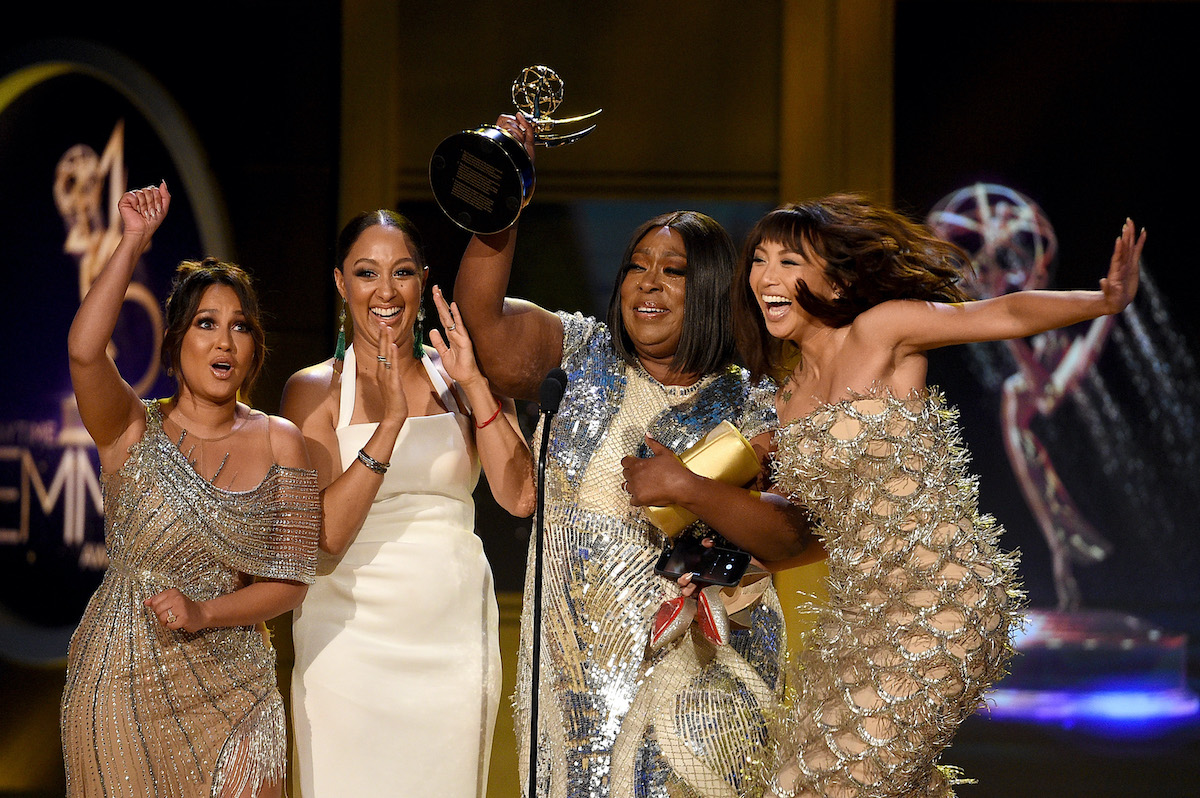 RELATED: Tia and Tamera Mowry Weren't Allowed to Appear on a Magazine Cover Because of Racism
Tamera Mowry-Housley is the latest co-host to exit 'The Real'
After seven years on the show, Tamera Mowry-Housley has become the second original panelist of The Real to make her exit. She announced the news on Instagram in July 2020 and thanked her "sisters" for the love they've shown her.
"The friendships that I've made [on The Real] will last a lifetime, and the people that I've had the blessing to interview have changed my life for the better," she wrote. "However, all good things must come to an end, and it's with a bittersweet smile that I announce that I am moving on from The Real."
"To my fellow hosts, I love you, I will miss you, and I will always be there for you," she added. "Thank you for teaching me, supporting me, and loving all of me. Sisters forever."
As for her future plans, Mowry-Housley is remaining open. "I look forward to spending more time with my family, pursuing amazing new opportunities, and embarking on the next chapter of my life," she said.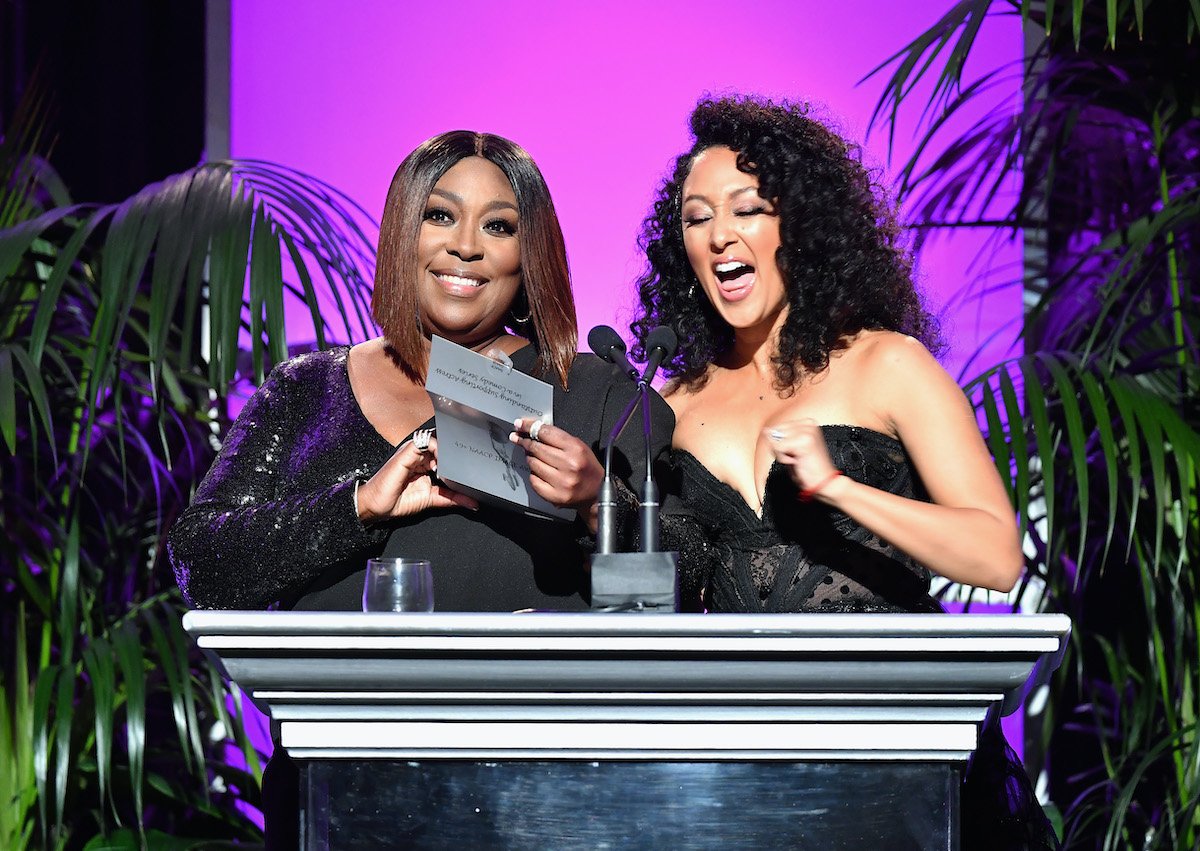 Tamera Mowry-Housley was loved by her co-hosts
Over the years, viewers have seen "Tam Tam" open up and break a lot of the preconceived notions about her goody-two-shoes personality. It took a while to get there, however.
In the show's first season, the co-hosts discussed their first impressions of each other before doing the show together. Mowry-Housley told Braxton that she was "intimidated" when they first met, but after a while she recognized Braxton's "gentle soul."
Love then told Mowry-Housley what their first meeting was like, and she kept it 100% "real" with her answer. "You, missy, you was a b*tch!" Love said bluntly as the audience cheered. Braxton and Love agreed and explained themselves.
"She's been on TV since the '80s," Love said, and imitated Mowry-Housley's stuck-up first impression. "'I've been on Sister, Sister, and what is your résumé?'"
Love adds that Mowry-Housley is "one of the most professional, realest women" who is "about the work and about love."