'The Real' Newcomer Amanda Seales Reveals the Co-Host She's Closest To
Which co-host is Amanda Seales closest to? Here's what she said when asked during an Instagram Live Q&A.
Amanda Seales is a multihyphenate who loves to try her hands at different things. She has recorded music, acted in shows, penned poems — and most recently, joined Adrienne Bailon, Loni Love, Tamera Mowry-Housley, and Jeannie Mai as co-host of the hit talk show The Real.
Now that she's settled in and gotten to know the other panelists, the Insecure actress is opening up and sharing her thoughts on her peers. When asked to name her favorite co-host in a recent Instagram Live, Seales threw out some information that might come as a shock.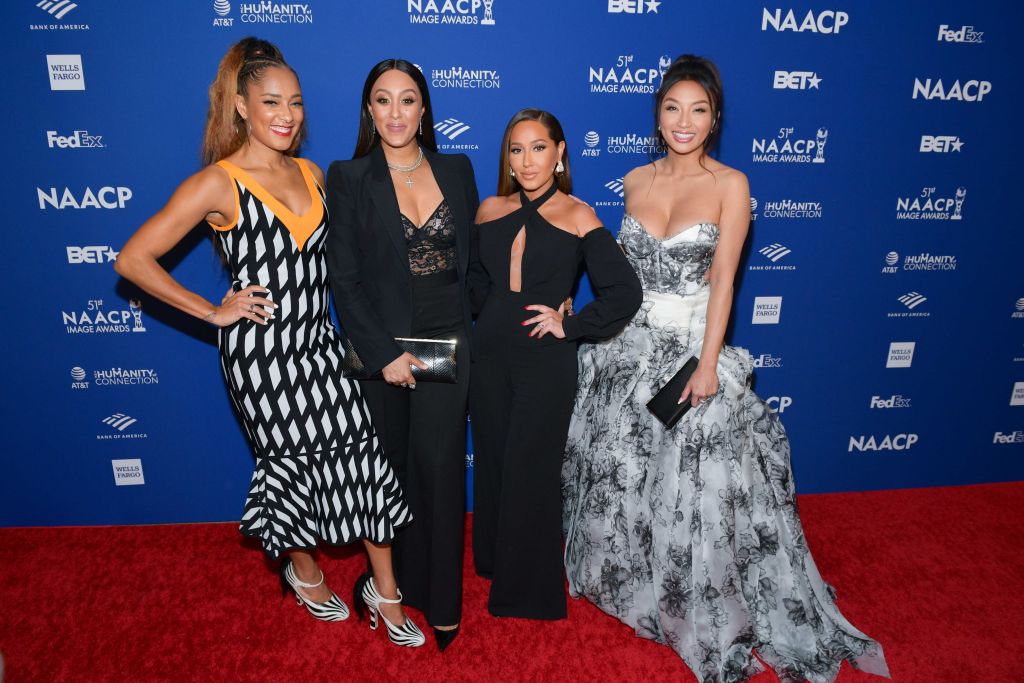 When exactly did Amanda Seales join 'The Real'?
Seales joined The Real in January following Tamar Braxton's departure in 2016. She had appeared on the show as a guest host in late 2019 and apparently got such a positive response from viewers that she earned a full-time position.
Co-host Loni Love introduced Seales on the Jan. 6 episode as "the newest member of our family," giving her a big round of applause. Seales came to tears before being comforted by her peers.
"It's really just dope to come to a space where there was four women who I get along with on- and off-screen," Seales explained. "We have different personalities and we have different points of view, but that's the world."
Which co-host is Amanda Seales closest to?
Earlier in February, Seales went on Instagram Live and engaged in a Q&A segment viewed by Showbiz Cheat Sheet. When asked to name her favorite co-host, Seales admitted that she didn't have one. But she acknowledged that she's naturally closest to Adrienne Bailon, as she and the former 3LW singer have history together and have known each other for years.
Seales went on to note that she's still getting to know the ladies but said that she likes all of them so far.
There's speculation that she's been feuding with a co-host
The Q&A segment came amid rumors that she's allegedly having problems with Jeannie Mai. Over the past month or so, the hosts have engaged in many heated discussions, convincing fans that there's some underlying tension between them.
When Extra reporter Jennifer Lahmers mentioned this directly to the co-hosts in a February appearance on The Real, Seales swiftly shut her down, saying: "Stop!"
"You know what? We're not butting heads," Seales said while Mai touched her hand. "I think it's very, very important especially at a table with diverse women to very clearly delineate the difference between having a difference in opinion than butting heads. You'll know when I'm butting heads because when I butt heads, it's only going to be one head standing."
As she spoke, Love also gave Seales a comforting tap on the hand.
Well, there's that.
While things can be heated at times, it appears that there's still nothing but love between Seales and her co-stars at the end of the day.