'The Real:' Raven-Symoné Speaks on the Possibility of Joining the Show
It's unclear if producers at The Real plan to search for new co-hosts. The show started off with five hosts before Tamar Braxton's firing in 2016. From there, the show continued with four hosts before Amanda Seales joined. Both Seales and Tamera Mowry-Housley recently left the show, leaving two spots open. Many suggested Raven-Symoné in one seat and she's shared her thoughts about joining in a new interview.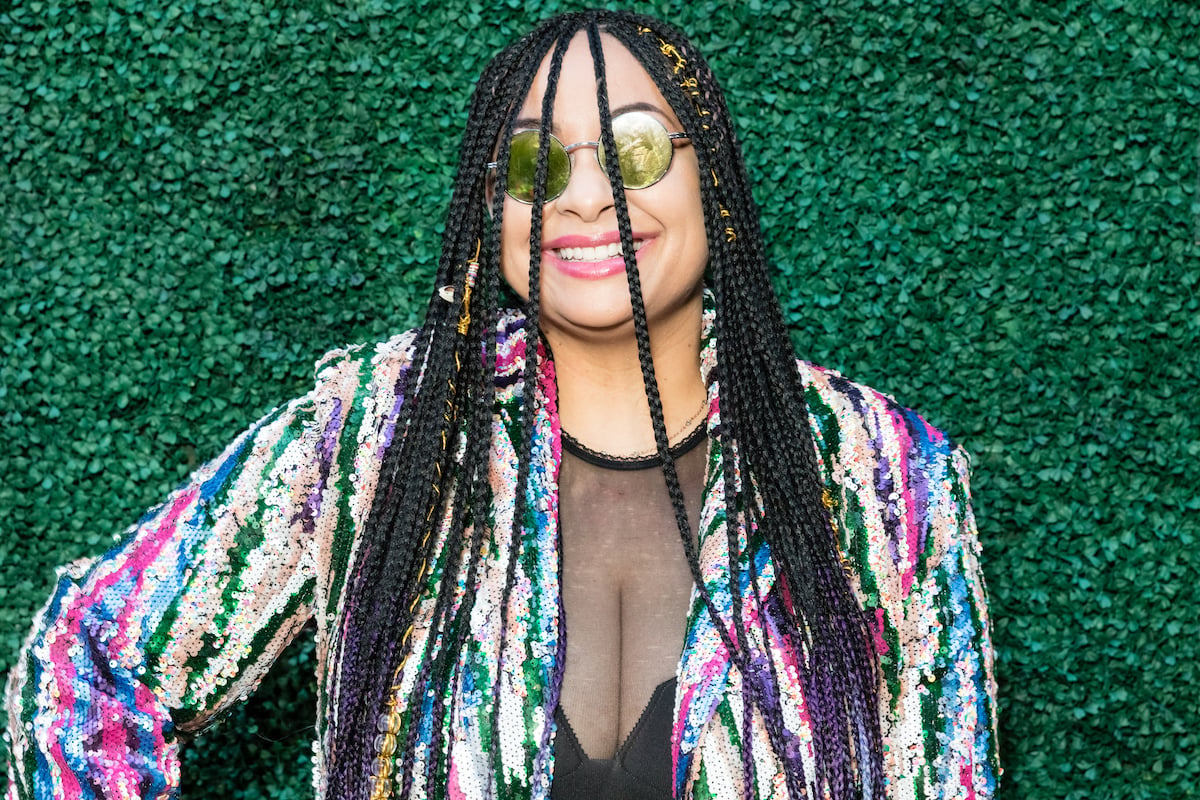 'The Real' is down two co-hosts
Seales announced her departure from 'The Real' after just six months on the job. The Insecure star cited a lack of diversity among the show's staff and production's attempt to censor her discussions on issues surrounding race and social injustice.
I didn't renew it, because it doesn't feel good to my soul to be at a place where I can not, speak to my people the way they need to be spoken to," she said at the time of her announcement. "And where the people that are speaking to me in despairing ways are not being handled…I'm not at a space where as a full black woman I can have my voice and my co-workers also have their voices and where the people at the top are not respecting the necessity for black voices to be at the top too."
Related: Fans Applaud Amanda Seales For Exiting 'The Real' Over Claims Of Censorship
Seales later called the culture on the show "toxic," though she clarified that she did not feel the tone set was intentional.
Just a month after Seales' exit, Mowry-Housely followed suit, announcing her decision to her 7.3 million Instagram followers. The Sister, Sister star is using her absence from the show to focus on her family. She's also getting back into acting, revealing that she's starring in an upcoming Hallmark film.
Both Seales and Mowry-Housely maintain that their relationships with their former co-stars are in good standing.
Raven-Symoné speaks on the possibility of her joining 'The Real'
Fans of The Real have given their opinions on who could fill in the empty seats on the show. Keke Pamer's name circled around, as well as Raven-Symoné. Raven-Symoné spoke about the possibility of her joining the show in an interview with Entertainment Tonight.
"I'll never say no to a cool job. I don't mind helping out where they need me to," she said. 
Still, she's not eager to jump back into daytime television as she has tons of projects she's working on.
"There's always conversations to be had but I'm gonna stay true to what I've been setting goals for during corona, and that's to focus on my skills as a director, an EP, and a creator and really take what I've learned in the industry and pass it along to people that are beginning and also using my skills to help shows continue to grow," she said.
Raven-Symoné is currently rumored to be working on new music as well.
Raven-Symoné has experience hosting a talk show and is friends with a co-host of 'The Real'
Raven-Symoné has experience as a talk show host. She co-hosted The View for one season before leaving for the reboot of her Disney Channel sitcom That's So Raven.
"I'm excited and sad, but I have an announcement to make. No, I'm not pregnant. …We're doing a That's So Raven II – there's no title yet. … I'm very excited," she said on the show in her official on-screen announcement.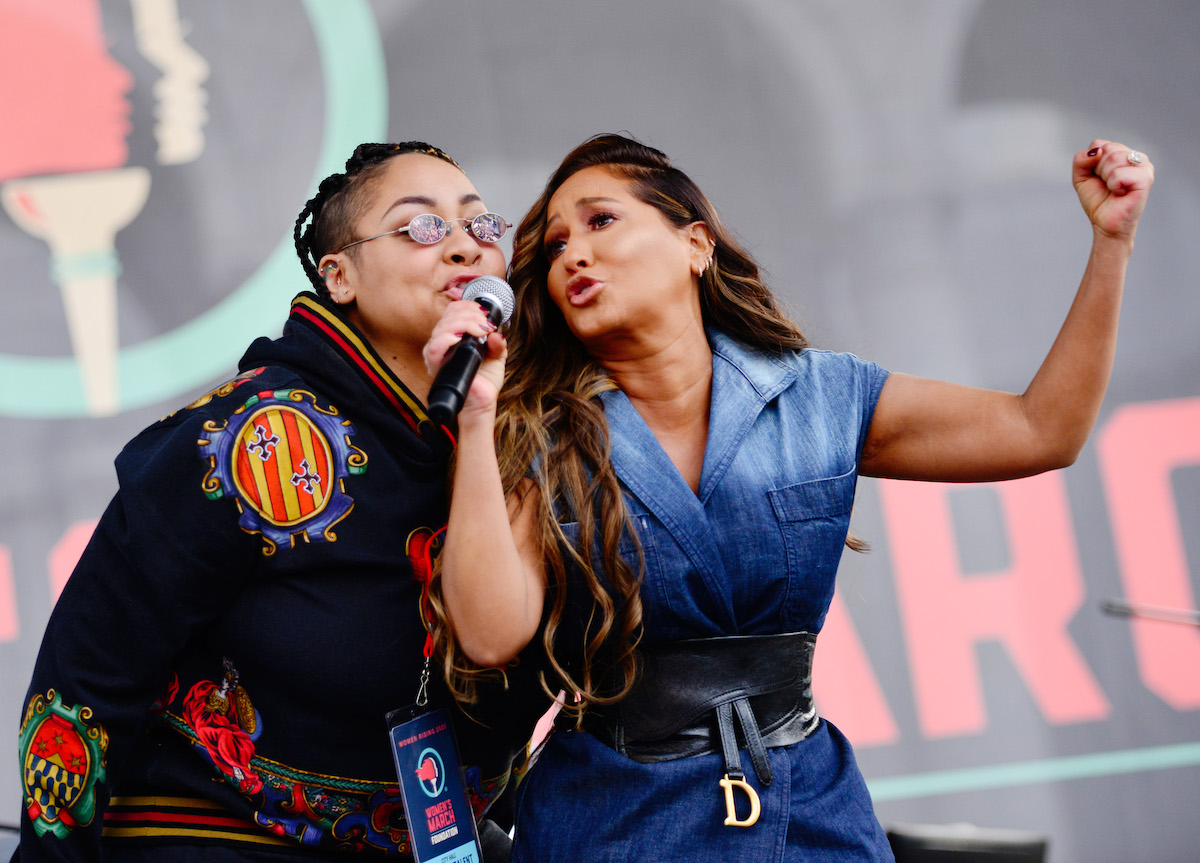 Prior to her departure, Raven-Symoné was absent for a number of episodes. She moved back to LA permanently after ending her contract.
Having hosting experience for an empty seat at The Real is a plus. It also helps that Raven-Symoné is friends with Adrienne Bailon Houghton. The two worked together on the first two films for The Cheetah Girls and toured together as a group. Raven-Symoné has also been a guest on the show before.