The Real Reason Adele and Jessie J's More Than 10-Year Friendship Came to a Sudden End
Jessie J and Adele are two of the most successful and talented musicians in the world. With the "Hello" singer having 15 Grammy wins under her belt and many of the "Bang Bang" crooner's hits falling into the top stops on the music charts, these women have definitely made their marks in the entertainment industry.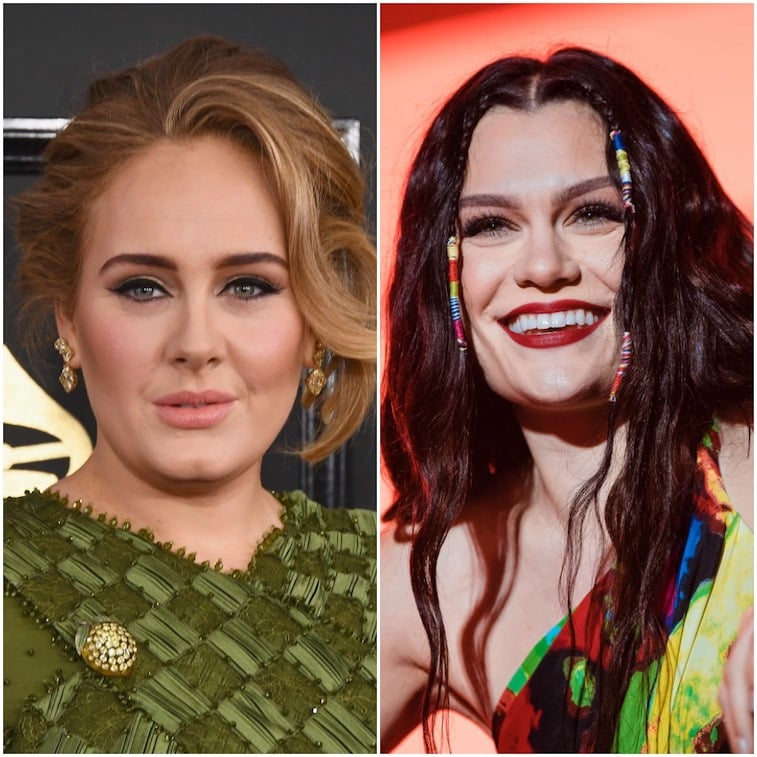 Today, most people don't even consider Adele and Jessie J part of the same A-list circle, despite their ongoing success in music.
While people wouldn't normally associate these two with one another, it turns out that Jessie J and Adele have history together and used to have a longstanding friendship once upon a time.
The singers go way back
Before Jessie J and Adele wowed fans around the world with their incredible vocals, they were just two gals from London with dreams of making it big.
With both of them having a passion for music and singing, it didn't take long for them to establish a solid bond after meeting for the first time in school.
It turns out that both Adele and Jessie J attended the BRIT performing arts school in London and actually sat together at the same lunch table when they were classmates.
"We had no idea what would happen I guess," Jessie shared during a 2014 appearance on The Real. "When you're at college you're just trying to get your grades but we used to sing at lunchtime together, which was really surreal thinking about it now."
While Jessie and Adele would have been unstoppable had they taken their lunch-time act on the road, the "Price Tag" singer revealed that the whole girl-group thing just wasn't for her.
"I left the BRIT school and got into a girl band, which was separate from Adele," she continued. "But I was in a girl group for like two years and it just wasn't for me."
Their friendship sadly didn't end on a high note
Though Jessie and Adele were the best of friends in school, their friendship unfortunately ended shortly after they graduated in 2006.
According to multiple sources, once the women found success in music, staying in contact was no longer a huge priority to them.
It was also speculated that the two had a falling out after Jessie grew annoyed with Adele when the "Rolling in the Deep" songstress stopped making an effort to stay in touch after making it big.
"Jessie never hears from Adele, which she finds frustrating," a source told Daily Star back in 2014. "It's almost as if she's too busy for their friendship since her phenomenal worldwide success."
Though they no longer consider each other close friends, Jessie J harbors no ill-feelings toward the way things ended between herself and Adele.
In fact, the singer has spoken highly of her former classmate over the years and has even covered a few of Adele's hit songs.
"Do you know what I love about Adele? It's the credible sincerity of a true artist," Jessie explained to The Fix back in 2016. "People say album sales aren't happening anymore but she drops an album and it sells like 4.8 million."
Though it would have been nice to see Adele and Jessie J maintain their bond, they have since established many solid friendship with other celebrities over the years.
Despite Adele keeping much of her personal life under wraps, she has been spotted hanging out with fellow celebrities such as Drake, Jennifer Lawrence, and Emma Stone recently.
As for Jessie J, people don't really see her spending time with celebrity friends out in public, except for the occasional outings she's had this past year with ex-boyfriend, Channing Tatum.
Although their friendship has been over for years, many of us can still hope that one day, Jessie and Adele will become friends again and finally give us an out of this world collaboration.