The Real Reason Beyoncé and Jay-Z's Twins, Rumi and Sir, Are Rarely Seen in the Public Eye
Blue Ivy Carter may be living her best life basking in the spotlight alongside her famous parents, but not so much her younger siblings.
Since welcoming their twins, Sir and Rumi, in 2017, Beyoncé and Jay-Z have kept them away from the public eye as much as possible.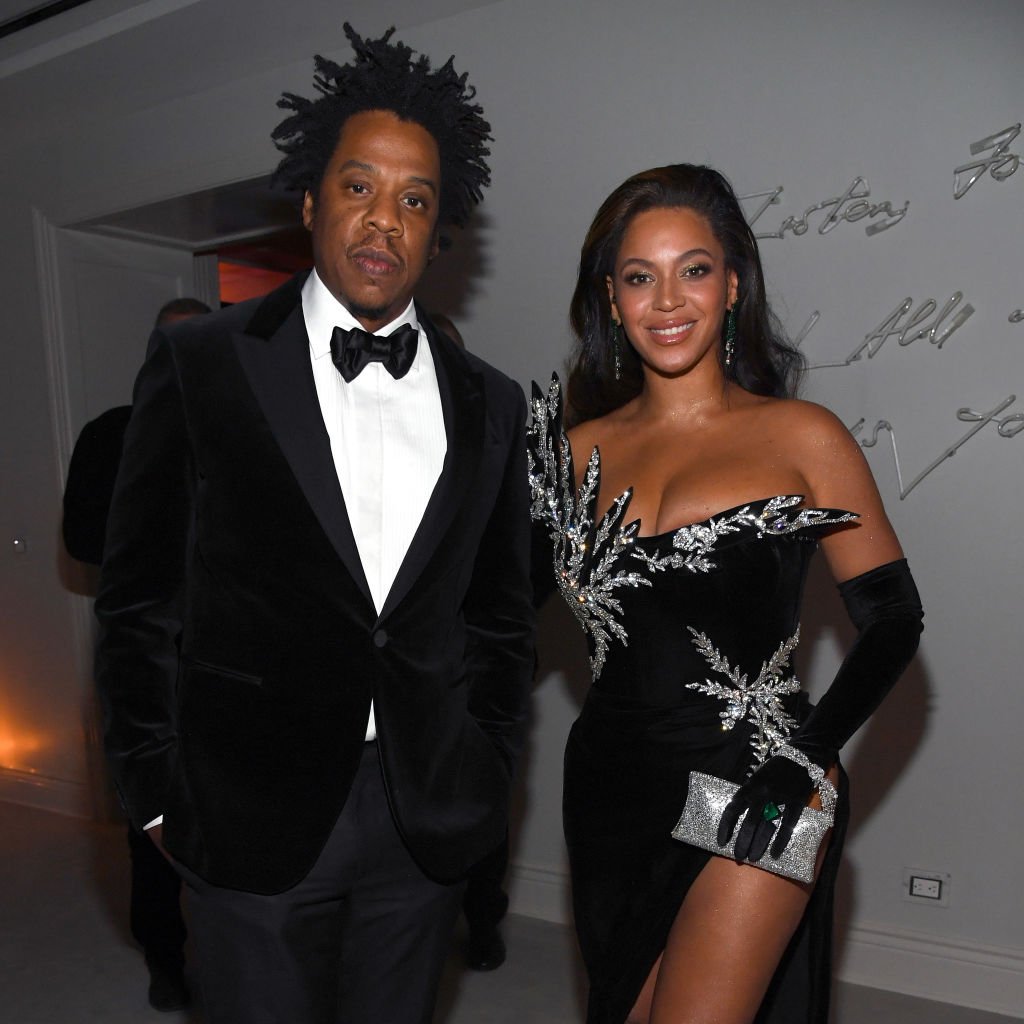 Though the famous couple gives fans rare glimpses of their adorable twins every once in a while, they're adamant about maintaining their kids' privacy. Here's why.
Beyoncé and Jay-Z want their kids to grow up feeling 'normal'
If you've been a member of the BeyHive for a while now, then you know Beyoncé and her husband Jay-Z are notorious for keeping their personal lives to themselves.
Though they are two of the biggest stars in the world, Bey and Jay rarely offer glimpses discuss their home life, despite always being in the public eye.
Even though they prefer to keep the details surrounding their private life to themselves, there is an understandable reason why the couple doesn't show their kids as much as fans would like them to.
Since Beyoncé and Jay-Z have been in the spotlight for so long, they know how hard it is for people of their stature to live normal lifestyles.
While they can't change who they are, the couple works hard to make sure that their three kids Blue Ivy, 8, and twins Sir and Rumi, 2, grow up feeling as normal as possible.
"She [Beyoncé] tries her best to keep life as normal for her children," a source told HollywoodLife in January 2019. "She was instrumental in choosing schools for Blue to attend and made sure to choose the most private school she could find so that Blue could just be a normal child in preschool like all children her age."
As for the twins, Beyoncé and Jay-Z are raising them the same as Blue Ivy but aren't showing their faces as much as they did when the eight-year was their age.
Rumi and Sir made their debut to the world when they turned one month old in July 2017. Beyoncé shared the photo on Instagram, which was not only reminiscent of her pregnancy announcement in February 2017, it was also one of the top social media moments of the decade.
The twins have rarely been seen since, with only a few instances of paparazzi capturing them in public as well as Beyoncé and Jay-Z sharing photos and home video clips of them even now and again.
Will the twins be seen more as they get older?
Although Bey and Jay's oldest daughter Blue Ivy is often seen in the spotlight with her parents, the musicians still make sure that she has a normal upbringing.
The same goes for the couple's twins. As the toddlers continue to grow up, the singer plans to keep her family's privacy tactics the same as she continues to raise them as normal as possible. 
"Expect the same kind of upbringing and life for the twins as Blue when it comes to privacy, being involved and being a mom," the HollywoodLife source said. "Beyoncé won't change a thing about how they will be raised. You always learn things to do or not to do with your second baby, but her kids' privacy and raising them normal is something very important to her, no matter which child it is. She wants the best for all of her children."
As for whether or not we'll start seeing more of the twins in the public eye as they get older, that remains unclear.
But seeing as though Blue Ivy's fabulous life is being displayed a lot more, we might start getting frequent glimpses of Sir and Rumi as the years' progress.