The Real Reason Chris Hemsworth Is Leaving Hollywood Behind
Chris Hemsworth is officially taking a break from Hollywood. The actor, who rose to stardom playing the part of Thor in Marvel's Cinematic Universe, recently announced that he is not working on any new projects in 2019. Instead, Hemsworth wants to spend more time with his children and wife in Australia. Given all of his hard work over the years, we can't really blame Hemsworth for taking a much-needed break.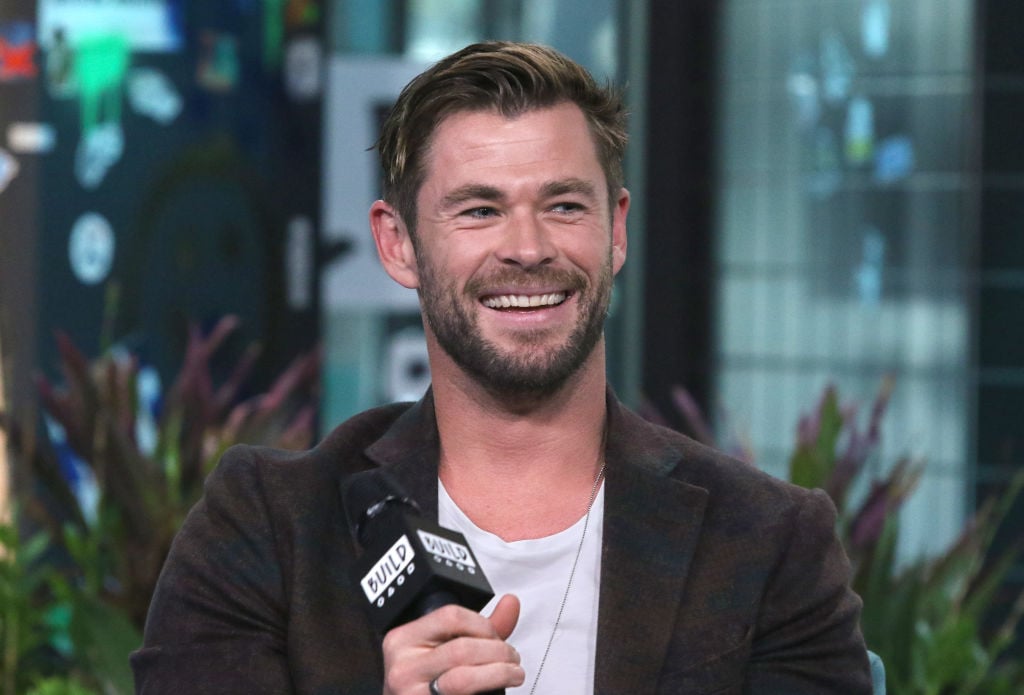 Chris Hemsworth hangs it up for 2019
In a new interview, Hemsworth confirmed that he is leaving Hollywood behind in 2019 and returning home to Australia. The actor, who shares three children with his wife, Elsa Pataky, is excited to free up his schedule for a little family time. Although it will be sad to know that Hemsworth won't be in any new movies next year, spending time with his family is definitely a good thing.
"This year I probably won't shoot anything," Hemsworth shared. "I just want to be at home now with my kids."
According to Parade, Hemsworth has a slew of movies that are scheduled to be released in 2019. Apart from his appearance in the recent Avengers: Endgame, Hemsworth will star in Men in Black: International opposite Tessa Thompson. He is also scheduled to star in Dhaka and had a cameo in Kevin Smith's Jay and Silent Bob reboot. With three more movies yet to be released, Hemsworth is looking forward to relaxing and enjoying his precious moments away from the studio.
When Will Chris Hemsworth return to Hollywood?
In light of Hemsworth's short hiatus, some fans are worried that he is taking a huge step back in his career. Hemsworth has not ruled out working on new projects in 2020, though he did say that he is done "chasing" films.
The actor is also planning to work on projects that are close to his home so that he can spend as much time with his family as possible. This could mean that Hemsworth's blockbuster days are over, though we have a feeling that his time with Marvel is not over yet.
While Hemsworth is taking a break this year, he is appreciative of how his career has turned out. In fact, Hemsworth admitted that all of his dreams have pretty much come true and that he is really looking forward to sitting back and appreciating the fruits of his labor. He also knows that his hard work over the years has enabled him to take an extended break and be more selective about future projects.
Chris Hemsworth opens up about his early struggles
Although the Ragnarok star is living the dream, things weren't always smooth sailing. Prior to landing his first big role, Hemsworth struggled to make ends meet. The actor dropped out of high school in 2004 to star on a soap opera in Australia called Home and Away.
Coming from a family that was not well off, Hemsworth got into acting so that he could help his parents pay off their house.
The desire to help his family financially put enormous pressure on the young actor. The stress got so bad that it cost him a few prominent roles, including the 2009 movie, GI Joe. Hemsworth recently admitted that he almost landed the lead in the film, which was eventually given to Channing Tatum. He also got close to starring as Gambit in the X-Men franchise, which would have been another game changer. The part went to Taylor Kitsch instead. Luckily, everything worked out for Hemsworth and, given his blockbuster roles over the years, he has probably made enough money to pay off his parent's home several times over.
What we will really miss about Chris Hemsworth
Hemsworth has developed into a great actor over the years, but one thing fans will really miss are all of his shirtless scenes. In just about every film he has been a part of, Hemsworth is asked to bare his chest in at least one scene.
While we are not complaining, his wife, who is a model from Spain, has never been impressed by his chiseled abs. In fact, Pataky recently revealed that she never compliments him on his body, but only because she knows it will feed into his ego.
Fans can watch Hemsworth in action in Men in Black: International and Avengers: Endgame, which are both currently in theaters.