The Real Reason Cole Sprouse and Dylan Sprouse Haven't Acted Together In Years
Believe it or not, former Disney Channel stars, Cole and Dylan Sprouse have been acting since before their first birthday. The two talented twins have been in several commercials, movies, and TV shows. They both landed a starring role on the hit 90s movie called Big Daddy, alongside co-star Adam Sandler. Even though their work history may list the same movies and TV shows, in most cases, they had played the same character and had very rarely shared the screen together.
They did share the screen together on a few occasions when they were kids, and that has led many people to wonder if they will ever work together in the future. So, why haven't Cole and Dylan Sprouse worked together in years? Here is what we know.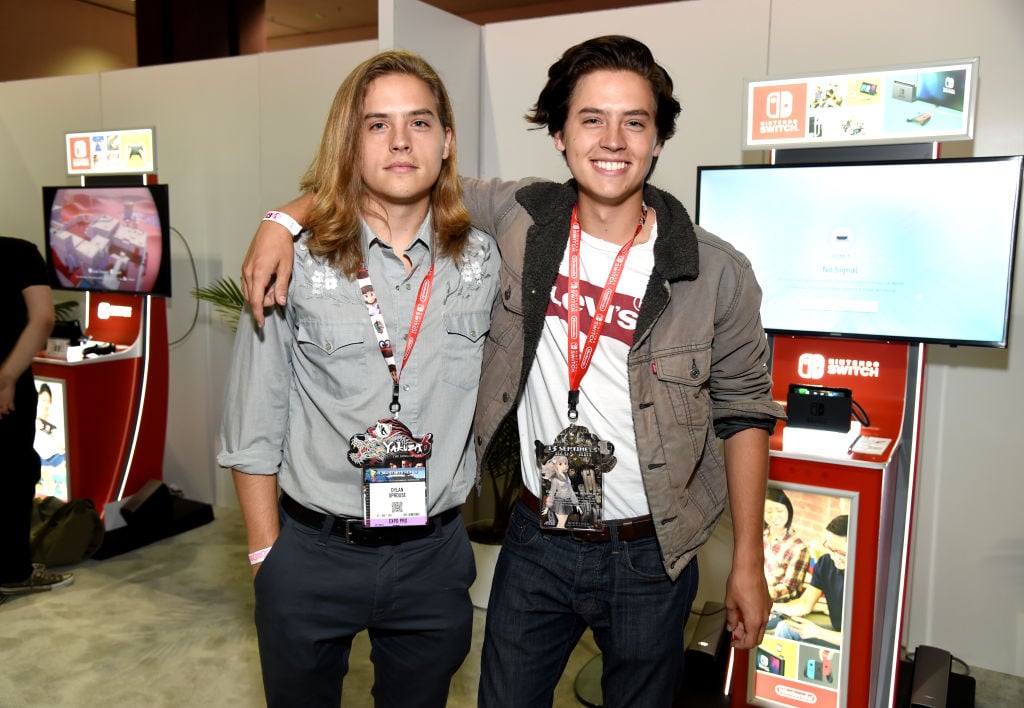 When was the last time that Cole and Dylan Sprouse were on the same screen at the same time?
After having several years where Dylan and Cole had played the same character, they were finally able to snag their first role in 2005 where they were able to play two separate characters while appearing on the same show at the same time when they were cast on The Suite Life of Zack and Cody. The show aired on the Disney Channel from 2005 until 2008 and was an instant hit with fans all over the world. When the show had ended, Disney Channel had decided to create a spin-off series called The Suite Life on Deck where the two boys were able to reprise their roles as Zack and Cody Martin. Only now, there were a whole new cast and a whole new plot, which helped the audience to see what type of diverse actors that they both were.
The Suite Life on Deck ended in 2011, which means that Dylan and Cole were able to act together for about six years and they have not appeared on the same show or movie in the past eight years.
What are Dylan and Cole Sprouse doing now?
After Cole and Dylan finished filming The Suite Life on Deck, they took some time off in order to further their education and attend college. After they finished school, they both went back to the filming industry, however, they are no longer acting partners.
In 2016, Cole jumped back into the acting world head-first when he accepted a role in the CW Network's hit series, Riverdale, where he plays the iconic character, Jughead Jones. His starring role in this dramatic series allows us to see a different, more serious side to Cole than we have seen in the past and it also allows him to flex his acting skills a little bit more and show the world what a diverse actor he truly is.
His twin brother, Dylan, has also taken up acting again, although, it took him a little longer to get back to in front of the camera. In 2017, Dylan showed the world that he to can convincingly play a wide range of roles when he starred in the nail-biting thriller, Dismissed. In the movie, Dylan plays an overachieving student who has a hard time accepting that anyone may be better at something than him. If ever he feels intellectually threatened, he is quick to show his crazy side and make his enemies wish they were never born.
Why are Dylan and Cole Sprouse no longer acting together?
While the two young men still very much love the world of acting, they have said that there just simply isn't any good roles out there that call for a set of adult twins. 
When Dylan was asked he thinks that he and his brother would ever shoot any more TV shows or movies together, Dylan had told Teen Vogue: "It would have to be a really, really, really cool project. It's easy to stereotype twins into any role. There's not a lot great twin roles written and often times when there are, they're given to a single actor who green screens themselves into both places."
He did also add that even though he and his brother may not appear with each other on the big screen, they are still constantly seeking advice from each other when it comes to scripts that they have written or roles that they are thinking about taking.