The Real Reason Dolly Parton Eloped With Husband Carl Dean Instead of Having Her Dream Wedding
Country music icon Dolly Parton and her husband, Carl Dean, have been happily married for more than 50 years. The couple tied the knot in 1966 in a secret wedding held in Georgia. Though Parton dreamed of a big fairytale wedding, she and Dean eloped with only a preacher and her mother present — and the reason for the intimate nuptials had a lot to do with her music career.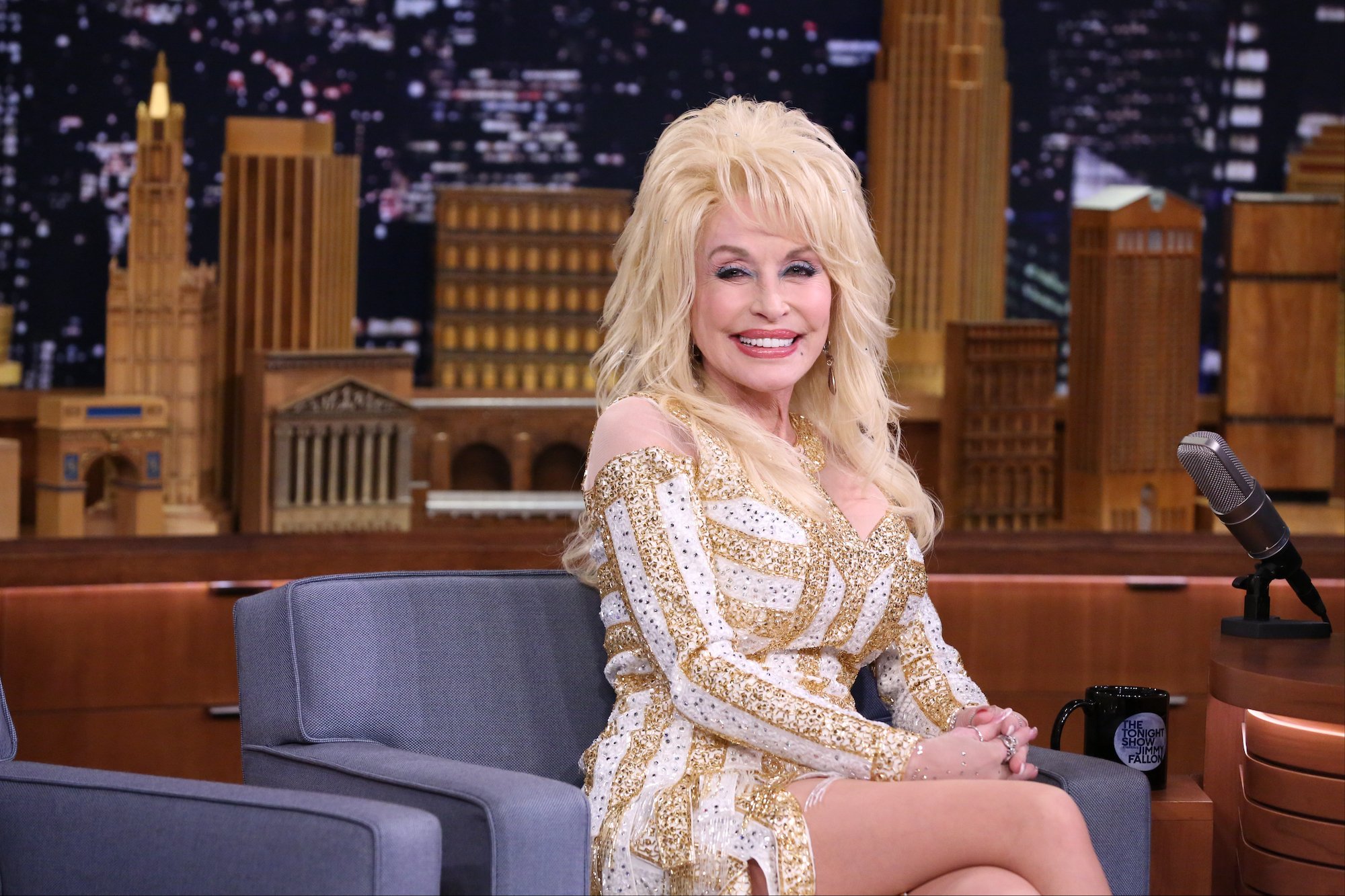 Dolly Parton and Carl Dean got engaged two years after they first met in Nashville
As a child, Dolly Parton dreamed of one day becoming a music sensation. So, when the time came for her to chase after that dream, she packed her bags and never looked back.
The day after graduating high school in 1964, Parton left Sevierville, Tennessee for Nashville to jumpstart her career as a country singer. On her first day in Music City, the then 18-year-old singer met Dean, who had caught a glimpse of her walking into the Wishy Washy Laundromat.
While falling in love was the last thing on Parton's mind at the time, she couldn't help but become smitten with Dean, who had swept her off her feet after he introduced himself and asked out on a date.
"I was surprised and delighted that while he talked to me, he looked at my face (a rare thing for me)," said Dolly Parton about her husband. "He seemed to be genuinely interested in finding out who I was and what I was about."
The head of her record label asked her to hold off on marrying Carl Dean
After dating for two years, Dolly Parton and Carl Dean decided to get married.
While the two were head over heels in love, not everyone was on board with them tying the knot. After hearing of the couple's engagement, Parton's record label disapproved of her getting hitched so soon into her career. In fact, the head of the label, Fred Foster, asked the singer to put her wedding on hold so that they wouldn't lose out on any money.
"He was investing quite a bit of money in me to try and get me started in the business," Parton previously told The Boot. "He heard that I was engaged, and we had already sent out our wedding invitations, and so he called me in the office and said, 'I would really appreciate it if you wouldn't get married for at least a year, so I can kind of make sure I can get a return on my investment, because I want you to be free to work and do whatever you need to do.'"
Rather than pushing their wedding back a year, Parton and Dean eloped in Ringgold, Georgia, on May 30, 1966. The only ones in attendance were the couple, Parton's mother, and the minister. Dolly Parton and her husband have been together ever since.
Dolly Parton and Carl Dean celebrated their 50th wedding anniversary by renewing their vows
In 2016, Dolly Parton and her husband Carl Dean celebrated 50 years of marriage by renewing their vows. They returned to the same town where they said "I Do" in 1966. But this time around, the pair did things their way.
Not only did the music icon have her dream wedding dress made, but the two also spent the night enjoying each other's company while divulging in one of life's simple pleasures.
"We took the little RV and went down and spent the night," Parton told Jimmy Fallon during a 2016 appearance on The Tonight Show Starring Jimmy Fallon. "We just got fast food and ate in our camper and spent the night … It was [romantic] to us."
After the vow renewal, Dolly's Chasing Rainbows Museum at Dollywood displayed Parton's wedding dress and Dean's suit. The two also auctioned off their wedding photos and donated the proceeds to a children's charity.