The Real Reason Dolly Parton Loves Butterflies
Dolly Parton is recognized for her big hair and sparkly clothes. Her personality and voice seem to light up any room she enters. Another thing the country music singer is known for is her love of butterflies. Here's why Parton loves butterflies so much.
Dolly Parton has a fascination with things that fly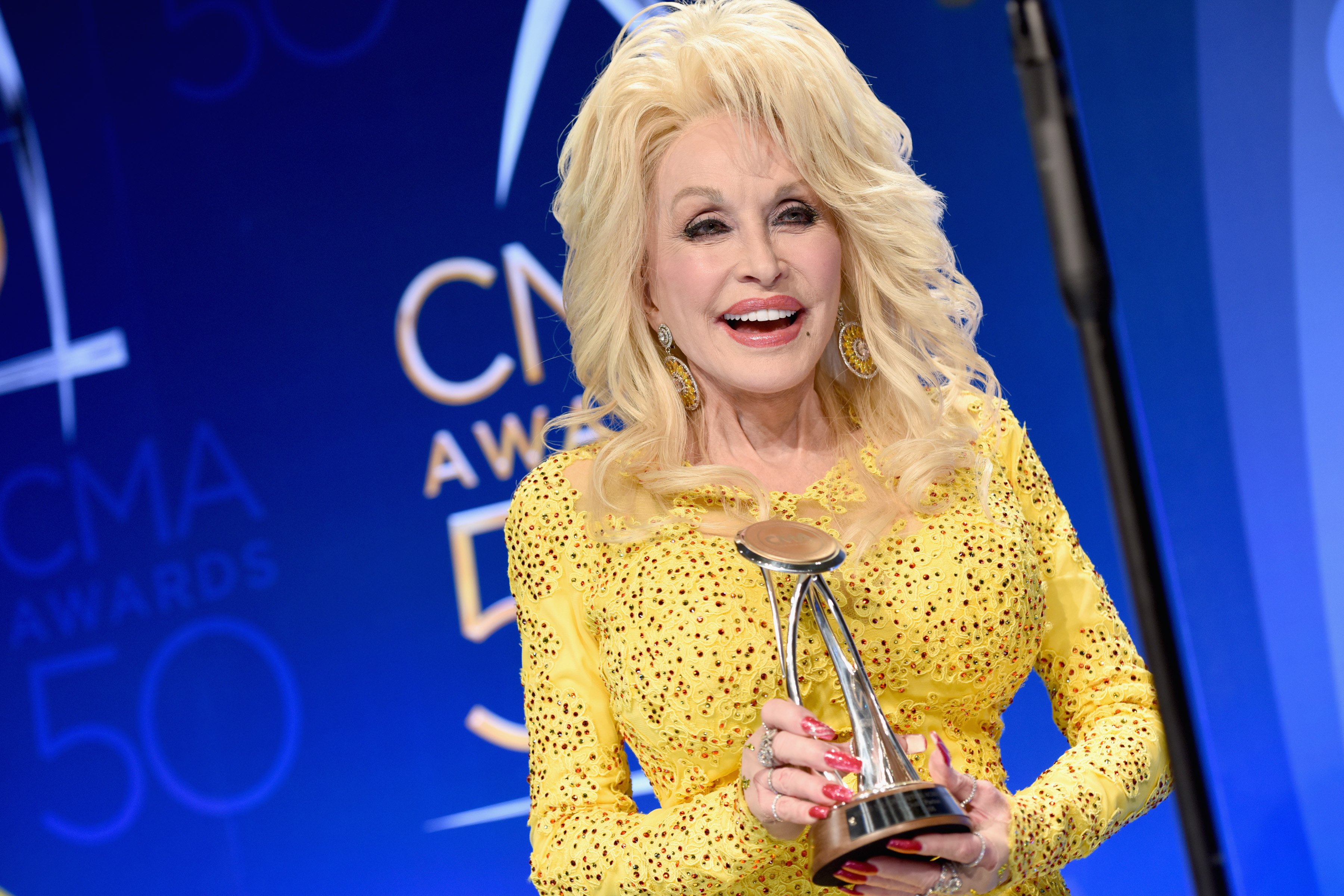 In her autobiography, Parton says that as a child she had a fascination with anything that flew. Butterflies were her favorite. Hummingbirds and fireflies also caught her eye. She says she probably liked flying insects and animals because she envied their freedom.
Parton recalled her childhood adventures (she describes herself as a "tomboy") and the time she got close enough to a monarch butterfly that she could feel the wind from its wings on her hands. She says there was a time when she followed a butterfly and ended up getting lost. She was so distracted by the creature that she lost track of time.
Parton began to get scared when it became dark outside. Luckily, the family cow came by. Parton knew if she followed the cow, Bessie, she would find her way home. She says she held on to Bessie for dear life, and when she finally got home, her mother was so angry that she disciplined her by give her a spanking with a hickory switch.
Parton says there were tears in her mother's eyes. She realizes her mother was both grateful to have her daughter back home and angry that she wandered off.
Why Dolly Parton loves butterflies
Parton has been a fan of butterflies ever since she was a little girl. She tells W magazine she used to get in trouble because she would wander off while chasing the colorful insects.
"I used to get in trouble with my mom, 'cause they'd have to come find me and I'd be chasing a butterfly from one bush to another," she tells the publication.
Parton admires the gentleness and beauty of butterflies. She sees a bit of herself in them. "Butterflies don't sting, they don't bite, and they are so beautiful," she says. "And I just kind of related to them with my own personality. I claimed them as my little symbol."
Parton includes butterflies wherever she can. A butterfly is incorporated in the logo for Dollywood. Parton also has a few butterfly tattoos and a perfume with a butterfly on it.
Dolly Parton's 'Love Is Like a Butterfly'
Parton released a song called "Love Is Like a Butterfly" in 1974. This hit song reached No. 1 on the country music charts and No. 38 on the adult contemporary chart. According to her book Songteller, butterflies are Parton's "symbol."
"Love Is Like a Butterfly" is so special to Parton that it was used as the opening song for her television series Dolly, which aired from 1976 to 1977. She describes the tune as "very innocent and very flowery." The song talks about the light and airy feeling people get when they're in love.
Follow Sheiresa Ngo on Twitter.