The Real Reason 'Gilmore Girls: A Year in the Life' Felt So Disconnected From The Original Series
Amy Sherman-Palladino's 'Gilmore Girls' revival didn't sit well with most fans. The disconnection between season 7 and the revival might be easily explained.
For the first six seasons of Gilmore Girls, Amy Sherman-Palladino steered her signature characters in whatever direction she saw fit. By the final season, Sherman-Palladino was out, and new writers came on board to finish up the series. While fans are divided on how well season 7 was executed, most seem to agree that the Netflix revival, Gilmore Girls: A Year in the Life, left something to be desired. The revival was entirely disconnected from where fans left off, and there might be a good reason for that.
Gilmore Girls: A Year in the Life felt completely disconnected from the show's final season
Gilmore Girls fans were thrilled to find out a revival of the series would be made. When the series was released on Netflix in 2016, viewers raced to find out what happened to Lorelai Gilmore and her studious daughter, Rory Gilmore. When all was said and done, fans were a bit perplexed, though. The Rory they found in the revival was completely different from the Rory they left behind in 2007 when the show aired its final season.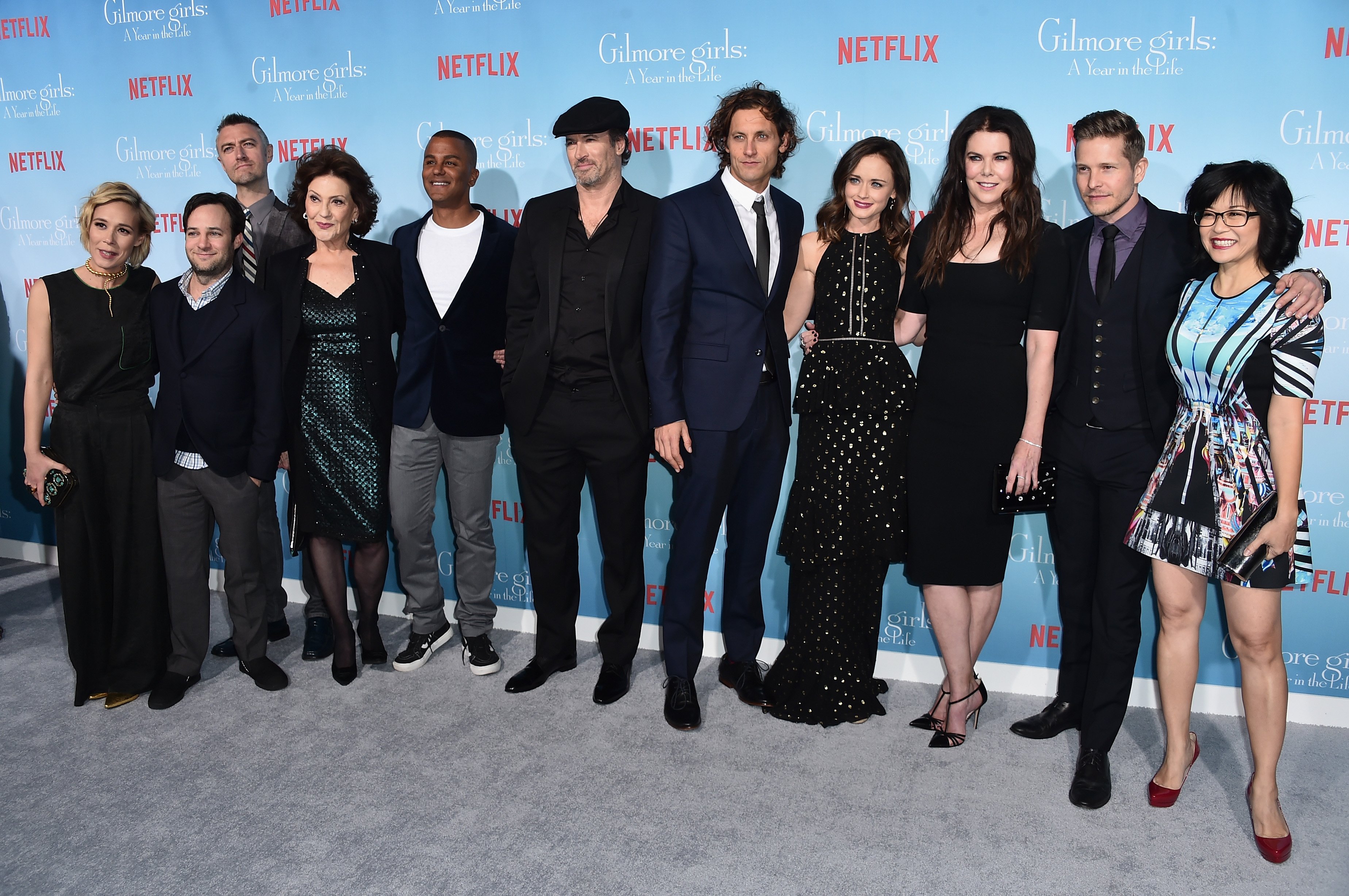 Rootless and confused, Rory had taken on a much more obnoxious bent. She was self-serving and incredibly nonchalant about her flailing career. She did almost no emotional maturing. Rory wasn't the only character people took issue with, though. Lorelai was different, too. Logan Huntzbeger, Rory's longtime boyfriend, had regressed, and Lane Kim, Rory's best friend, seemed stuck in a life she had never wanted. While fans still hold out hope for a second revival season, they were largely disappointed in what they found in the first Netflix special because of how disconnected it felt from season 7 of the series.
Kelly Bishop admits Amy-Sherman Palladino didn't get along with studio executives
Kelly Bishop told Entertainment Weekly that Amy Sherman-Palladino never got along with executives, and would not be controlled by them. She called the talented showrunner a "rebel girl" who walked away from the series because executives would not agree to her terms.
So, what were her terms? Back in 2006, Sherman-Palladino wanted two seasons to finish off Rory and Lorelai's storylines. Studio executives wouldn't go for it, insisting the show should be wrapped up with one final season. Instead of condensing everything she wanted to happen into the seventh season, Sherman-Palladino walked. It's the reason season 7 had such a different feel for fans, and it's also the reason that the revival felt somewhat disconnected from the outcome of the original show.
Amy Sherman Palladino never watched the final season of Gilmore Girls
Sherman-Palladino and her husband, Daniel Palladino, departed the series on less-than-friendly terms. In fact, the conditions were so unfriendly that she refused to watch the final season of the show. During a press event, she admitted that she did not see the final season when it originally ran, and also didn't watch it before writing the revival series for Netflix. According to TVLine, she said, "…any writer who was so emotionally connected to something and then pulled out of it is going to find it very hard to go back into that world and not feel like you either want to slit your own wrist and die slowly in a swimming pool, or be angry or be jealous."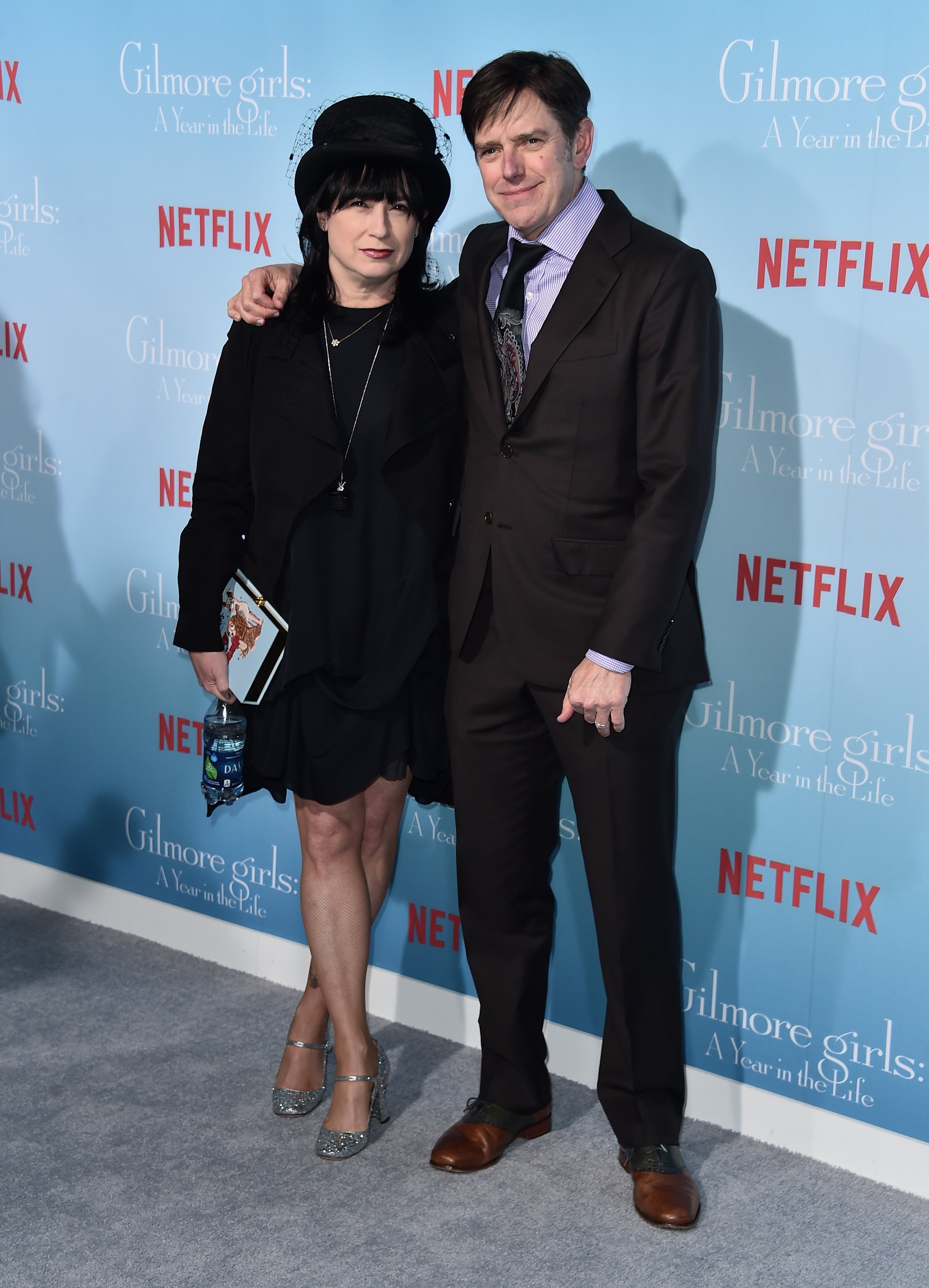 While someone filled her in on the basic plot points, like Lane's pregnancy, she didn't allow what happened in the last season to impact her revival. That may explain why Logan was working for his father again, and why Rory seemed to have so few bylines to her name. It also explains why elements of the revival made absolutely no sense to fans who had viewed Gilmore Girls in its entirety.