The Real Reason Kanye West Never Smiles in Photos
Kanye West is known for being a successful rapper who has made several hit singles. He is also the husband of Kim Kardashian, a father to four children, and the owner of a business empire. Clearly, there are a lot of things in West's life to be happy about.
However, instead of looking cheerful all the time, Kanye West often prefers to look serious and not smile. So why does he choose to do this? Is there a specific reason? Read on below to find out.
Kanye West is known for always having a serious face in photos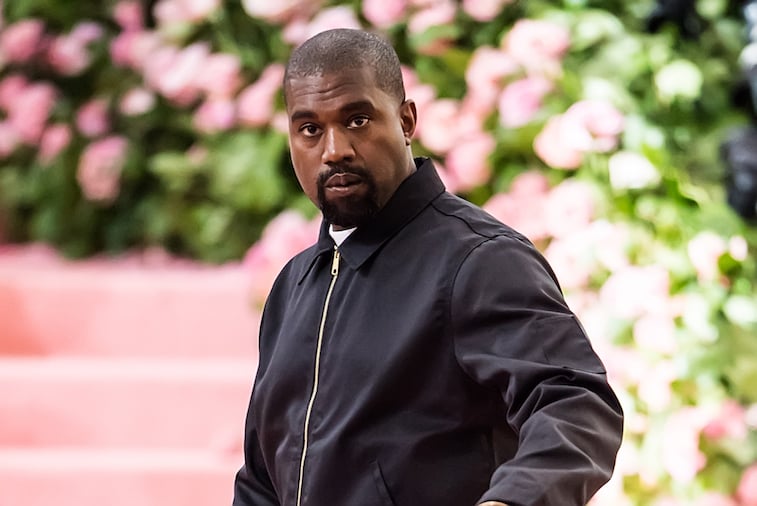 Kanye West used to smile more frequently in the early days of his career. It was not until he became a huge star that West began to look more serious when posing for photos. He hides his smile not only on the red carpet, but even at important events such as his wedding.
Kanye West shows so little emotions in photos that his wife, Kim Kardashian, once played a game on the Ellen DeGeneres Show where she tried to decipher whether he was happy or not in pictures. The video of the game ended up amassing over 10 million views.
Kanye West has a reason for why he does not often smile
According to West, he was inspired to look serious in photos after seeing how people from the 1800s took pictures.
"Back when I was working on Yeezus, I saw this book from the 1800s," West shared. "I looked at all these people's photos and they look so real and their outfits were incredible and they weren't smiling and people, you know the paparazzi, always come up to me, 'Why you not smiling?' and I think, not smiling makes me smile. When you see paintings in an old castle, people are not smiling cause it just wouldn't look as cool."
Kim Kardashian does not smile in photos either
It is not just Kanye West who does not want to smile. Kim Kardashian used to be known for flashing her pearly whites on the red carpet and in pictures, but these days, she also has adopted her husband's no-smiling policy.
Kim Kardashian's reason is a bit different, though. Back in 2013, when Kardashian was pregnant with her first child, she experienced a lot of swelling because of a medical condition called preeclampsia. The reality starlet ended up getting many mean comments about her appearance, which made her want to stop smiling.
"Before I was always smiling, and so into being out and about," Kardashian shared, adding that after her experience, she did not "want to smile for them. I don't want to be out. Even if I was more confident, I just didn't feel like being that girl who was going to be smiling for every photo. It changed my mood; it changed who I was; it changed my personality a lot."
She has also said in other instances that her serious expressions help her in trying to look more high-fashion as well as prevent laugh lines.
What other celebrities are known for not smiling?
Kanye West and Kim Kardashian are not the only celebrities who hide their smiles from the camera.
For example, there are several people who have ventured into fashion and, like Kim Kardashian, want to channel the expressions of runway models. Mary-Kate Olsen, Ashley Olsen, Victoria Beckham, and Bella Hadid are a few women who have caught fans' attention with this habit.
Some A-list male actors, such as Leonardo DiCaprio and Johnny Depp, do it as well.
However, several of these serious-looking celebrities have said that they are not actually unhappy as their photos might suggest. Victoria Beckham once said: "If I really was as miserable as I look in some of those paparazzi pictures, my children wouldn't be as happy as they are. And I certainly wouldn't be married anymore."