The 'Real' Reason Kendall Jenner and Ben Simmons Keep Breaking Up
Oh, to be young, rich, famous, and in love. It seems there is no short supply of relationship news about model Kendall Jenner and her on again off again love interest, NBA basketball player Ben Simmons, especially since the two of them are apparently on again just recently.
Try as they might to keep a low profile and their relationship on the down-low, they keep on getting spotted together, making fans wonder what's actually going on between the two of them.
Kendall Jenner and Ben Simmons live in different states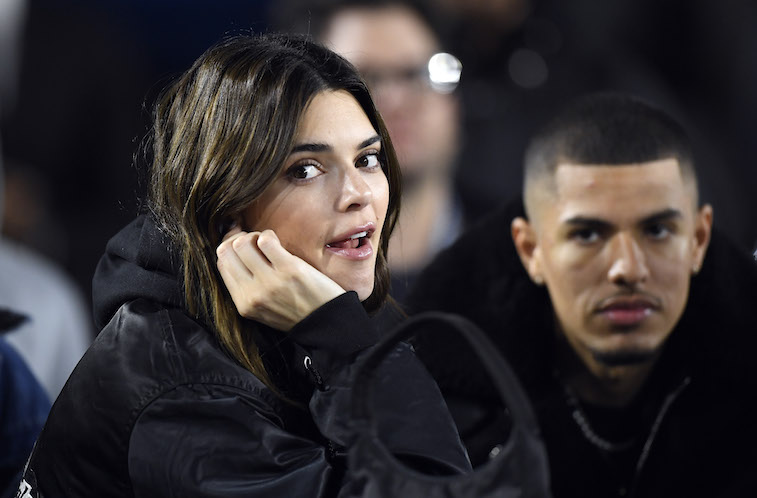 What we know from public sightings and sources close to the couple is that they first got together sometime in the summer of 2018, not long after Jenner was sighted kissing Anwar Hadid.
Simmons plays for the 76ers, however, so he takes up residence in Philadelphia, Pennsylvania whereas Jenner lives in her home in Beverly Hills, California. Long-distance can be hard for any couple, but at least still the two make enough money to fly out to see each other when they have time.
Jenner has been spotted several times cheering Simmons on from the stands during his games, sometimes even sitting with his mom, Julie Simmons.
In September of that year, it was presumed the two broke up, as Jenner was rumored to have publicly kissed Hadid yet again.
She may have been hinting at these rumors in her Zaza World Radio interview: "A lot of the relationships that I'm in, I'm in it, and I'm in it with that one person and I'm a very loyal person once I'm fully in it." 
By November of 2018 they were spotted together again and apparently this time she was "fully in it," unlike before.
Kendall Jenner likes to keep her personal life private
This may come as a surprise, considering Jenner has been in the spotlight since childhood, but she does her best to keep her personal life to herself. Her Instagram and Twitter are full of modeling photos and sponsored posts and you will rarely see anything romantic posted there.
When it comes to other people keeping tabs on her, however, things are a little different. Photos are regularly captured of her and Simmons when they are out in public, such the image that surfaced their Valentine's date in 2019, or the various photos of Jenner in the stands of NBA games.
Despite appearances that things were going steady, it seems Jenner was still hesitant to give the relationship more weight that she felt it was due.
In May of 2019 Jenner revealed in an interview with Vogue Australia: "I'm very young, and right now I feel like relationships aren't always super certain, and I don't want to bring too much attention to something if you don't really know long term."
Not long after the interview, it was reported that the couple was on a break yet again.
Kendall Jenner and Ben Simmons spent the Super Bowl together
By December of 2019, it appeared Simmons and Jenner were on again. Kendall was spotted supporting Simmons from the stands, just like before. For further confirmation, just days ago, the two were spotted going through security together at the Hard Rock Stadium in Miami. They were presumably watching the Super Bowl together.
The next morning, they were seen together again, this time sipping on some drinks and sunbathing poolside. 
Only time will tell how long this latest rekindling will last, but for now, the two young stars seem to be enjoying their time together. Maybe Jenner has it right, being aware that as a young person, relationships can be very uncertain. One this is for sure, they seem to be taking it all in stride.