The Real Reason Khloé Kardashian Didn't Want To Divorce Lamar Odom
Khloé Kardashian said she "honored my vows to the very end" when she married Lamar Odom in September 2009.
Khloé Kardashian faced troubling times during her marriage to Lamar Odom. The pair fell in love quickly and became a married couple even faster. After they tied the knot a month into knowing each other, Kardashian learned many truths about Odom's past. Still, Kardashian admitted back in 2016 that divorcing Odom wasn't a decision she came to lightly.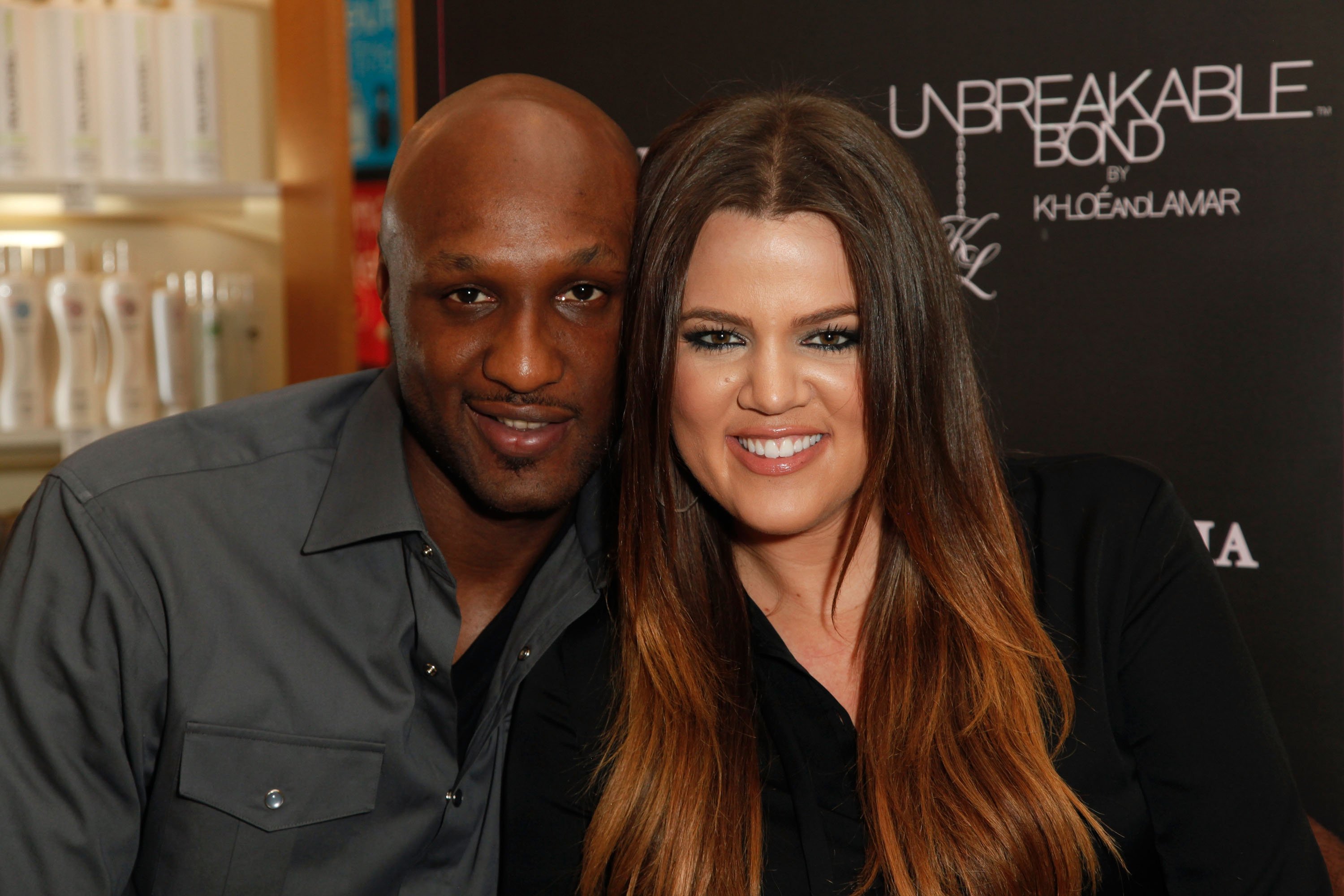 Khloé Kardashian knew about Lamar Odom's infidelity and substance misuse while they were married
In September 2009, Kardashian and Odom married in a Los Angeles mansion. The couple decided to film their wedding for Keeping Up With the Kardashians. Kardashian and Odom's union resulted in a spinoff series centered around the couple called Khloé and Lamar. On both shows, Kardashian and Odom discussed their long-distance marriage because of Odom's NBA schedule. They also considered having children, and Kardashian underwent fertility treatments on KUWTK. 
Although Kardashian and Odom appeared to be transparent about the relationship, the couple didn't address Odom's partying behavior publicly. However, reports began to suggest that Odom cheated on Kardashian while he was traveling for games. Odom briefly opened up about his infidelity in 2014 when he and a friend rapped in front of a camera. 
Eventually, Kardashian legally separated from Odom in December 2013. In July 2014, she opened up about the separation on KUWTK. While talking to her sister, Kourtney Kardashian, the Revenge Body star admitted to keeping Odom's behavior a secret from her family. 
"The way I was living is not a way to live!" Kardashian exclaimed to her sister. "I kept in hiding every time there was something going on. I would have to lie, or conceal, or cover-up, and I'm so over it!"
Kardashian continued to say that Odom cheated on her during her 29th birthday the year before. However, she didn't want to tell her family the news, so she spent the day alone. 
Khloé Kardashian once said she doesn't 'believe in divorce' and struggled to leave Lamar Odom
While Kardashian planned to divorce Odom in December 2013, she remained legally married to him until December 2016. Kardashian halted the divorce to take care of Odom when he had an overdose in 2015. The overdose caused Odom to spend multiple months in the hospital, with Kardashian by his side. 
In May 2016, Kardashian opened up about her impending divorce in an essay for Lena Dunham's newsletter, Lenny. According to Entertainment Tonight, Kardashian said divorcing Odom was a "challenge for me." The reality star said her Christian faith made her consider if she needed to try and make her marriage to Odom work. 
"I've been blessed with a lot in my life, and I've also had challenges," Kardashian wrote.  "It was a challenge for me when I decided to get divorced. At my core, I don't believe in divorce. But I came to a point in my marriage where I had to make the choice to take care of my own mental and emotional well-being in order to protect myself and my happiness."
Khloé Kardashian said she 'honored her vows' to Lamar Odom 'to the very end' before their divorce
In his 2019 memoir, Darkness to Light, Odom spoke about how loyal Kardashian was to him throughout their relationship. He also referred to Kardashian as his "angel" for helping Odom recover from his overdose, even though he cheated on her multiple times. 
Kardashian shared similar sentiments in her essay. While discussing her decision to divorce Odom, Kardashian said she knew she ultimately made the right choice. 
"I am at peace with that decision and do feel like I honored my vows to the very end," Kardashian insisted. "I feel that I kept the serious vows I made in front of God with every inch of my heart, which is why I am still honoring them today even though my relationship with my ex-husband is in a different place."