The Real Reason Khloe Kardashian Named Her Daughter True
Ever since Khloe Kardashian gave birth to her first child with NBA star Tristan Thompson there has been speculation about why she named their daughter "True."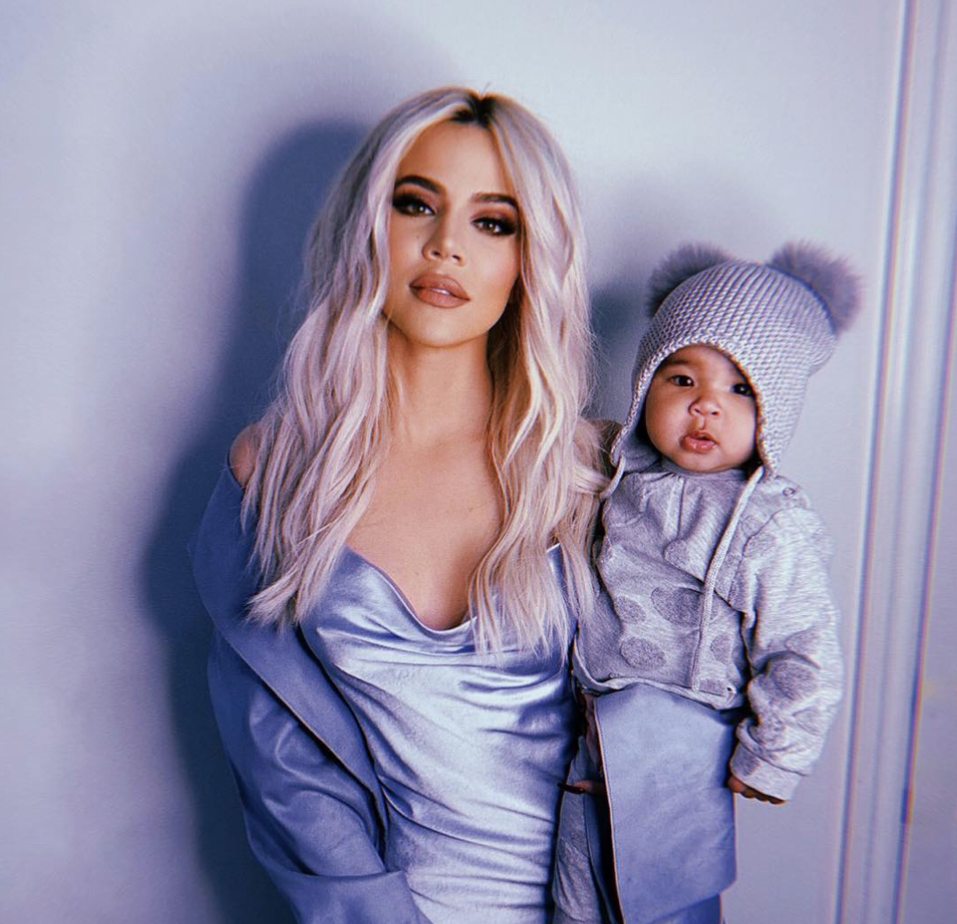 On April 12, 2018, Kardashian and Thompson welcomed their baby but the little one's arrival came on the heels of cheating allegations and video which showed Thompson touching and kissing other women. Following the scandal, reports surfaced that the Cleveland Cavaliers player broke down and told the reality star the truth about everything he had done and she forgave him. So when Kardashian announced that they chose the name True for their daughter many assumed that name had something to do with Thompson coming cleaning. However, the Body Revenge host has said that was not the case.
Here's the real reason Kardashian picked the name for their little girl, plus why everyone thinks she and Thompson aren't together anymore.
Why Kardashian named their daughter True
After her daughter was born, Kardashian revealed she wanted her baby to have a "T" initial and that her grandmother, MJ, actually suggested True.
"She told me it was my great-grandfather's first name and my grandfather's middle name," the Keeping Up with the Kardashians star wrote on her website. "It stuck with me for my entire pregnancy and was the only [name] I couldn't get out of my head."
Jenner also confirmed that True is indeed a family name via Instagram writing, "My Grandfather's name on my Dad's side was True Otis Houghton….my Dad's name was Robert True Houghton…so i am so excited Khloe named her daughter True!!!"
Are Khloe and Tristian still together?
Nearly a year after news of Thompson's infidelity broke, there are reports that Kardashian may have decided to call it quits.
The couple hasn't been seen together since Jan. 13, leading to speculation that they broke up.
"Khloe and True are happy in Los Angeles. They spend very little time in Cleveland, where Tristan is," an insider told People. "She very much acts like a single mom. Her whole life is True. Khloe is a great mom. It's so obvious how much she loves being a mom. She likes that True is a bit older now — they attend classes with other babies True's age and Khloe is making sure she has friends."
While it's unclear what their current relationship status is one thing is certain, Kardashian has always said that she wants True to grow up with a strong family unit and both of her parents in her life.
"She wants True to spend as much time with her dad as possible," a source said. "She believes that True needs a mom and dad in her life."
Read more: How Old is Kris Jenner and What is Her Ethnicity?
Check out The Cheat Sheet on Facebook