The Real Reason Kylie Jenner Kept Her Pregnancy a Secret
The news of Kylie Jenner's pregnancy came as a shock to the world. In the days (and then months) following the announcement, we were left without any type of confirmation from Jenner that she was indeed pregnant. This was particularly shocking, considering she seemingly documents every moment of her life on social media (and, of course, on Keeping Up With the Kardashians).
Her silence led some to believe her pregnancy was just a rumor, but as it turns out, the assumptions were true. On Feb. 1, 2018, Jenner welcomed her first child with her boyfriend, rapper Travis Scott.
Here's everything we know about why she decided to keep this major news on the down low, including her huge announcement about her silence.
She avoided the public eye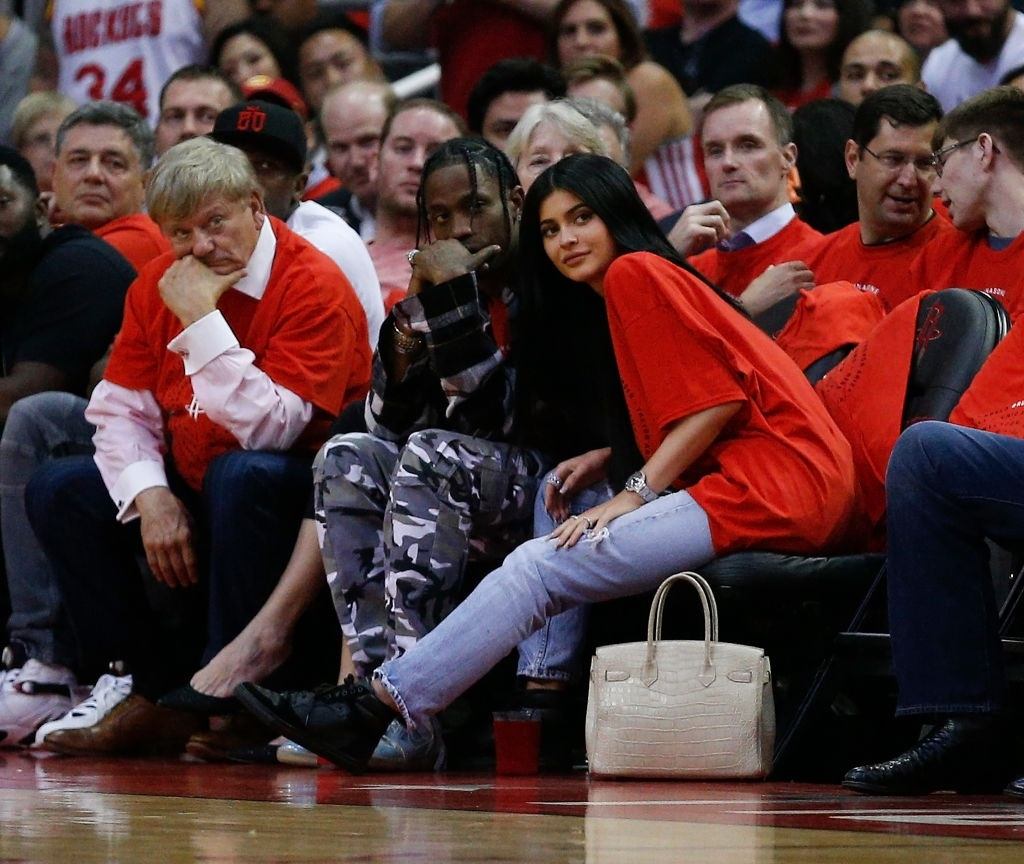 We rarely saw Jenner during her pregnancy, which was clearly intentional. She hasn't made a public appearance since September 2017, even skipping out on her family's annual Christmas card photoshoot.
For the first time in months, she was finally spotted at a construction site in Hidden Hills, California by TMZ on Jan. 25, 2018. She was wearing a baggy black outfit, so while her bump wasn't put on full display, you could tell she was definitely pregnant.
Jenner gave social media a break, too, with her last Instagram post being uploaded on Christmas Day in 2017. Even when she was posting photos up until then, they were all "either throwback snaps or close-ups on her face," as noted by BBC.
Next: This not-so-subtle strategy only confirmed her pregnancy further.
She had something to hide in that Calvin Klein ad
Although Jenner finally showed her face in a Calvin Klein underwear advertisement with her sisters, she was not-so-subtly hiding something: her baby bump. In every photo, Jenner either wrapped herself in a blanket or strategically stood behind one of her sisters.
Many even read into the fact that Jenner's lips are noticeably thinner in the advertisement, considering it "proof" that she was pregnant. According to Allure, "Jenner has been abstaining from her beloved lip fillers because she's pregnant (and injecting chemicals into your hair, face, and skin is typically not an advisable practice for expectant mothers)."
Next: The speculations were true about her pregnancy.
Fans picked up on these clues about her pregnancy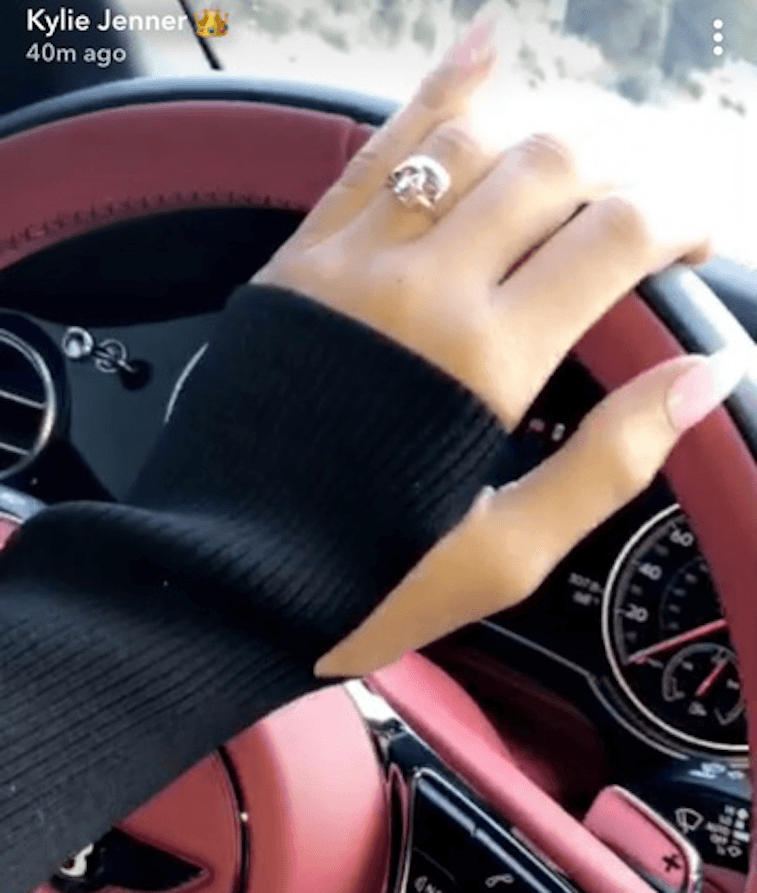 Prior to giving birth, multiple sources confirmed that Jenner and Scott were expecting a baby girl in February. Fans suspect that Jenner even dropped a few hints herself when she was still using social media.
She posted a number of "pink" themed photos, including a throwback photo of her rosé-inspired hair, pink nails, and lots of emojis in the same color. The Kardashian/Jenner clan are definitely known to drop hints about themselves, so we wouldn't be surprised if this is what she was going for.
Considering she gave birth to a baby girl, it turns out fans were right about those clues.
Next: This is the real reason she kept her pregnancy a secret.
She wanted to keep this part of her life private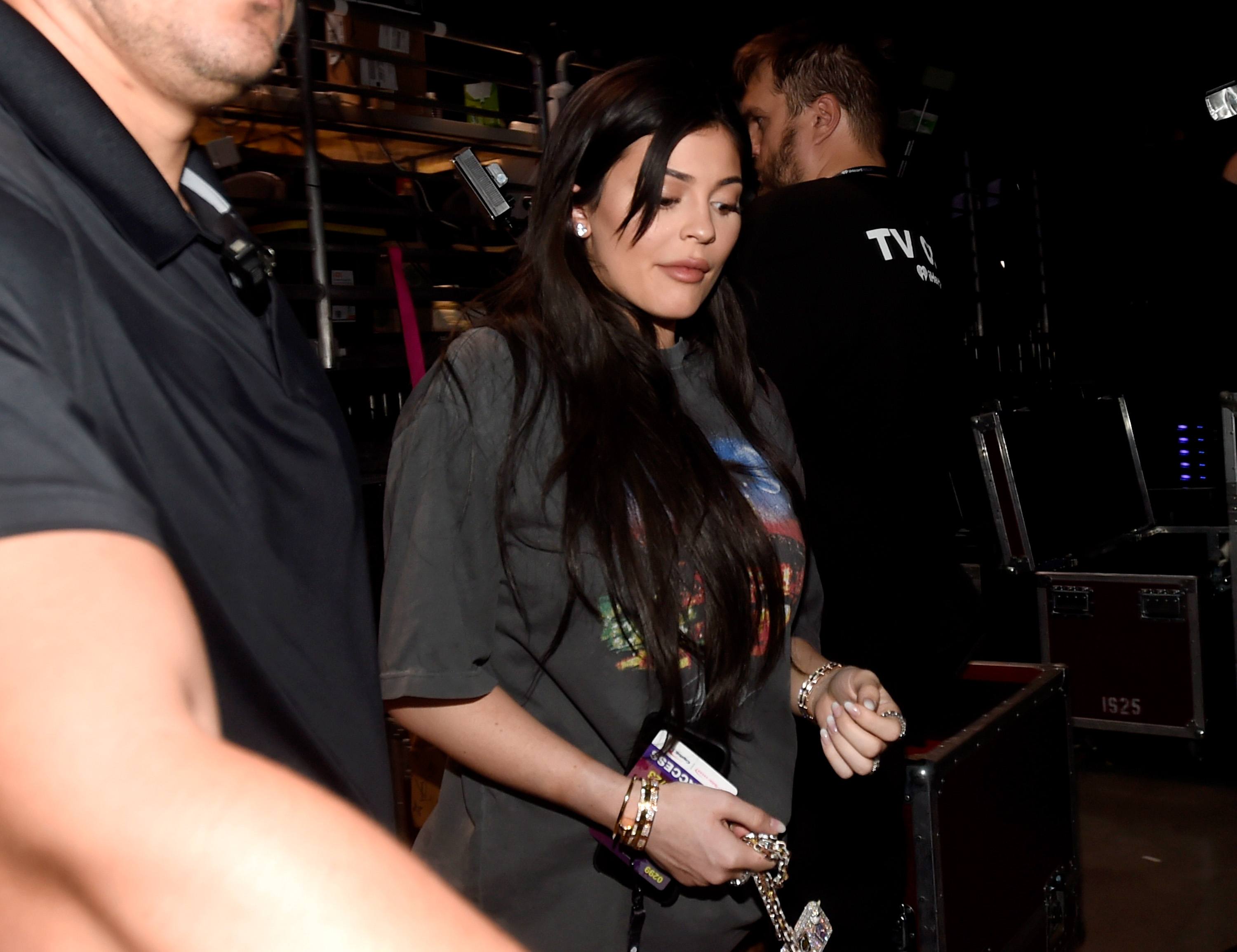 Prior to her birth announcement, we didn't know much about Jenner's pregnancy — and that's exactly how she wanted it. A source close to Jenner told Us Weekly, "She's very happy about the pregnancy but she doesn't want to share this with the world."
The source added, "Her not being out is strictly personal preference. She wants to keep this one aspect of her life private."
"She spent her adolescent life on television and has been famous for over 10 years now," the source also noted. "If this is the first thing she wants to keep to herself, she should be allowed that. She's worked hard enough to do whatever she wants."
Next: We're sure she was avoiding these comments, too.
She controlled the narrative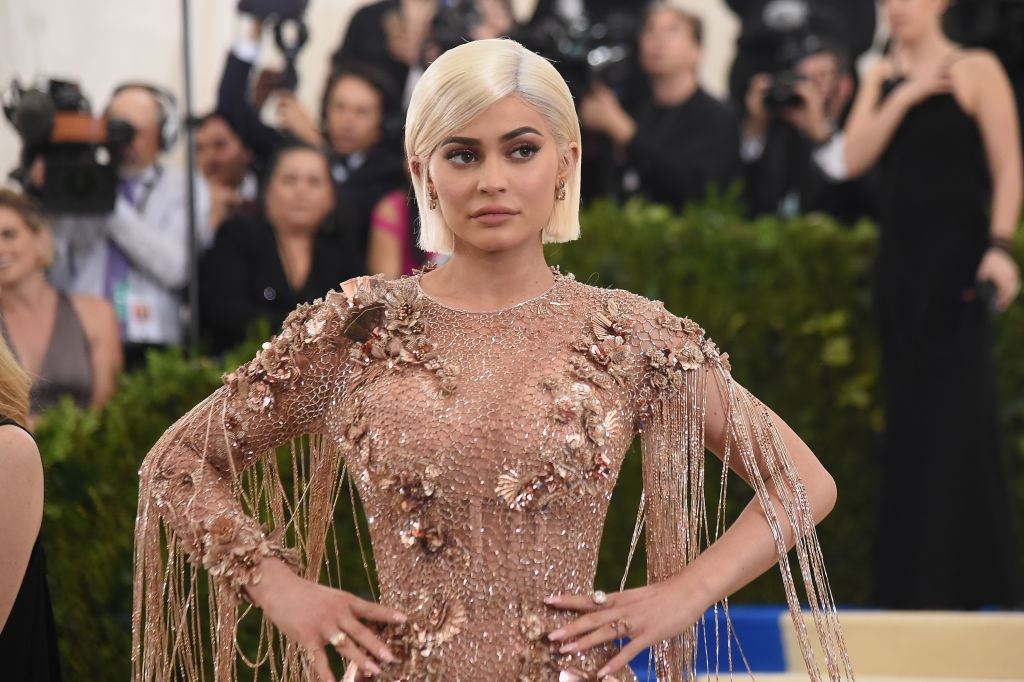 Jenner has been present for her sisters' pregnancies enough to know just how nasty the media can be. Rather than dealing with the inevitable comments about her weight, relationship with Scott, or how she was dealing with pregnancy at such a young age, she controlled the narrative by avoiding it all together.
Next: Her stubborn attitude definitely came into play.
She stuck with her decision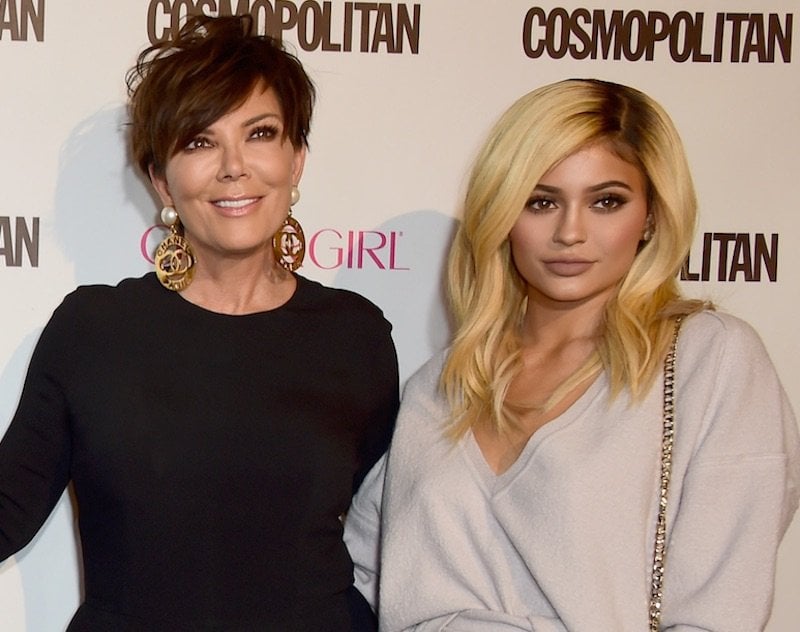 According to Life & Style magazine, Jenner is incredibly headstrong when it comes to making her own decisions. A source claims, "If you knew Kylie — she can be very stubborn. When she makes her decisions, she sticks by them. This is a decision she made early on in her pregnancy and she's sticking by it."
The source added that Jenner and Scott are "very low-key."

Next: Here's how Jenner is really feeling in anticipation for her baby.
'This is the happiest she's ever been'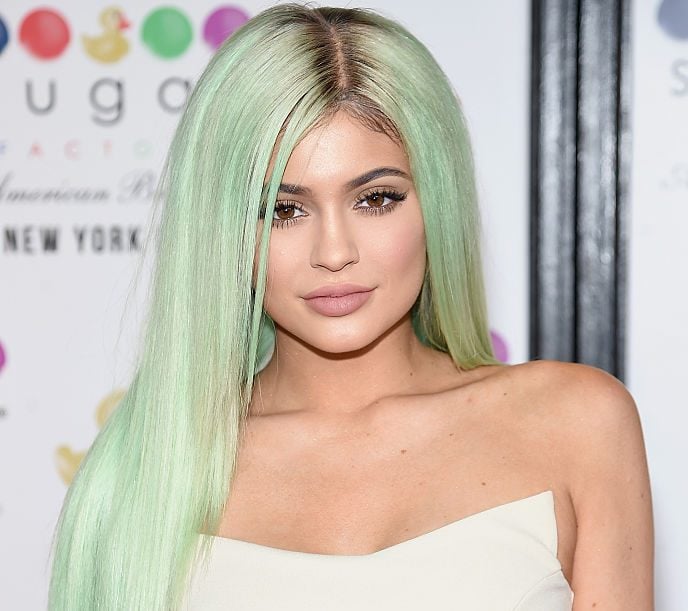 Even though Jenner's pregnancy was "unexpected," she was only optimistic about getting to meet her baby. A source close to the family told People, it was a "completely amazing turn of events that [Jenner] could not be more excited or thrilled about."
The source added, "Everyone is overjoyed for her. This is the happiest she's ever been."
She made her announcement on her own terms
Following months of hiding her pregnancy from the media, Jenner finally made the big announcement — after giving birth. On Feb. 3, 2018, she shared on Twitter on Instagram that she welcomed a "beautiful and healthy baby girl." She apologized for leaving her fans guessing, but explained her understandable reasoning:
I'm sorry for keeping you in the dark through all the assumptions. I understand you're used to me bringing you along on all my journeys. My pregnancy was one I chose not to do in front of the world. I knew for myself I needed to prepare for this role of a lifetime in the most positive, stress free, and healthy way I knew how.
Jenner added, "My beautiful and healthy baby girl arrived February 1st and I just couldn't wait to share this blessing. I've never felt love and happiness like this I could burst! Thank you for understanding."
Along with her announcement, Jenner shared a montage video that gave us "a little glimpse of the last [nine] months." It includes sweet messages from her family and friends, and proves just how much Jenner was looking forward to meeting her little girl.
She shared the baby's full name and an image
While many suspected Jenner would wait until an episode of a Keeping Up with the Kardashians or another media moment in the future to spill more details, she surprised us. The 20-year-old mom took to her Instagram account just two days after confirming her daughter's birth to share this image.
Accompanied by the simple caption, "stormi webster" and an angel emoji, Jenner appeared to reveal the infant's name alongside a pic showing part of her face and her tiny hand holding on to her mother's (perfectly manicured) thumb. It's simply adorable, but of course, leads to more questions, like "Is 'Stormi' short for something?"
Webster is the legal last name of the child's father, Travis Scott (birth name Jacques Webster).
Additional reporting by Becca Bleznak.

Check out The Cheat Sheet on Facebook!