The Real Reason Kylie Jenner Is No Longer Friends With Longtime Gal Pal Justine Skye
If you've been following Kylie Jenner for a while now, then you know that she cherishes the relationships she has with her best friends.
While her friendship circle has gotten smaller in recent months, Jenner continues to surround herself with a group of besties who have her back no matter what.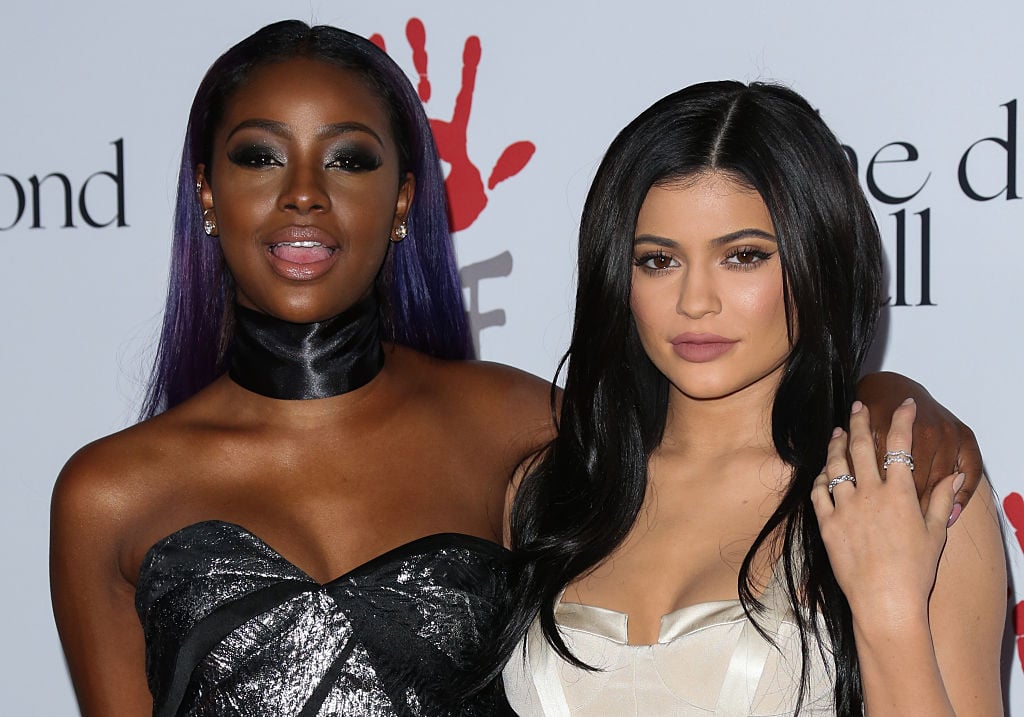 Though she's kept the same friends around for years, there is one gal pal who hasn't been running with Jenner's crew as of late.
Jenner allegedly broke girl code by dating Travis Scott
Before Jenner's friendship with Jordyn Woods came to an unexpected end, she experienced her close bond with another one of her besties reaching its final days.
The makeup mogul was once close with model/singer Justine Skye, who was another gorgeous face part Jenner's circle of fabulous friends.
The girls' friendship dates back to 2015, with both proving that they were two peas in a pod right from the beginning.
From attending lavish A-list parties together to appearing in the reality star's beauty campaigns for Kylie Cosmetics, these two were once the definition of friendship goals.
However, in 2018, fans noticed that the pair weren't as close as they used to be and began to wonder if this friendship was still going strong.
After much speculation surrounding their friendship, it was soon revealed that Jenner and Skye were no longer speaking and ultimately went their separate ways in 2017.
So, what exactly happened between these former gal pals?
According to a report made by MediaTakeOut in February 2018, the two celebrities ended their friendship all because of Jenner's ex-boyfriend and baby daddy, Travis Scott.
It turns out that before Jenner and Scott started dating, he was romantically involved with Skye in 2016.
Though the singer never put a label on her relationship with the rapper, rumors spread that the two were acting on their romantic feelings for each other.
Shortly after Skye and Scott's alleged fling ended in 2017, the rapper started dating Jenner, which many fans believed was the demise of the celebs' friendship.
The singer even unfollowed the reality star on Instagram in 2017, which lead fans to speculate that their friendship was over for good.
Where do Jenner and Skye stand with each other today?
While there were probably some salty feelings after Jenner and Scott became exclusive, Skye recently claimed that she doesn't hold any ill-will toward her former best friend.
During an interview on The Breakfast Club in November 2018, the singer opened up about her friendship with Jenner and shared where they currently stood with each other.
"I mean we were friends like back in the day. I mean, like, this is about, like, four years ago I guess and then we weren't," the "Know Myself" songstress explained. "Things happened, ya know?"
Skye continued, "We speak – I mean we're not as close as we once were and that's probably obvious to the rest of the world. Literally there's no beef. You grow up and just go in different paths."
Although that was Skye's stance nearly two years ago, it wouldn't be too far-fetched for us to assume that she still feels the same toward Jenner.
And while the singer might not be friends with the makeup mogul, she continues to remain close to certain individuals in Jenner's inner circle.
Aside from still being best friends with Kendall Jenner, Skye is also close with Hailey Bieber, Bella Hadid, and Gigi Hadid, who're pals with the Kylie Cosmetics CEO as well.
Although Skye and Jenner's friendship came and went, it definitely seems like both have moved on from their past drama and plan on remaining civil towards each other going forward.