The Real Reason Liam Hemsworth Left Miley Cyrus
There are some stars who get together and seem to be meant for one another and others whose unions…well seem doomed from the start. Unfortunately, Miley Cyrus and Liam Hemsworth's relationship fell into that second category.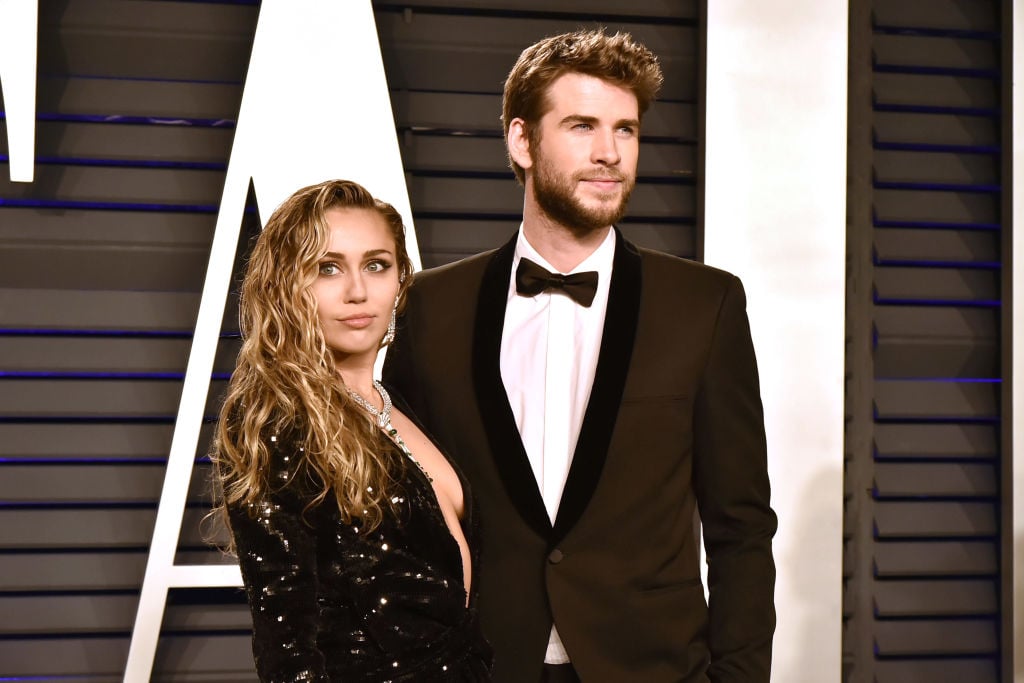 No matter how hard the pair tried, their relationship could just never stand the test of time. After a series of makeups and breakups, and even a marriage, the two finally called it quits for good in August.
"Liam and Miley have agreed to separate at this time," a rep for Cyrus said in a statement to People in August. "Ever-evolving, changing as partners and individuals, they have decided this is what's best while they both focus on themselves and careers. They still remain dedicated parents to all of [the] animals they share while lovingly taking this time apart. Please respect their process and privacy."
So, what actually went down between the two that caused it all to come to an end?
Liam Hemsworth was the one to file for divorce
If you've been paying close attention to Cyrus and Hemsworth's relationship, then you might have thought that the former teen star would have been the one to call it quits, given her wild nature and NSFW Instagram posts. But it was actually Hemsworth who officially ended the relationship.
Hemsworth filed for divorce from Cyrus on Aug. 21 for "irreconcilable differences."  
Those who were close to the couple saw the split coming.
"This split isn't shocking to people who are actually with them every day," a source told the outlet.
"After they reunited, everyone thought they were this 'perfect' couple, but they still had a lot of issues. They're not on the same page when it comes to a lot of fundamental things that make a relationship work," the source continued. "It's not surprising at all."
But what made Hemsworth finally file for divorce?
Why Liam Hemsworth divorced Miley Cyrus
Though Cyrus' quick jump back into the dating pool has left people wondering whether infidelity had anything to do with Hemsworth ending things, the real reason for the split is much less dramatic. They just grew into different people.
"Liam still loves Miley and this break-up has been extremely hard for him. He took this very, very hard, some would even argue harder than she did," an insider told HollywoodLife. "Miley is not who he originally loved anymore and she can't change, but he just realized he couldn't be with her like this. He can't believe what he's seeing on the internet about her since the break-up."
While the couple has a record of breaking up and making up, it doesn't seem like history will repeat itself this time.
"He felt the woman he met and the woman he divorced were two different people at the end of the day," the source continued. "There's no chance of reconciliation."
Is Liam Hemsworth dating someone new?
In the short time since their separation was announced, Cyrus has already started and ended another relationship. She dated Brody Jenner's ex-wife Kaitlynn Carter for a few weeks before ultimately deciding to break up with her. She, then, moved on to Australian singer Cody Simpson.
Hemsworth, on the other hand, has been a little slower to publicly date again but was recently spotted getting cozy with Dynasty actress Maddison Brown. Neither Brown or Hemsworth have made an official statement regarding their relationship.