The Real Reason Nicki Minaj and Her Husband Got Into a Fight with Her Ex Meek Mill
On Jan. 24, Nicki Minaj and her husband Kenneth Petty had a heated run-in with the rapper's ex-boyfriend Meek Mill. A screaming match ensued and the two men nearly came to blows. But why? Here's the reported real reason Nicki Minaj and Petty fought with Meek Mill.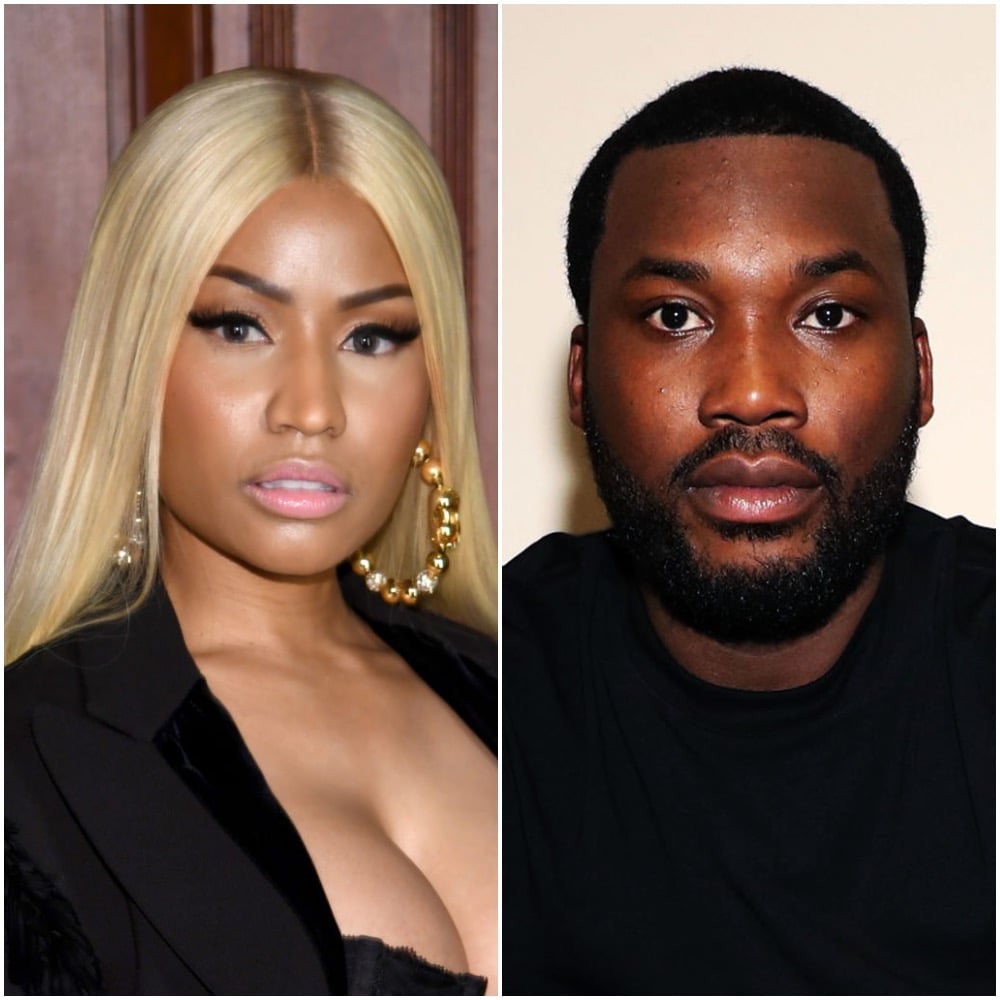 Nicki Minaj has a tense history with Meek Mill
Nicki Minaj and Meek Mill share a long history. After meeting in the 2010s, they formed a friendship and became frequent collaborators. Meek Mill made multiple appearances on Nicki Minaj's 2014 album, The Pinkprint — and she returned the favor by putting down a verse on his 2015 album, Dreams Worth More Than Money.
The same year, they began a romantic relationship. The pair dated for two years before announcing their breakup in January of 2017.
"They were fighting on and off for a little while about a few topics that upset Nicki. They had a bigger fight and then called it quits," a source told E! News at the time.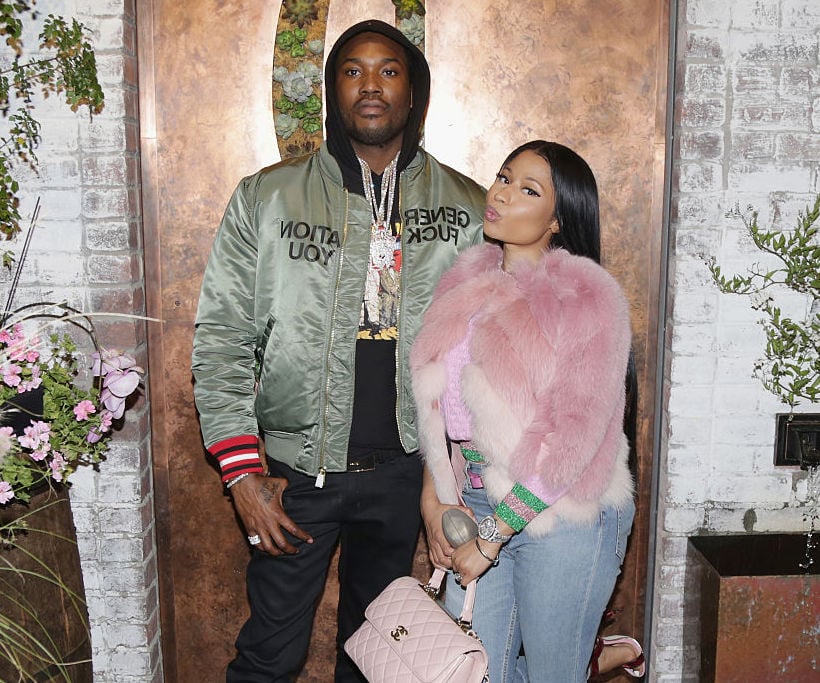 After their breakup, Meek Mill began shading Nicki Minaj on social media. When the "Super Bass" artist moved on, he seemingly increased his shady antics.
Nicki Minaj moved on with Kenneth Petty
In December 2018, Nicki Minaj went public with her relationship with Petty. She and Petty grew up together in New York and were childhood sweethearts.
"Nicki and Kenneth dated when she was a teenager, before she was famous," a source previously told Us Weekly. "They linked up when she handed out turkeys for Thanksgiving [2018] in her hometown."
In August 2019, Meek Mill allegedly made fun of Petty on social media. After Petty shared a video of himself beating a speed bag at an event, Meek Mill posted a similar clip while listening to a Nicki Minaj song. Neither party publicly addressed the moment.
Nicki Minaj and Petty went on to tie the knot in October 2019. The details of the ceremony are still limited, but the Pink Friday rapper showed off some of their wedding decorations on Instagram.
Nicki Minaj and Kenneth Petty run into Meek Mill
On Jan. 24, Nicki Minaj and Petty ran into Meek Mill while shopping in West Hollywood, California.
Sources told TMZ that Meek Mill had been browsing through a store when the pair allegedly entered and "approached" him. When Petty reportedly began to call Meek Mill out, the "Going Bad" rapper allegedly suggested that they talk in private. But his rumored comments were ignored.
Sources told The Shade Room that Petty allegedly wanted Meek Mill to "keep that same energy" that he'd had in the past and fight him. In a video obtained by TMZ, Petty can be heard calling Mekk Mill a "p***y" to which the rapper called him one back. Nicki Minaj also chimed in and berated her ex, reportedly accusing him of not being over her.
The Shade Room reports that security eventually got involved and broke up the squabble before things became too heated. Judging from the video, it's a good thing they stepped in.
Hopefully, these three can keep the peace and move on amicably. We'd hate to see it get any uglier.