The Real Reason Nikki Bella Isn't Wearing Her Engagement Ring
Nikki Bella and Artem Chigvintsev went public with their engagement at the beginning of this month. But Bella still hasn't worn her ring.
Nikki Bella is engaged! Or at least, she says she is. She announced earlier this month that she was engaged to her former Dancing with the Stars partner Artem Chigvintsev. Apparently, Chigvintsev popped the question in November but the two wanted to keep the news under wraps until the new year. But even though everything is now out in the open, Bella still hasn't donned her engagement ring.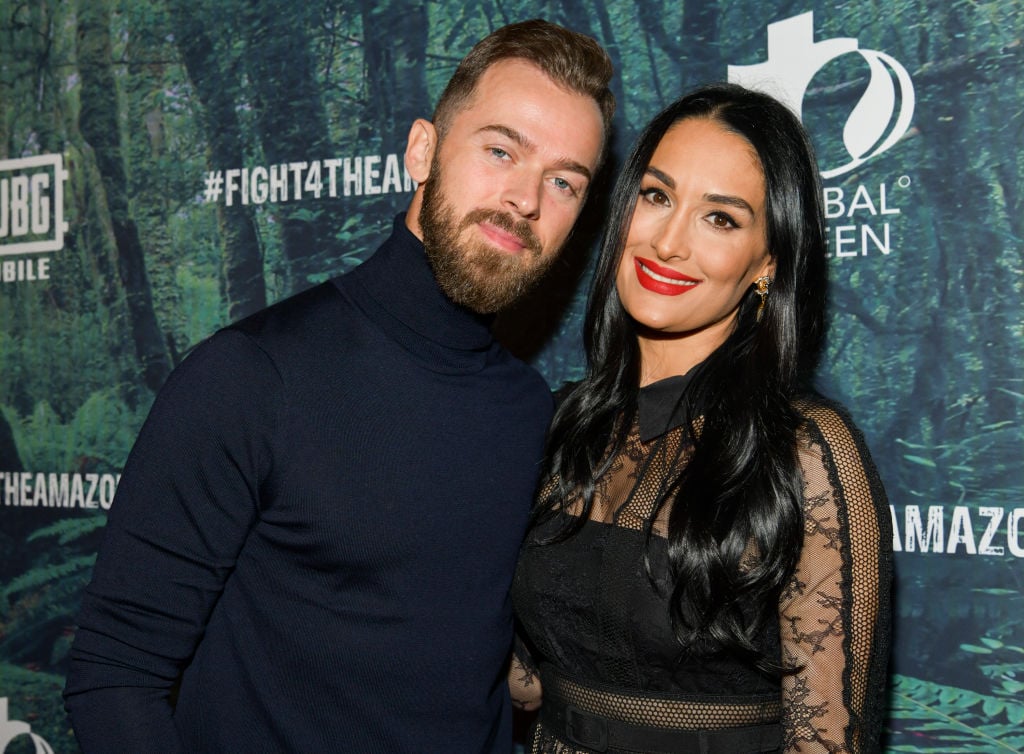 So, what gives? Most newly engaged people can't wait to show off their rings and Bella is typically a pretty flashy person. Is she embarrassed by the ring? Does she even have an engagement ring?
Nikki Bella and Artem Chigvntsev's engagement
For most of Bella's career, people knew her as the girlfriend of pro wrestler John Cena. The two dated for six years and even got engaged before going their separate ways in July of 2018.
Bella met Chigvintsev when she was partnered with him on DWTS. At first, she was scared to start a new relationship and even more nervous to go public with it after what she had been through with Cena.
"After such a public breakup, I was scarred," she said in an interview with Health.
"So, at first, I was timid to film this relationship. But Artem is our newest cast member," she said of her show, Total Divas. "What's different is that I know where we are at with one another."
And then, the two took their relationship to the next level.
"Excited for 2020 and the next decade with you @theartemc❤️. I said yes in France in November!" she captioned a photo on Instagram. "We have been trying to keep it a secret but really wanted to share our excitement for the New Year!"
Why isn't Nikki Bella wearing her engagement ring?
According to Bella and Chigvintsev, Bella does actually have a ring and she loves it.
 "I love my ring," she said on the Jan. 16 episode of The Bellas Podcast. "That's why I'm dying for the jeweler to get it sized and fixed, I want to start wearing it."
And it's a good thing she likes it, because it took Chigvintsev a while to find the right one.
"Was it hard [to pick out a ring]? Yeah, it was hard. You know, um, for various reasons," Chigvintsev said on the podcast. "I think for one of the reasons I know Nicole loves, you know, big expensive things and so does a lot of women out there. And, as a man, you want to try to give what you think she deserves."
When did Artem know he wanted to marry Nikki Bella?
Though the two have only been public with their relationship since January 2019, Chigvintsev is sure that Bella is the woman he wants to spend his life with.
"When did I know that I wanted to propose?" Chigvintsev mused "I can't recall a specific day but I remember this feeling in my mind, thinking that, 'I just don't see myself being by myself, living without Nicole.' So, part of it is because I love her and I just feel this was … the perfect decision to make. Because, [and] I'll be honest with you —  I just don't see myself waking up and for her not to be here."