The Real Reason Paris Hilton and Chris Zylka Broke Off Their Engagement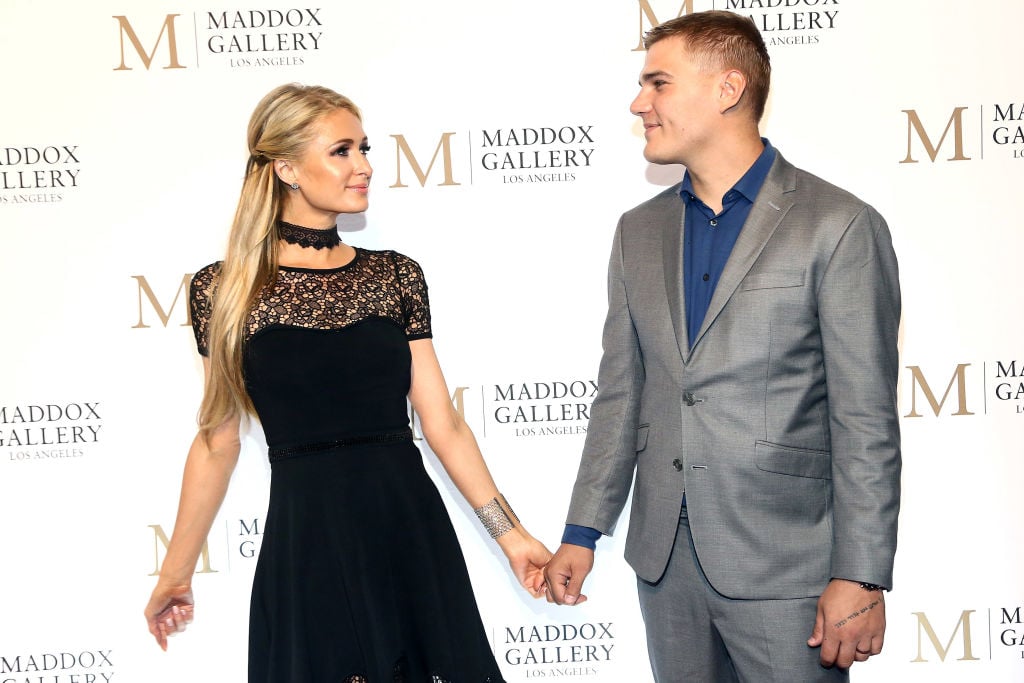 Paris Hilton is single once again.
The hotel heiress and her fiancé, Chris Zylka, have called it quits after only being engaged for a year.
Many want to know what exactly went wrong that made the couple call off their engagement and Hilton keeping her $2.2 million ring all to herself?
The couple was together for two years
Fans were shocked to learn that Paris Hilton and her actor/model fiancé, Chris Zykla, have decided to end their relationship.
The socialite began dating Zylka in 2017, a few years after the two met at an Oscars afterparty. They made their relationship Instagram official in February 2017 and were first seen as a couple while walking the red carpet of the Season 3 premiere of Zylka's show The Leftovers. 
Hilton and Zylka continuously showcased their love for each other on social media. After a few months of dating, the couple revealed that they had gotten engaged.
Zylka proposed with a 20-carat ring
While on a ski trip in Aspen during New Years weekend, Chris Zylka proposed to Paris Hilton on a snowy mountaintop with a 20-carat pear-shaped engagement ring.
It has been said that the actor received a great deal on the ring and paid a whopping $2 million wanted to give Hilton a ring she absolutely deserved.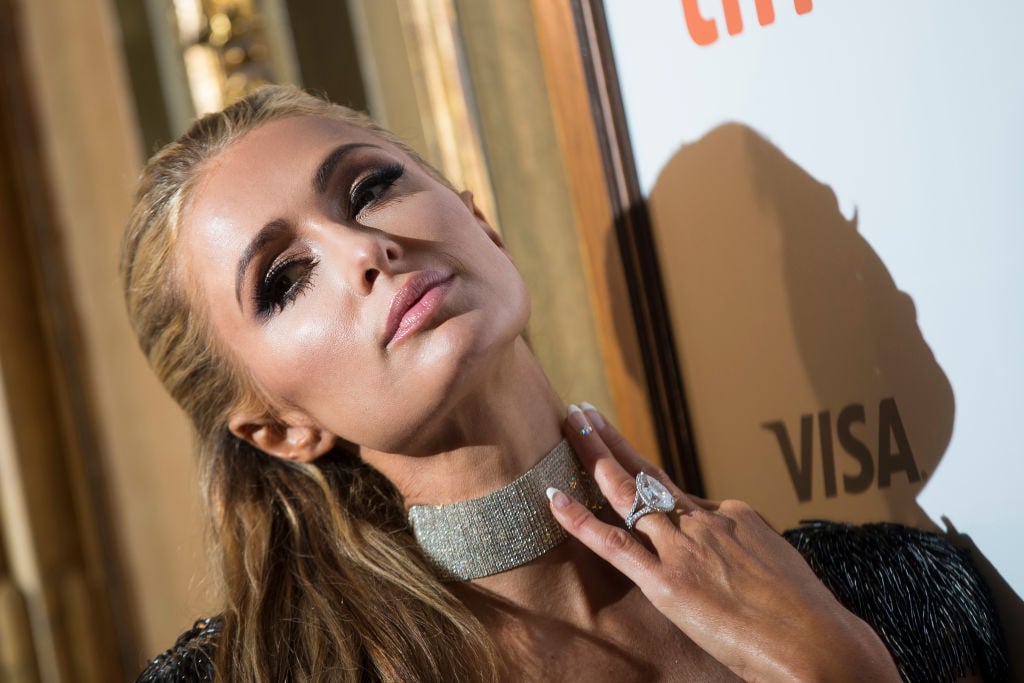 The couple shared their engagement on social media (the video has since been deleted) and fans were excited that the party girl heiress was officially settling down.
Hilton and Zylka quickly began making wedding preparations. In February 2018, Hilton revealed that she was enjoying looking for wedding dresses and venues for her big day.
Zylka was also getting ready to spend the rest of his life with Hilton by getting her face tattooed on his forearm to showcase his love for his fianceé.
Their busy schedules played a part in the breakup
Back in August, the couple revealed that they had to push back their wedding date due to busy work schedules.
With Hilton traveling the world for different red carpet appearances and Zylka's filming his show, they realized that pushing back their wedding date would accommodate their schedules a lot better.
"I don't want to rush something like this. I want to be perfect," Hilton told Us exclusively. "I want to go directly from wedding to my honeymoon, not to just rush off to work, because it's the most special day of your life."
In November 2018, the couple realized that their relationship was not working and that it was better if they just end their engagement.
It has been speculated that their hectic work schedules played a part in the breakup seeing as though Paris Hilton has been traveling the world ever since Zylka popped the question.
A source close to the couple stated, "She broke up with him a couple of weeks ago, she has been out of the country in Dubai and Australia. Paris realized that it wasn't meant to be and he wasn't right for her. There were some problems along the way. She's done."
Hilton is looking for her fairytale ending
Paris Hilton recently addressed her breakup publically on the daytime talk show The Talk. Hilton mentioned that she was doing well in spite of her relationship ending just recently ending.
"I'm just really having my 'me time,'" Hilton shared. "I just feel that when I fall in love, I fall in love fast and hard and it was this whirlwind romance."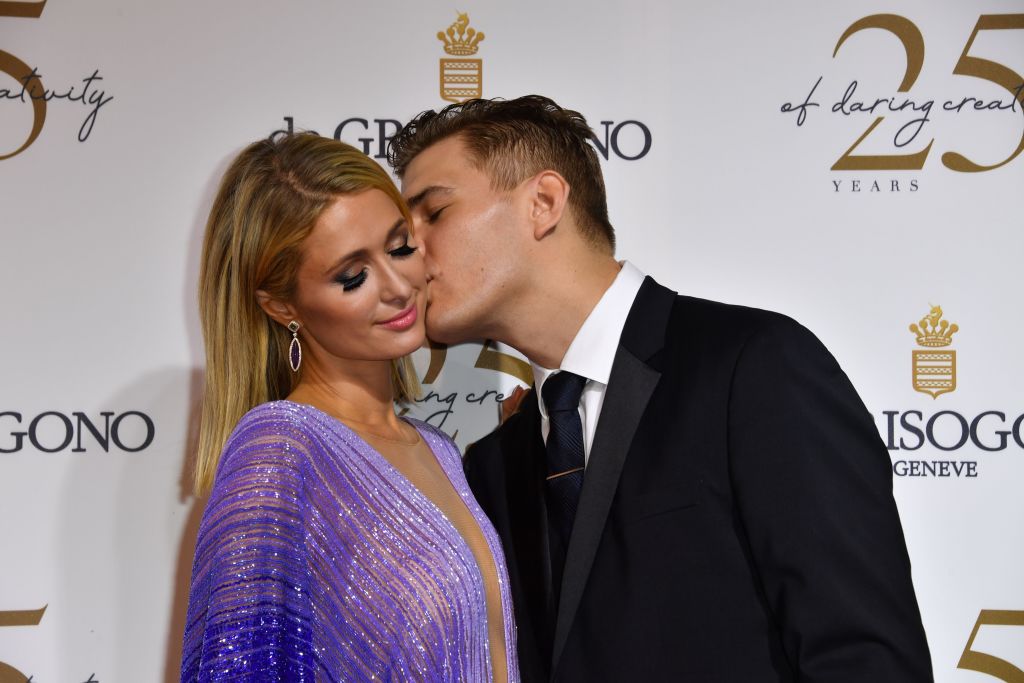 Hilton continued, "But I wish him the best and one day I would love to get married and have children, but for right now I'm just focused on myself and my work."

Many have wondered what Paris Hilton plans on doing with her $2 million engagement ring? According to sources, Hilton has decided to keep the ring even though Chris Zylka was the one who bought it.

Some have revealed that Zylka wants the ring back but has not spoken to his ex-fiancé since the breakup and he has yet to speak publically.

So far, the two have been focusing on themselves since calling off their wedding. Hilton is continuing to make guest appearance and DJ around the world as she's been doing. Zylka has been steering clear of the media and has not commented on the breakup at all.