The Real Reason People Are Offended By John Wayne's 1971 Playboy Interview
Watching old movies and seeing old advertisements can be shocking for young people. The world is a vastly different place than it was 50 years ago – in both good ways and bad ways.
It's hard to imagine, but it wasn't too long ago that blatant racism was commonplace. Even with well-respected celebrities.
Who was John Wayne?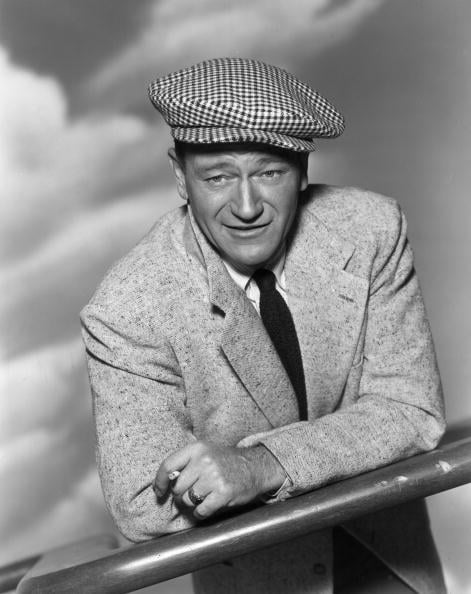 People are going nuts over a recently uncovered interview with legendary film actor John Wayne. "The Duke," as he's called, was among the most famous box office stars for more than three decades. He was well-known as a true American cowboy.
As one biographer said, "John Wayne personified for millions the nation's frontier heritage. Eighty-three of his movies were Westerns, and in them he played cowboys, cavalrymen, and unconquerable loners extracted from the Republic's central creation myth."
What did the interview say?
The interview in question appeared in a 1971 issue of Playboy. Twitter users caused excerpts from the interview to go viral. In one part, John Wayne said that there's "quite a bit of resentment" among "blacks," and went on to say: "But we can't all of a sudden get down on our knees and turn everything over to the leadership of the blacks. I believe in white supremacy until the blacks are educated to a point of responsibility."
He also wasn't too fond of Native Americans. Wayne stated his opinions on this group, saying, "I don't feel we did wrong in taking this great country away from them." Then he had the suggestion that they could buy the land back. "I think we ought to make a deal with the Indians. They should pay as much for Alcatraz as we paid them for Manhattan. I hope they haven't been careless with their wampum."
"I don't know why the government should give them something that it wouldn't give me," he said of reparations.
Like so many other older folks, John Wayne was also critical of the younger generation. He said, "The American public is getting sick and tired of what these young people are doing."
John Wayne's family responds to the criticism
People were outraged about the comments. But it's hard to make a villain out of John Wayne when these statements were made so long ago. His family responded to the backlash, telling Fox News, "We hope America remembers John Wayne as we do: a devoted family man, great friend and cherished actor on the big screen, as well as for his continuing work to find a cure for cancer through the John Wayne Cancer Foundation and the John Wayne Cancer Institute."
The statement continued: "It's unfair to judge someone on something that was written that he said nearly 50 years ago when the person is no longer here to respond. Regardless of color, ethnicity or sexual preference, [our] father taught us to treat all people the same, with respect."
John Wayne passed away in 1979 at the age of 72.