The Real Reason Rob Kardashian Is No Longer Required To Pay Blac Chyna Child Support
After calling it quits for good in February 2017, Rob Kardashian and Blac Chyna became engaged in a grueling custody battle over their young daughter, Dream. Once they finally reach a custody agreement, it was set in stone that the reality star would pay the model child support, which costs $20,000 per month.
However, Chyna recently revealed that she does not receive any financial help from her ex, stating that she's assumed all responsibility of raising her children herself.
So whatever happened to Kardashian paying such a hefty sum to Chyna each month? Keep reading to find out why he has not been required to pay his ex for more than a year.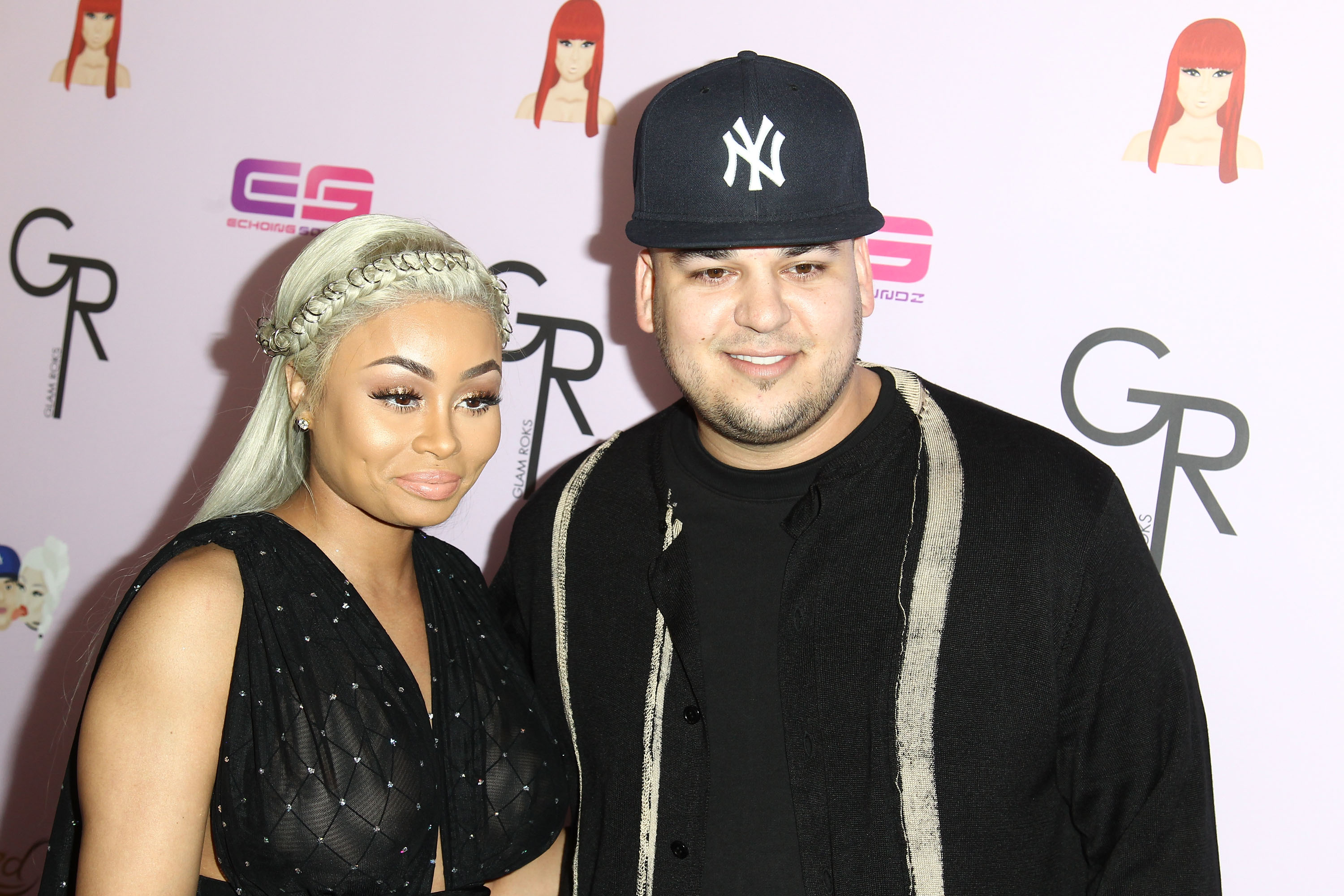 Blac Chyna and Rob Kardashian had a complicated relationship
To say Kardashian and Chyna's relationship was toxic would be an understatement.
The pair began dating in January 2016, and they announced their engagement just three months after that in April 2016. Shortly after Kardashian put a ring on the model's finger, she gave birth to their daughter, Dream Kardashian, in November of 2016.
Though they had multiple disputes during their relationship, Chyna and Kardashian tried their best to make things work for the sake of their daughter. However, their attempts at keeping their romance alive didn't pay off in the long run as the pair called it quits for good in February 2017.
But the toxicity between them didn't stop there.
Following their split, Kardashian and Chyna began expressing their ill-feelings for each other on social media. At one point, the Keeping Up With the Kardashians star posted nude photos of his ex on Instagram without her permission, which resulted in her obtaining a temporary restraining order against him in July 2017.
Rob Kardashian and Blac Chyna have joint custody of their daughter Dream
Because they have a child together, Chyna and Kardashian had been engulfed in an ongoing custody battle over who should have custody of their daughter, Dream.
At first, the exes agreed to "peacefully co-parent" their daughter. They also came to an agreement that Kardashian would pay Chyna $20,000 a month in child support since he was allegedly earning more than the model.
But a year after settling on this agreement, Kardashian reportedly filed documents stating he could no longer afford to pay the hefty sum for child support, due to a drop in income.
"It has been an extraordinarily difficult time for me emotionally and I have no desire to continue participating in the reality show," he said in the documents obtained by E! News. "I would like to maintain my privacy, try to recover from the emotional damage of the past several months, and explore other business ventures."
In March 2019, a private judge granted Kardashian's motion for lower child support payments and helped the reality star and Chyna come to a "final custody agreement." 
"They agreed to split custody 50/50 but it's true that Rob will have Dream more of the time," a source shared, adding, "Rob no longer has to pay Chyna $20,000 a month."
Blac Chyna says raising two kids as a single mom id her 'biggest flex'
After reaching a custody agreement they were both happy with, Kardashian and Chyna maintained a successful co-parenting relationship for some time.
But being on good terms with each other didn't last very long because earlier this year, Kardashian filed a motion to have Chyna stripped of her custody over Dream.
In court documents filed in January 2020, Kardashian requested primary custody of Dream after accusing Chyna of negligent parenting and substance abuse.
When the court denied Kardashian's custody request, Chyna shared an Instagram video of herself dancing with Dream and her son King Cairo along with a powerful message.
"Her morals as well as her principals [sic] shall never be compromised," she captioned the post. "Her dedication and resilience has allowed her to become this highly intelligent, confident, fair, dynamic, ambitious, reliable, self made and assured black queen."
Since then, Chyna and Kardashian have continued to share joint custody of their daughter.
Recently, the model opened up about how she's navigating life as a single mom. While speaking to Swaggy Sie from SiriusXM's Hip Hop Nation, the model revealed that her "biggest flex" is raising her two kids without any financial help from ex Tyga, who fathers her 7-year-old son, or Kardashian.
"Honestly, just taking care of my kids by myself as a single parent with no child support," she said. "I don't get no child support, that's my biggest flex."