The Real Reason Triple-Murderer Chris Watts' Mistress Knew He Was a Liar
Convicted murderer Chris Watts is no good at telling the truth. When the story first broke that his pregnant wife, 34-year-old Shan'ann Watts and the couple's daughters, Bella (4) and Celeste (3), were missing, Chris tearfully pled for the perpetrator to return them safely. He said the incident was, "a nightmare that I just can't wake up from," and further clarified, "I have no inclination of where they're at." At the time, Watts claimed the three had disappeared after failing to return home from a playdate.
But now we know that Chris Watts was lying that day and continued to lie for many days after. One of the first people to fall victim to his claims? His mistress, Nichol Kessinger. In a recent interview with The Denver Post, she explained exactly what she thought of Watts. "He's a liar," she said. "He lied about everything."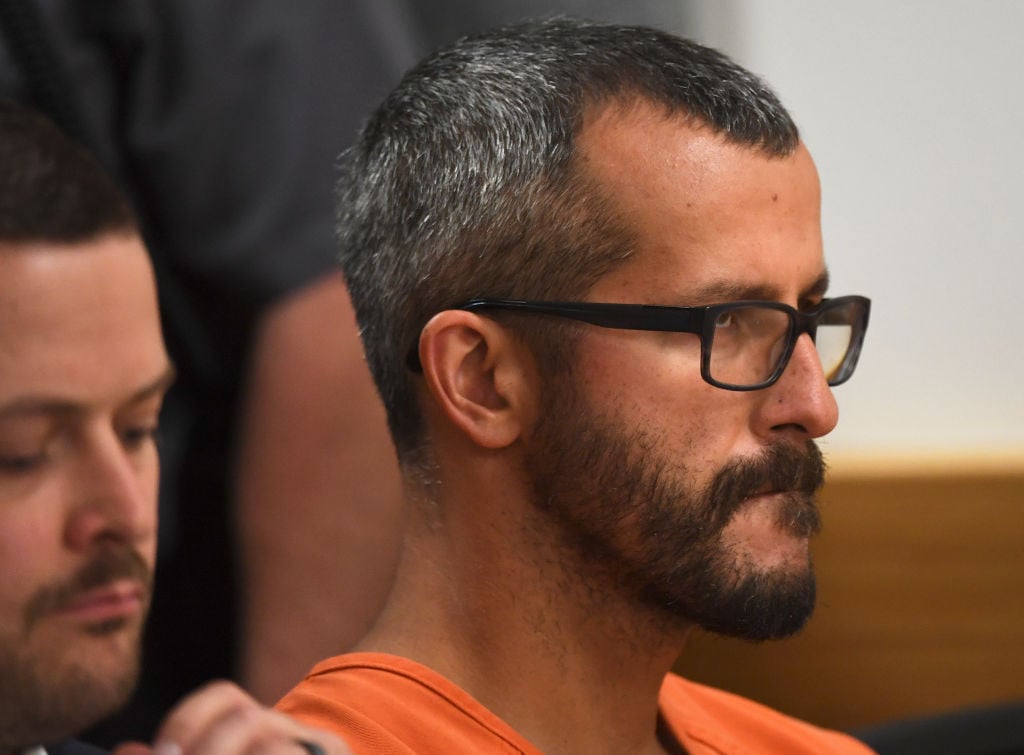 How did Nichol Kessinger meet the murderer?
Nichol Kessinger first met Chris Watts while the two were working in the environmental department at an Anadarko Petroleum contractor. The 32-year-old new hire wasn't wearing a wedding ring when he went to work, and Kessinger remembers thinking he was attractive. "When he spoke to me, he was very softspoken," she said of Watts. "He appeared to be a good listener."
Watts admitted he was married, but said he was in the final stages of getting a divorce. Kessinger believed him. The two began a physical relationship in June, just a matter of months before his wife and children disappeared.
A tragedy changes everything
It's not like Nichol Kessinger and Chris Watts were in love. She says she barely knew him and that their short relationship was absolutely not the reason Watts decided to murder his family. Kessinger found out that her new lover had a pregnant wife at home right after the news broke that they were missing. As she said, "I thought, 'If he was able to lie to me and hide something that big, what else was he lying about?'"
Kessinger immediately began texting Watts to find out more about the disappearance, grilling him for details that might give some clues. She noticed that his answers to simple questions seemed "off." That's when she figured out that she couldn't believe anything he was saying. "It got to a point that he was telling me so many lies that I eventually told him that I did not want to speak to him again until his family was found," she said.
Kessinger admitted to the affair immediately
One reason to believe Kessinger is telling the truth about her involvement? She didn't try to deny or cover up her short affair with Watts. The same day that Watts' family was reported missing, Kessinger called the Weld County Sheriff's Office to report the extent of her involvement with him. She also met with FBI investigators that same day. "I just wanted to help," she explained. "With a pregnant woman and two children missing, I was going to do anything that I could."
Watts gets arrested for the murders
Following the arrest and discovery of the bodies, many other lies Watts told began to unravel. At first, he claimed that he strangled Shan'ann in a "rage" after discovering that she had strangled the couple's daughters. But family members couldn't believe the young mother would do anything to hurt her children.
On November 6, Watts pled guilty to nine charges brought against him to avoid the death penalty. His family still maintains he couldn't have done the crime. But to his short-time mistress Nichol Kessinger, anything seems possible.
One thing everyone agrees on is this: It was an unspeakable tragedy that never should have happened.