The Real Reason Tristan Thompson and Khloé Kardashian Were Quarantined Together
By now, you've probably heard the news that Khloé Kardashian and Tristan Thompson quarantined together amid the coronavirus pandemic; and you're probably wondering what it means. While some may think this suggests the two are back together, that's not exactly the case. Here's the truth about why Thompson and Kardashian were quarantined together.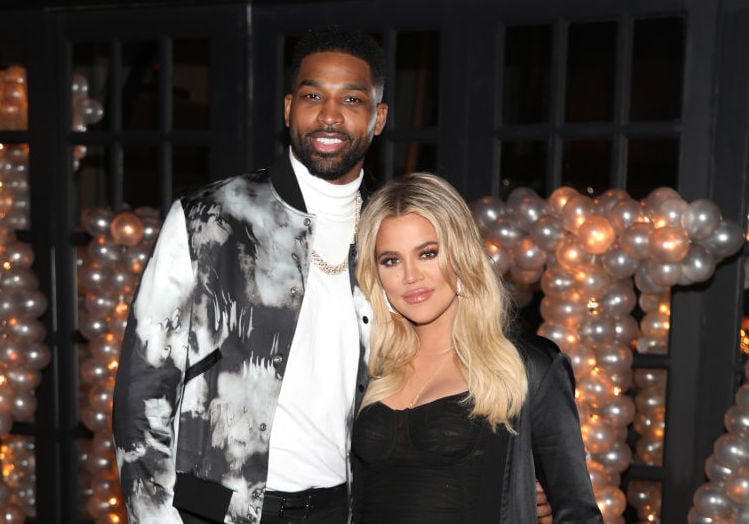 It's all about True Thompson
A source told People on March 22 that the NBA star decided to stay at Kardashian's house so he could spend more time with their daughter, True Thompson, who was born on April 12, 2018.
"Tristan has been around and stayed at Khloe's house for a few days so he could spend time with True," the source said.
The insider stressed that there's nothing more going on between the exes, saying: "Khloe and Tristan are not back together. Again, being the best co-parents is their only priority."
Later, a source told the publication that Thompson was no longer staying at Kardashian's house but had still been visiting to see her and baby True.
Khloé Kardashian and Tristan Thompson are really working on their relationship
The exes dealt with a lot during their nearly three-year relationship, most notably Thompson's cheating scandals.
He was allegedly caught cheating just days before Kardashian gave birth to their daughter and then kissed her friend Jordyn Woods at a party in February 2019, which prompted the reality star to break things off for good. But they've been trying their best to put the past behind them and forge a friendship for the sake of their daughter.
"Khloé doesn't have bad or negative feelings toward Tristan at this point," an insider told Us Weekly in a March 20 report. "Being quarantined has made her have a soft spot for him, and she knows he will always be part of her life in some way because he is True's dad. Khloé has been open and receptive toward Tristan."
The odds of Khloé Kardashian and Tristan Thompson getting back together
Initially, Kardashian seemed to have no interest in getting back with Thompson, who she began dating in mid-2016. An E! News source added in October 2019 that the Good American founder had moved on and put Thompson behind her.
"She doesn't trust Tristan and doesn't want to be hurt again," the insider said in part. "Khloe is fine being single for now and focusing on being a mom to baby True."
But in January, a source told Hollywood Life that the pair had been talking more, noting that it "seems they'd both like to try to make things work."
"Khloé and Tristan are taking things extremely slow and just talking more," the source explained. "They are not at all back together, but are taking small steps to see if they can get there. They are not trying for a baby at all right now. Everything they're doing is at an extremely slow pace. They're talking and communicating a lot more and often. It seems they'd both like to try to make things work."
Who knows what the future holds for these two but for now, it looks like they're just friends.
Read more: All the Ways Tristan Thompson Has Tried to Get Khloé Kardashian Back (and Failed)