The Real Reason Wendy Williams Moved Into a Sober House
When Wendy Williams admitted in March that she had checked into a sober house, fans naturally wondered what prompted her to do so. Was work stressing her out and pushing her toward a potential relapse? Were her health issues taking a toll on her? Did it have anything to do with the rumors about her husband having a child with another woman?
Williams has generally stayed quiet on the subject since her announcement, but she's finally opening up. In an Aug. 26 interview with The New York Times Magazine, the television personality explained why she really moved into a sober house.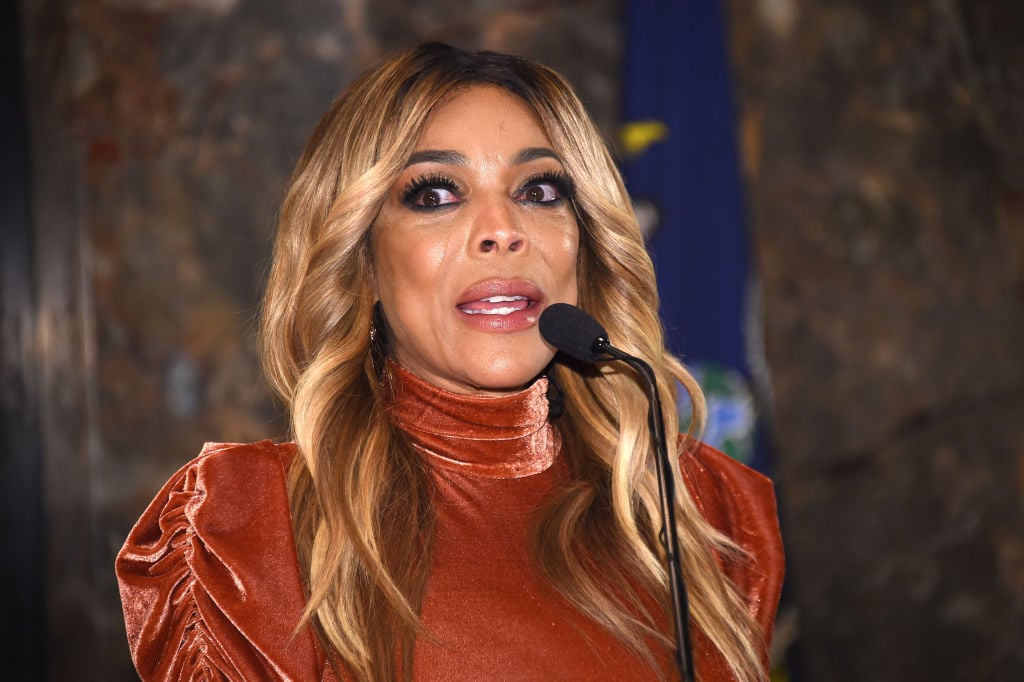 Williams on her decision to move into a sober living facility
Williams told the publication that she decided to check into the facility after learning that her husband, Kevin Hunter, had impregnated the woman he'd allegedly been having an affair with.
"I'd done my detective work. I knew what was about to happen, and I was like, 'Let me go someplace where you're not allowed to have the whole bottle of wine,'" Williams recalled. "When you see your husband's mistress with a burgeoning belly and you're a blabbermouth on TV with a successful show, you know what's about to happen. I needed to go someplace quiet."
She continued, "My husband was about to have a baby, and I knew that I was about to divorce. I knew that there would be headlines [and] I had to process it so that once I came out, I came out on top. I didn't work for three decades to land at the bottom over some [expletive] like this."
She also confirmed in the interview that Hunter fathered a girl.
Williams and Hunter's divorce drama
Amid news that Hunter had welcomed a love child, Williams filed to divorce her husband of more than two decades on April 11.
The announcement came just over a month after the TV star announced that she'd checked into a sober house for unspecified reasons.
"I have been living in a sober house," she said on her show, fighting back tears. "You know, I've had a struggle with cocaine in the past. I never went to a place to get treatment. There are people in your family; it might be you. I want you to know more of the story."
Shortly after the divorce filing, Hunter apologized to his wife in a statement shared with People. "I am not proud of my recent actions and take full accountability and apologize to my wife, my family and her amazing fans," Hunter said. "I am going through a time of self-reflection and am trying to right some wrongs."
But Williams made it clear that a reconciliation would not happen, saying on SiriusXM's Karen Hunter Show, "No! Don't ask [if we're getting back together]. Girl, no."
Williams is staying cordial
Despite their issues, Williams told The New York Times Magazine that she wouldn't bash Hunter publicly. "He will always be my family, because we have a 19-year-old son [Hunter Jr.], and we were together for 25 years and married for 21. But there was no vacillating. I'm out. That's all I can say. People want me to hate and scream and talk. I won't," she said."
"The main reason I won't talk badly about Kevin is that he was my first true love," Williams continued. "I will not have people talk badly. I talk filthy about him, but that is when I get in my apartment and the door is closed and I am talking to myself in the mirror."
Beyond that, Williams is moving on to bigger and better things. She has a new love interest and she's producing her own Lifetime biopic. Clearly, it's only up from here.