The Real Reason You Can't Stream Aaliyah's Music
Musically, Aaliyah was one of a kind. A multitalented performer, she easily shifted between pop, hip hop, and R&B, earning her nicknames such as the "Princess of R&B" and "Queen of Urban Pop."
She released three hugely successful albums during her lifetime: 1994's Age Ain't Nothing but a Number, 1996's One in a Million, and 2001's Aaliyah. But only the former can be found on streaming services. The reason? Find out here.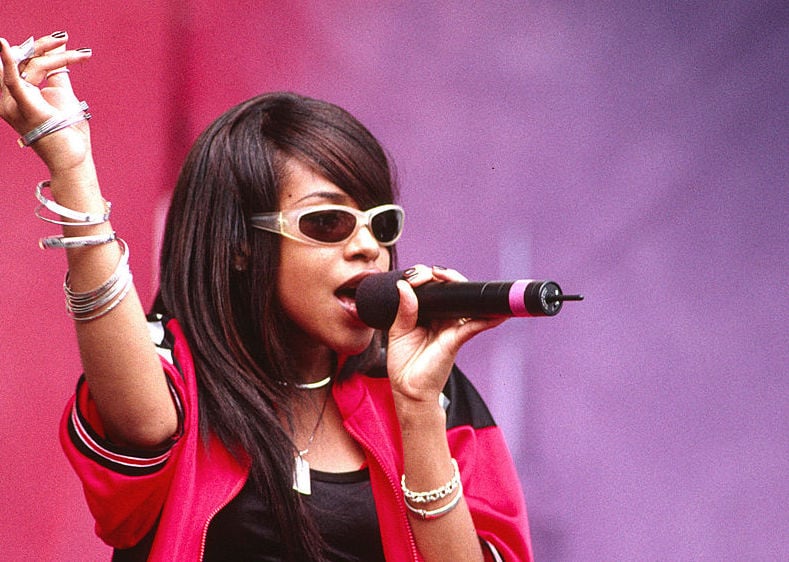 Why Aaliyah's music isn't on streaming services
With the exception of her first album — which was recorded under Jive Records — Aaliyah's music is missing from streaming services. Complex has placed the blame on Aaliyah's uncle Barry Hankerson, who used to run the now-defunct label Blackground Records, under which Aaliyah released her last two albums.
While missing catalogs are usually attributed to things like legal battles or attempts to hold out for better royalty rates, Complex says there "no logic" behind Aaliyah's digital void.
Hankerson himself has yet to address the matter, and it's hard to tell if he ever will, as he has never really done much talking to the press.
Complex adds that Hankerson became even more closed-off following the August 2001 death of his niece, saying he was "devastated" and "never really recovered."
Fans thought they would be able to stream Aaliyah's music in 2020
In 2019, it seemed like fans were finally about to get their hands on Aaliyah's music catalog, which also includes songs like the Grammy-nominated track "Are You That Somebody?"
A Twitter account that purportedly belonged to Hankerson tweeted in August 2019 that Aaliyah's full discography would be available on Jan. 16 to coincide with what would have been her 41st birthday.
"We listened, this is not a drill in honor of the great legacy of #Aaliyah," read the tweet, which also tagged Apple Music, Spotify, TIDAL, and Amazon Prime Music. "1/16/2020″.
But the day came and went without any release. This triggered a firestorm on social media, with many fans blasting the 72-year-old on Twitter. At some point, the account was deleted.
Fans are getting fed up
During the week of March 29, fans even sparked a protest on Twitter for the full release of Aaliyah's music through the hashtag #FreeAaliyahMusic.
"Aaliyah worked too damn hard for her music legacy to not continue the way she would have wanted," read one tweet.
"Her legacy deserves to shine. No doubt she would break records if her music was on streaming platforms," said another.
Other users tweeted out their favorite songs from the two albums — from "One in a Million" and "4 Page Letter" to "Rock the Boat," the video for which she was working on at the time of her death.
"Aaliyah worked her a** off for her fans & the world to enjoy her work … She died working for us so we need to fight for our babygirl. Aaliyah's complete discography needs to be available!!" another message partially read.
"It's been years and we still don't have Aaliyah's music on Streaming Sevices… How long must we keep going on about it before we actually get it #FreeAaliyahMusic" commented another fan.
To make matters worse, Aaliyah isn't the only star whose music has allegedly been tied up by Hankerson.
There are also releases from Timbaland & Magoo, Toni Braxton, Tank, and JoJo that have yet to appear on streaming services, as they were also produced under Blackground Records. It's unclear if those records will ever see the light of day, but we really do hope so.
Read more: New Details Emerge About Jay-Z's Relationship with Aaliyah