'The Real' Reportedly Considering 2 New Co-Hosts, Including a Male, Following Amanda Seales and Tamera Mowry's Exits
With only a few more weeks until The Real returns from its summer hiatus, executives aren't wasting any time trying to finding new replacements for Amanda Seales and Tamera Mowry. So far, details have been pretty limited; but during the week of Aug. 9, a report emerged that two people are in consideration for the job: one male and one female.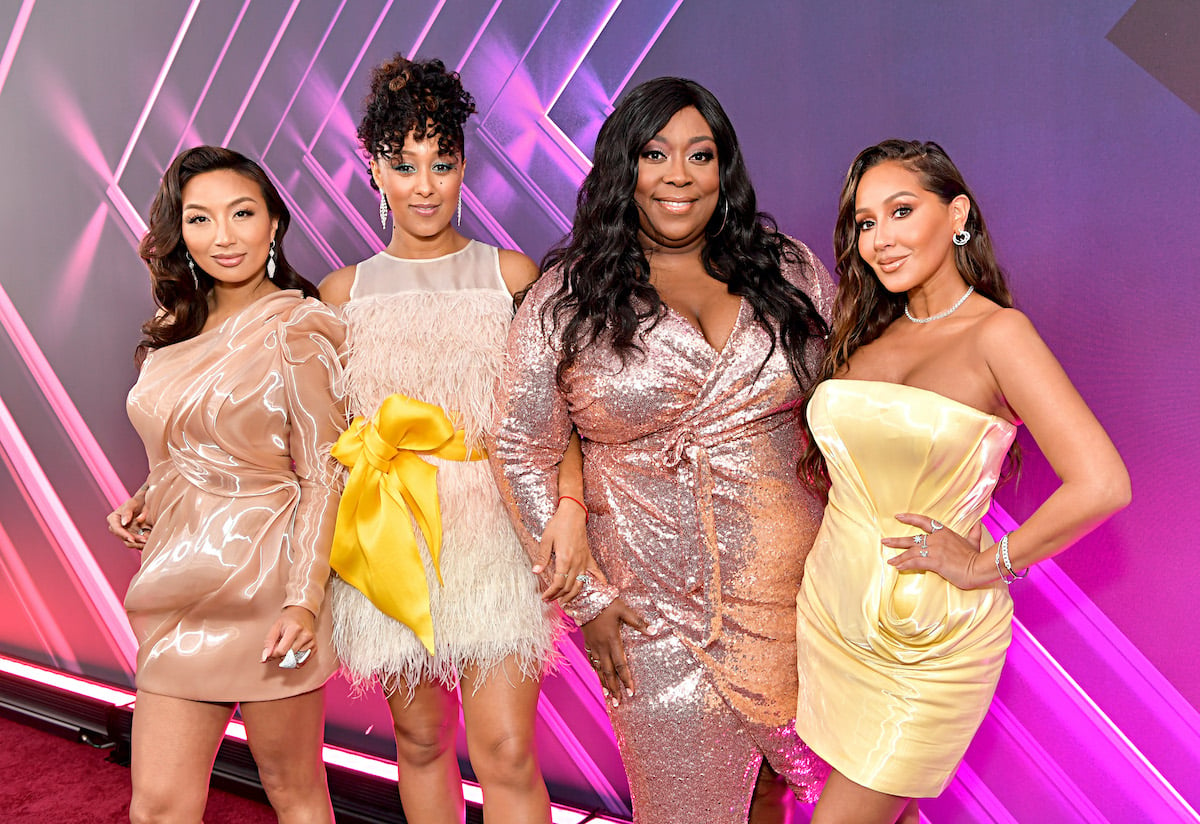 'The Real' lost two co-hosts in about a month
Seales was the first to leave the show, announcing in June that she had opted not to renew her contract due to censorship issues. Seales had served on the panel for just six months after being hired to replace Tamar Braxton, who got fired in 2016 for reasons that are still unclear. Since leaving the show, Seales has shifted her focus to her own projects, including her game show Smart Funny & Black, and social justice initiatives.
Barely a month later, Mowry announced that she had also decided not to return to the show, on which she appeared since its 2013 debut. In a statement posted to Instagram on July 13, she expressed a desire to focus on her family and other career opportunities.
With her and Seales gone, the show is down to just three co-hosts: Adrienne Bailon, Jeannie Mai, and Loni Love, all of whom have appeared on the show since its debut.
Finding replacements on 'The Real' has been a process
In the weeks since Seales and Mowry exited the show, producers have been trying to figure out who to bring in as replacements. While they have remained tight-lipped about the process, an insider told HollywoodLife in a report published on Aug. 10 that they allegedly have a couple of ideas in mind and that one might be male.
"The Real is looking at getting two new co-hosts for the next season," the insider shared. "Pre-production starts next week and they're being very, very tight lipped about who it'll be, but they're looking at a new female and a new male co-host to join the current ladies."
The insider didn't give any clues as to who the potential co-hosts are but noted, "You will definitely see diversity amongst the two new hosts."
If the report is true, it wouldn't be the first time a male has tried to join the show. In 2017, Ray J teased that he was joining The Real as Braxton's replacement.
VH1 News reports that he posted a photo to social media showing him with the co-hosts along with the caption, "Looks like a got a new job!!!" But Love quickly shut that down, saying in an episode: "I talked with the executives and producers and there's no talks of hiring you, Ray J."
Fan ideas for replacements on 'The Real'
Fans have floated several names as potential replacements for Seales and Mowry, including Keke Palmer and Tameka "Tiny" Harris. Unfortunately, the HollywoodLife insider claimed that neither of them is in the running due to other commitments. However, they assured fans that it shouldn't be too long before new co-hosts are announced.
"An announcement is expected very, very soon," the source continued.