'The Real': Tamar Braxton Reacts After Being Accused of Posting Shady Message Following Tamera Mowry-Housley's Exit
Have you heard? There's another shakeup happening at The Real.
Just over a month after Amanda Seales announced her departure, Tamera Mowry-Housley revealed on July 13 that she has also opted not to return to the show.
As the buzz surrounding their exits continues, Tamar Braxton shared a message on Twitter that many people interpreted to be about the show. Here's what the former co-host said and how fans reacted to it.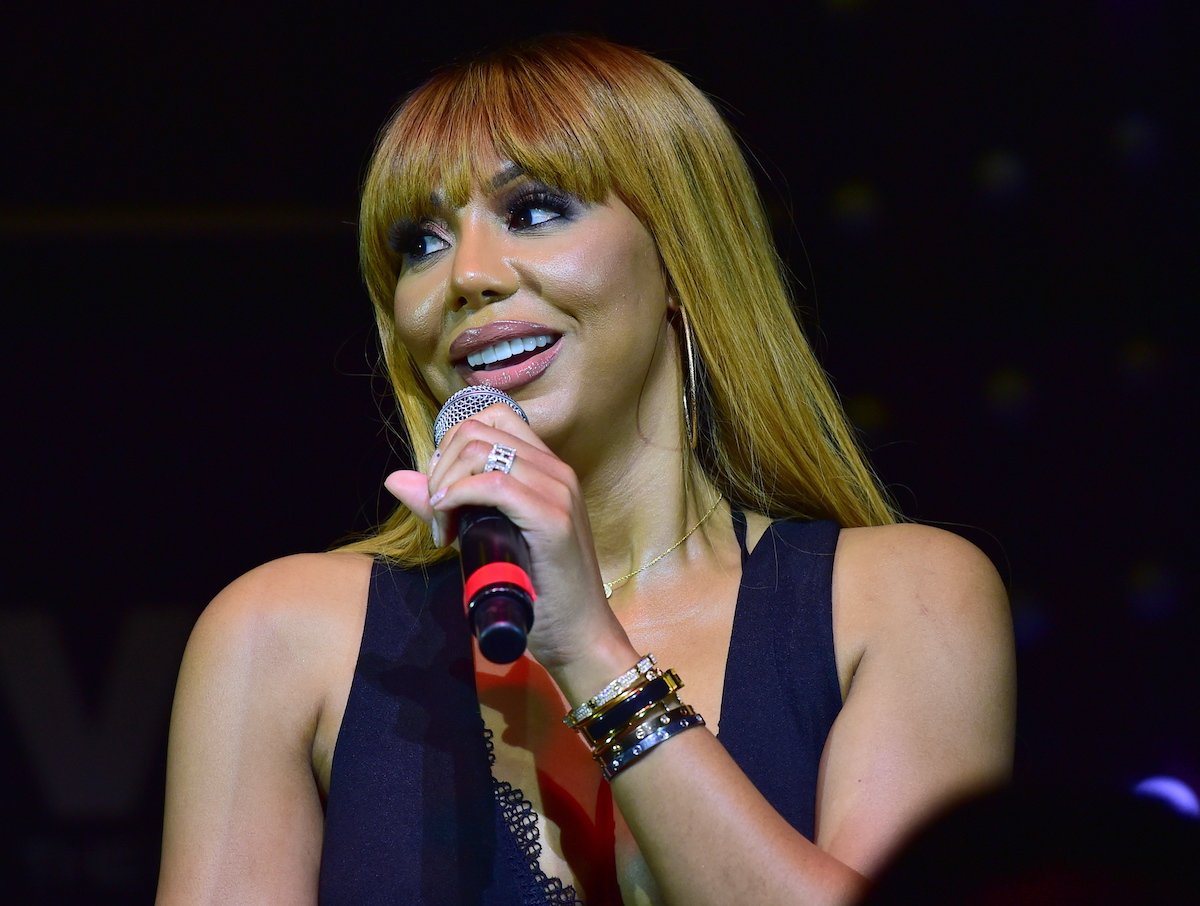 What did Tamar Braxton post?
The tweet in question came on the morning of July 15. Braxton wrote: "I don't know if y'all can feel it or not, but sh*t is about to get really real, REAL soon!!"
Her repetition of and emphasis on "real" led fans to believe that Braxton was referring to the show. As many know, Braxton used to hold a seat on the program, appearing alongside Adrienne Bailon, Jeannie Mai, Loni Love, and Mowry-Housley when it debuted in 2013. However, she was fired in 2016 for reasons that are still unclear. While some reports say she didn't fare well with viewers, others allege that Love got Braxton fired (which she categorically denies.)
Twitter reactions to Tamar Braxton's post
In the comment section of the tweet, fans accused Braxton of being shady and jabbing at her old show. One fan wrote, "I caught the shade sis. The real ain't real anymore. All the real ones gone! Rename the show to 'THE FAKE,'" while another argued, "[Girl] that show the REAL ain't right!! People don't just leave the TV show making good money and exposure like that … you about [to] be exposed."
Others, however, speculated that Braxton was teasing her return to the Emmy-winning program. "The real need to bring u back with the biggest coin on the panel!" another fan added.
Tamar Braxton's response to the speculation
As the conversation grew, Braxton hopped online and shut down the claims. "Ain't nobody talking about that show y'all…..i told y'all ain't no more petty sh*t here," she wrote in a follow-up tweet, referencing a March 24 tweet where she said she'd decided to move on from the drama.
"I feel that its the time to get along with everyone," she wrote at the time. "I don't even have a feeling about people who wronged me in the past. I'm at the point in my life that if that's your energy that's on you. NOTHING or NO ONE is going to Dim the light that's over me. That is mine." Explaining her newfound positivity in an interview later in the month, Braxton said she'd found Jesus.
Her co-hosts seemingly have also moved on from the drama. They even gave Braxton a shout-out in February when they celebrated their 1000th episode, with Love saying they still considered her a "sister."
Read more: The Touching Reason Tamera Mowry-Housley Is Leaving the Show