'The Real:' Tamera Mowry-Housely Clears up Why She Left the Show
Fans of The Real were heartbroken to learn that Tamera Mowry-Housely would not be returning next season. The famous Mowry twin has been with the show since its 2013. She announced that she's leaving to focus on her family and other career opportunities. But some fans don't believer her, especially after rumors surrounding a pay cut were reported. Mowry-Housely recently put all rumors regarding her exit to rest.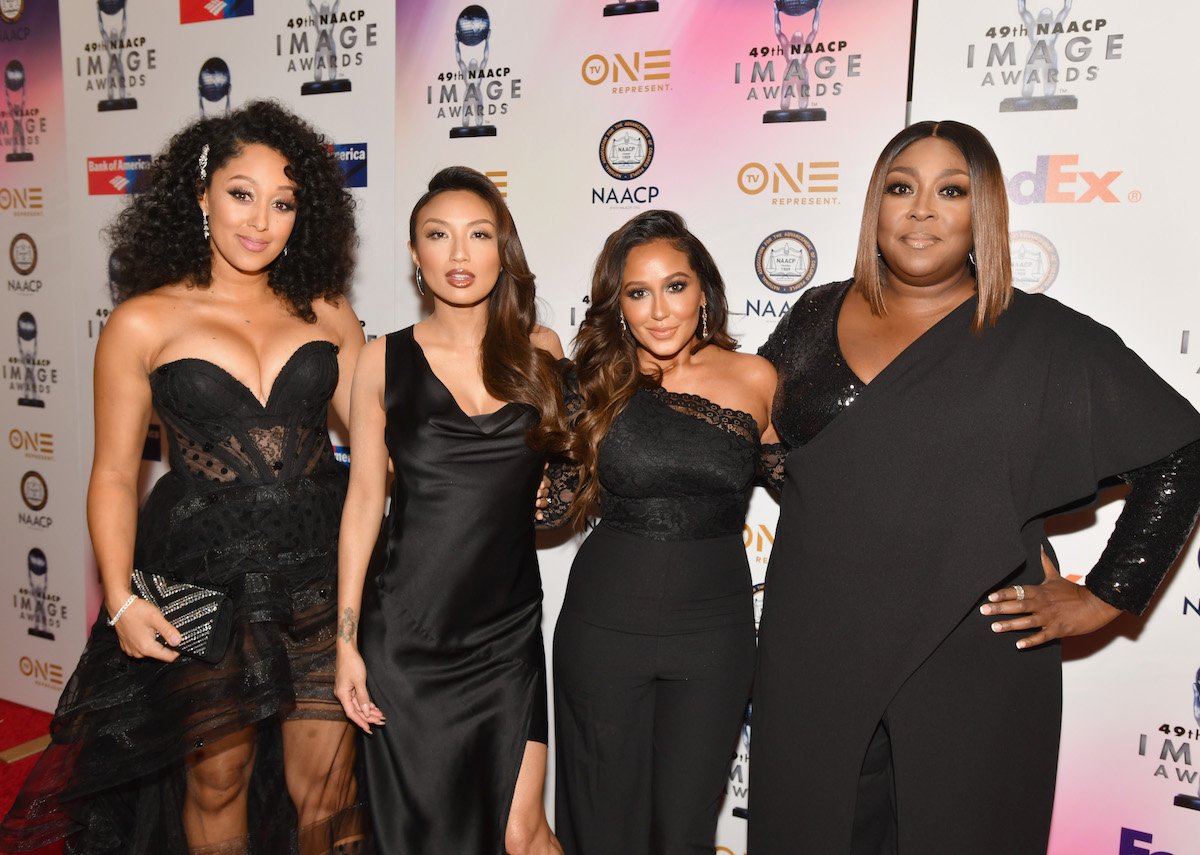 Tamera Mowry-Housely announces departure from 'The Real'
Mowry-Housely shocked her Instagram followers when she announced that she was leaving The Real after seven years. The former Sister, Sister star explained that she was taking the time off to spend with her family and focus on other opportunities. 
"I'm so proud of what all the ladies and I have accomplished there, including two well-deserved NAACP Image Awards and a Daytime Emmy," she wrote in part. "However, all good things must come to an end, and it's with a bittersweet smile that I announce that I am moving on from The Real. 
Related: 'The Real': Fans Question What's Going on After It Loses 2 Co-Hosts in 1 Month
Housely's departure comes just two months after Amanda Seales quit, with Seales citing lack of diversity among the show executives and censorship as contributing factors.
Reports surface that Tamera Mowry-Housley left 'The Real' over a salary cut
Fans questioned why Mowry-Housely would leave a show she helped start so suddenly. Media Takeout reported that a source close to the show revealed that Mowry-Housley left The Real after her salary was cut by 75%.
According to the media outlet, Mowry-Housley ranked in an estimated $3 million per season, making her the highest-paid on the show out of her co-hosts. The site also alleged that the source revealed Mowry-Housely's large salary caused conflict among her colleagues.
Tamera Mowry-Housely explains she's leaving 'The Real' for her family and new acting roles
Mowry-Housley told fans during an Instagram live session that rumors she quit the daytime talk show because of a salary cut were false. Madame Noire reports that she elaborated on what other projects she's taking on in her absence from The Real.
"I'm going to say this once. I've explained it. I've been on "The Real" for six/seven years. I'm just ready to just try new opportunities and spend more time with my family, that's it. I am doing a Hallmark film. There's new opportunities kind of just popping up out of nowhere and I'm just grateful, grateful, grateful," she said.
Mowry-Housely also put rumors to rest that there's beef with her and the other co-hosts.
"Everyone's good. Everyone's on good terms. Life is the best that it can be right now," she said.
Mowry-Housely is married to former FOX News anchor, Adam Housely. The couple shares two children, seven-year-old Aden and five-year-old Ariah. The Housely's have a popular YouTube channel, The Housely Life, that gives fans a behind the scenes look into their marriage and family life. The channel also showcases the Housely's various businesses, including their Napa winery.
The Real is returning for a sixth season this fall. It's unclear if the show will move forward with three hosts or if they intend to replace Mowry-Housely and Seales.