'The Real': Tamera Mowry-Housley Gives an Update on the Status of Her Relationship With the Co-Hosts After Leaving the Show
Tamera Mowry-Housley is opening up about 'The Real' four months after stepping away from the show.
It's been a few months since Tamera Mowry-Housley left The Real. The Sister, Sister alum announced in the summer of 2020 that she was leaving the show to focus on other things after seven years on the panel. But even though she's no longer around, she said in a new interview that she still has a tight relationship with her former The Real co-hosts, Adrienne Bailon, Loni Love, and Jeannie Mai.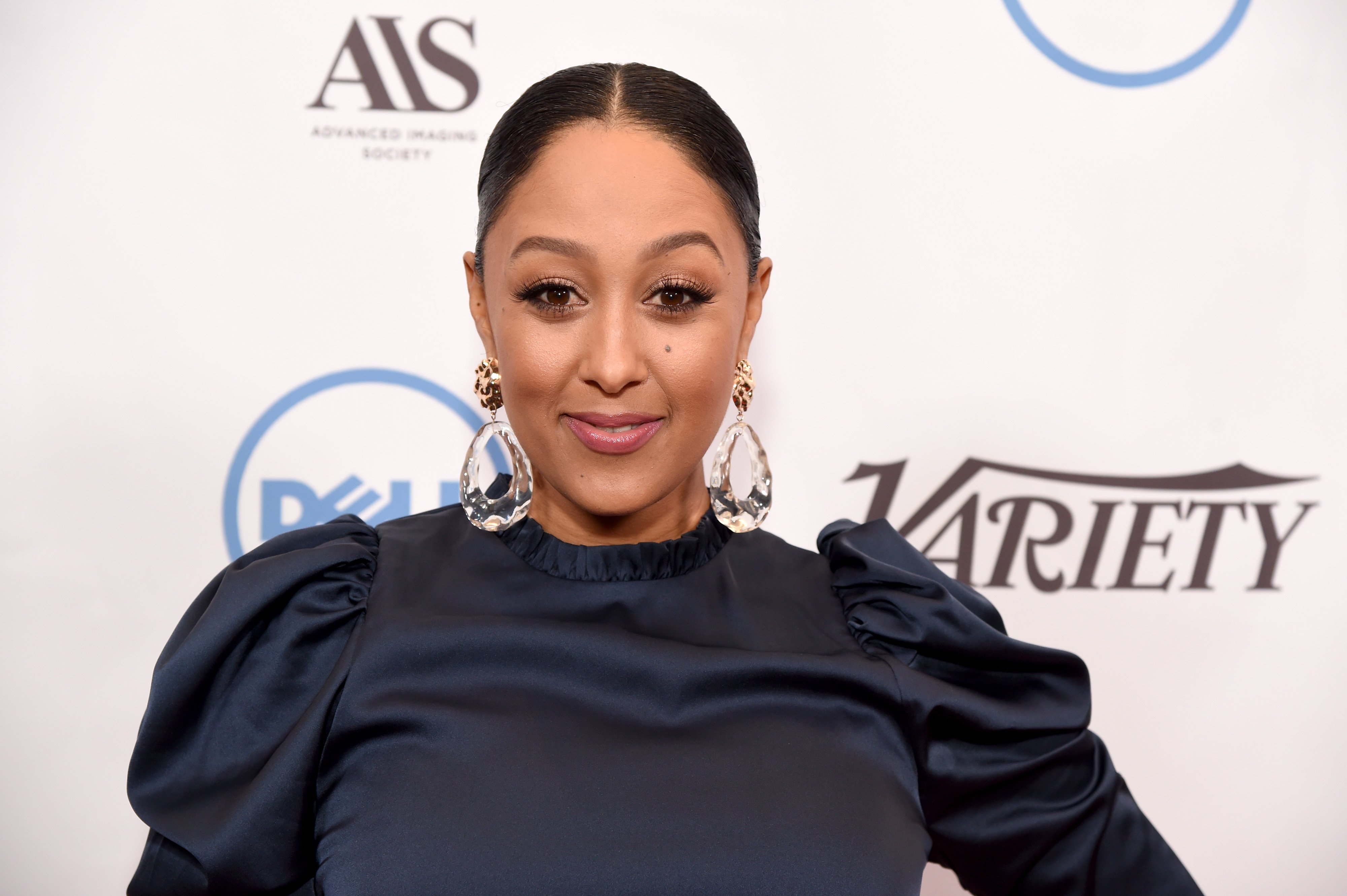 A quick look back at Tamera Mowry-Housley's departure from 'The Real'
Mowry-Housley announced her exit in July — weeks after multi-hyphenate Amanda Seales revealed she would be leaving the show after just six months. The actor announced the news in a statement on Instagram, citing a desire to begin "spending more time with my family, pursuing amazing new opportunities, and embarking on the next chapter of my life."
Refuting rumors that a pay cut fueled her exit, Mowry-Housley clarified her reason for leaving. "I've been on "The Real" for six/seven years," she said during an Instagram Live session via Madame Noire. "I'm just ready to just try new opportunities and spend more time with my family, that's it. I am doing a Hallmark film. There's new opportunities kind of just popping up out of nowhere and I'm just grateful, grateful, grateful."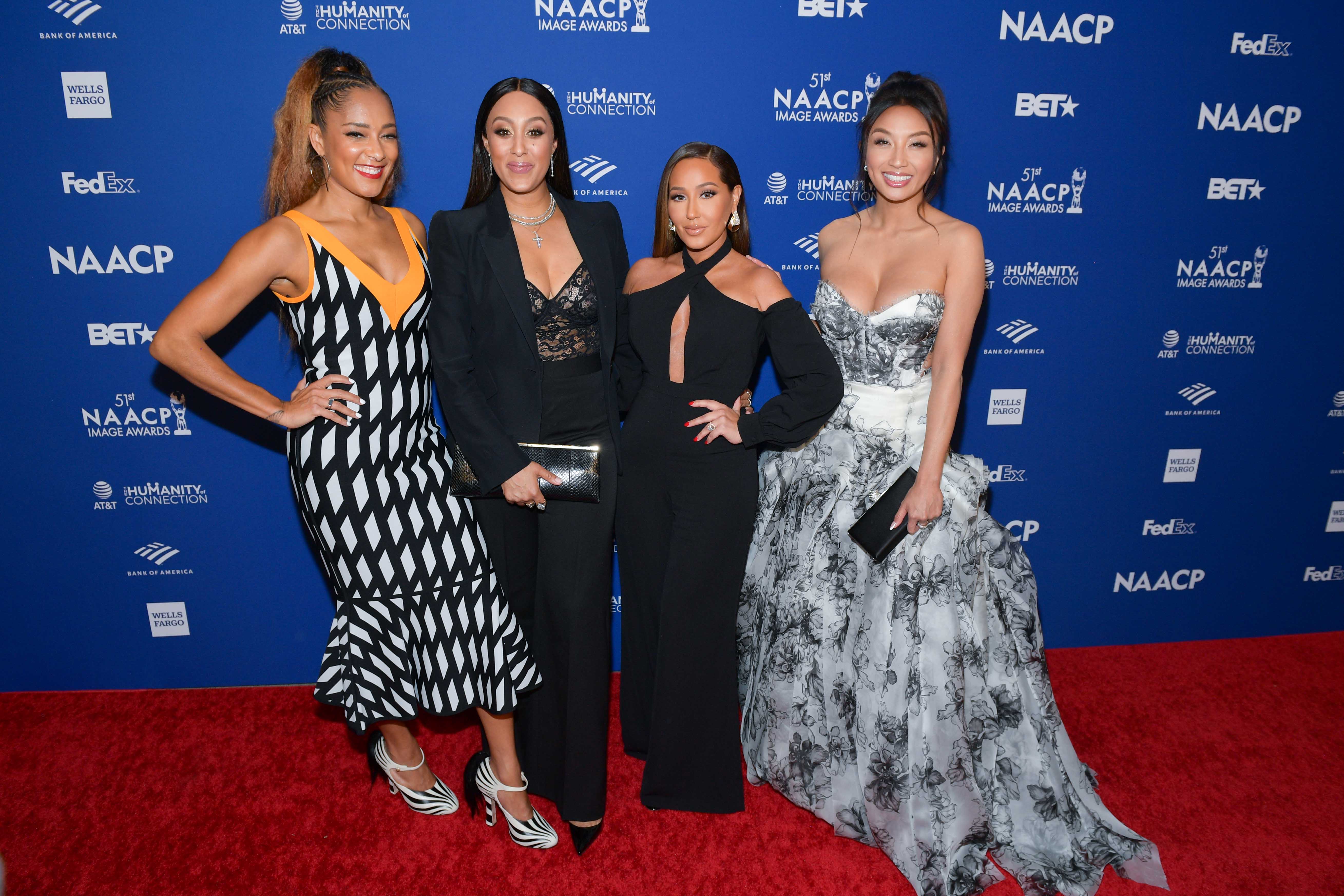 Although she's no longer around, Tamera Mowry-Housley's relationship with her former co-hosts has not wavered
Mowry-Housley opened up about her relationship with her former co-hosts in an Entertainment Tonight interview published on Oct. 10.
"The girls will always be a part of my family," she told host Deidre Behar. "I may not be physically in front of the camera, [but] we will be a family forever. It's weird to say, but I feel like I'm still there…I still talk to the girls. I support the girls still, individually. I do it individually because they're all doing their own thing."
She continued: "Jeannie is really busy right now with Dancing With the Stars. I told her I saw her, and I know Adrienne is doing a show on Fox right now. Loni, we talk. She just texted me and was like, 'How are you doing in quarantine?'"
Mowry-Housley also had good things to say about Garcelle Beauvais, who was tapped to replace the actor after her exit. "Garcelle I've known for years. She is amazing! She's beautiful, she's lovely and she has twins so we have talked," Mowry-Housley said. "I've known her throughout my life. We were on The WB together and she's always been fantastic. I support them. They support me! That's what's awesome, they support me!"
For her part, Tamera Mowry-Housley has also been keeping busy
As far as her own life goes, Mowry-Housley told Behar she's had a full schedule in the months since leaving The Real. "I am so busy!" she began. "I am a working mom, and I'm actually producing the show, the movie that I'm doing right now. I'm in the midst of casting, and my kids go to school virtually."
Plus, she and her husband, former Fox News journalist Adam Housley, have been running his family's winery. "My husband has had the winery for years with his family, but we are now in control over it," the former TV host continued. "It is seriously a dream. I go to work and I feel like I have found my retirement job."
But while she may be at a new point in her life, Mowry-Housley said she will always have a special place in her heart for The Real. "You just have your different chapters," she added.