'The Real': The Hosts Address Amanda Seales's Departure After She Left Due to Censorship Concerns
Here's what the co-hosts had to say about Amanda Seales's departure.
The Real returned on Monday, Sept. 21 with new episodes and a new co-host. The program famously switched up its panel over the summer of 2020 and brought on TV star Garcelle Beauvais as a new co-host. Addressing the changes, the panelists made it clear that they had no hard feelings against former co-host Amanda Seales and wished her well on future endeavors.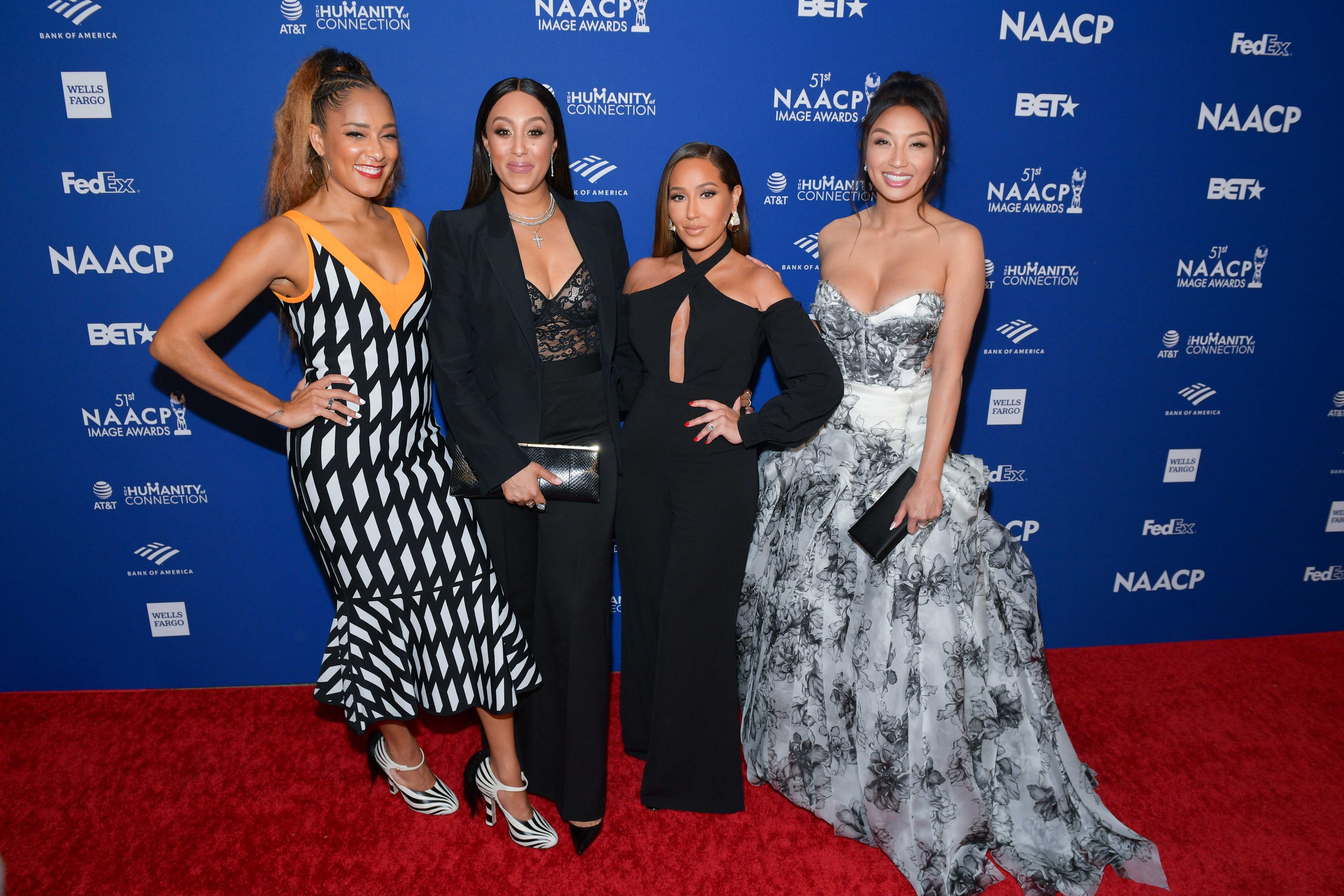 Amanda Seales left 'The Real' in June
Seales said she'd decided not to renew her contract over censorship issues after being hired six months earlier to replace Tamar Braxton, who was fired in 2016.
"I didn't renew it because it doesn't feel good to my soul to be at a place where I cannot speak to my people the way they need to be spoken to. And where the people who are speaking to me in disparaging ways are not being handled," she explained in an Instagram Live chat with Power actor Brandon Victor Dixon.
She continued, "I'm not in a space where I can, as a full black woman, have my voice and my co-workers also have their voices and where the people at the top are not respecting the necessity for black voices to be at the top too.
"So you reach a point — like, even when it just comes to Hollywood, in general, you've seen me transform into a way that I just can't function in this place the same way. I can't," she added.
Two months after the news, the show announced that Beauvais would be stepping in to replace Seales and Tamera Mowry-Housley, who revealed in July that she also would not be returning to the program.
What the hosts of 'The Real' said about Amanda Seales's exit
Co-hosts Loni Love, Adrienne Bailon, Jeannie Mai, and Beauvais addressed Seales's exit in the opening remarks, expressing their support for her decision and wishing her good luck moving forward (via E! News).
We had our girl Amanda Seales join us for a short time and we wish Amanda the very best in her future endeavors as well. Here at The Real, we're women who choose to work together. Our show is still the only panel on television with all women of color and at this time in our country, we need as many diverse voices as possible on the air and making decisions behind the scenes like our show has always done. So in so many ways, this is a new chapter for The Real and we're excited about it.

Loni Love's statement on the Sept. 21 episode of the show
It doesn't appear that Seales has addressed the comments, but she previously said she was on good terms with the co-hosts and clarified that her true issues were with the show's leadership.
To watch The Real, check your local listings for show times.