'The Real World' Co-Creator Johnathan Murray Says Norman Korpi Was Ahead of His Time
During a surprise appearance on The Real World Homecoming: New York, co-creator Johnathan Murray tells Norman Korpi he was ahead of his time on the show.
Korpi was referred to as bisexual on the show when in reality he was gay. He shared how much he struggled with being labeled after the series ended and Murray felt that Korpi was definitely a pioneer in the reality space. "What I was going to say, as a gay man, Norm I actually think you were ahead of your time," Murray said during the finale episode.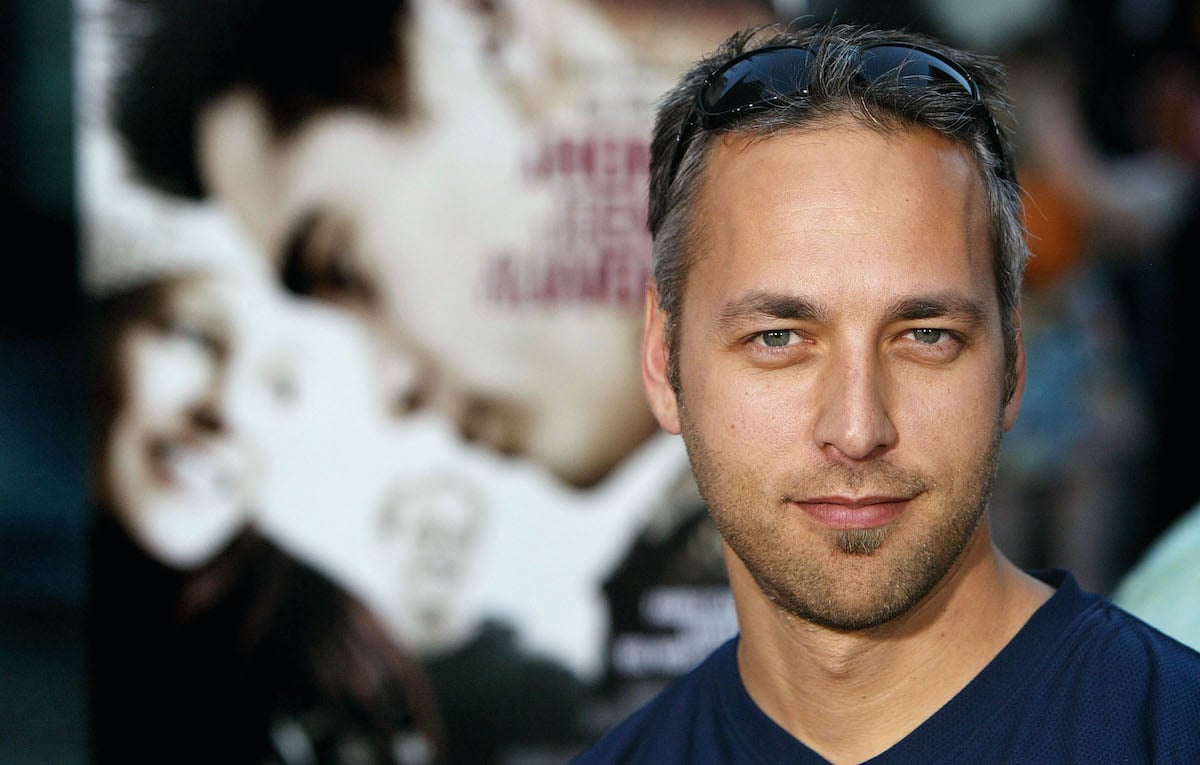 Why does Johnathan Murray consider Norman Korpi to be a groundbreaking figure?
"Because if you talk to young people today, they're not about labels," Murray continued. "They're about being who you are. And so I think you are a leader in that."
"I have to say that back in the day, we were casting in Europe and Prague," showrunner George Verschoor added. "And I was casting for the London season. And a kid came in who was 16. Just this young kid. He walked into the casting room and I said what are you doing here. He said I wanted to thank you."
"He was a young, gay man … and I just wanted to thank you and the team at MTV. And Norm, he referenced you, Norm. He referenced you and Pedro [Zamora]. He said you've given me the courage to lead a life I wanna live. So you guys gotta know, this had an impact on people," Verschoor added.
Korpi opened up about what he dealt with after the show aired. "I was going to go back and went over the friends that liked me in third grade, that went to, you know, my church things, we'd go to Cedar Point together," he shared with the cast in an earlier episode. "Those people left me."
Pedro Zamora was another 'Real World' icon
Zamora was a cast member on the San Francisco season, which was the third season of the series. Airing in 1994, Zamora was the first openly gay man living with HIV on reality television. He dealt with the usual roommate drama and conflict but Zamora also openly discussed what it was like to live with HIV.
Viewers were gripped by Zamora's story and he died only hours after the season finale aired on MTV. Murray said having Zamora had on the show was his proudest moment as a producer.
"It would have to be our inclusion of Pedro Zamora, a gay, HIV-positive kid who had emigrated from Cuba, in our third season of The Real World," he told The Hollywood Reporter in 2012. "It did one of those things that you rarely get to do. We got to deliver to our viewers entertaining television but also television that would actually change their lives."
"There were so many people who were affected by getting to know Pedro in a way that reality TV allows you to do," he continued. "It's so intimate when those cameras are there 24/7, and when he finally passed away, they felt like they had known someone who had AIDS. As a gay man and someone who has lost friends to AIDS, I'm particularly proud of putting him on the show."