'The Real World Homecoming: Los Angeles': Beth Stolarczyk Reveals Why Jon Brennan Refused to Officiate Her Wedding
Beth Stolarczyk revealed on MTV's The Real World Homecoming: Los Angeles that close friend Jon Brennan not only refused to officiate her wedding, but he also did not attend.
She opened up about her feelings of frustration when the group reminisced about Irene Berrera-Kearns' wedding in 1993, but also as they prepared to celebrate Berrera-Kearns' vow renewal. Earlier in the episode, Berrera-Kearns shared that she had been married before she joined the cast. She married on the show but later divorced her husband Tim Kearns. Before Brennan performed the vow renewal for Berrera-Kearns to new husband Phil, Stolarczyk had a bone to pick with Brennan.
Why didn't Jon Brennan offiate Beth Stolarczyk's wedding?
While on a yacht vacation, the group gathered for a walk down memory lane via an MTV video. They watched as Berrera-Kearns married in 1993 and then talked about the vow renewal today.
"Jon didn't come to my wedding, so that made me sad," Stolarczyk said to the group. "Well, he was supposed to marry us."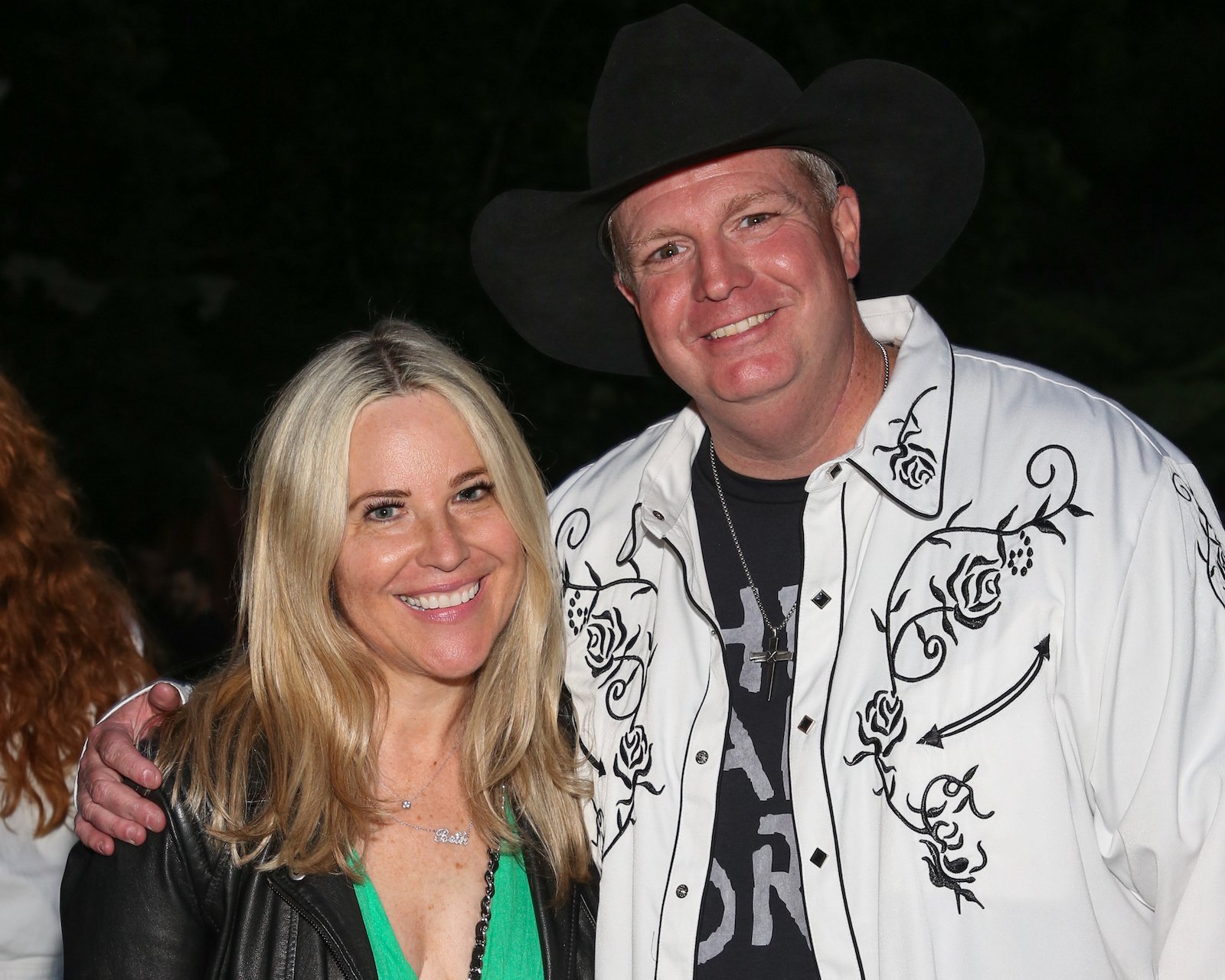 Brennan said he had a reason for not being the wedding officiate. "Well, a couple of reasons," Brennan said. "One, at that point I'd never done one. And also my mentor at the time, who was my pastor, I said, 'Hey, my friend wants me to perform her wedding.' And he said, 'Well, which friend? Who is it?' And I said, 'Well, she lives in California, and I was on the show with her.' He said, 'Oh, OK, well, do you know her husband?' I said, 'No, I've never met her husband or her fiance.' He said. 'So I would encourage you to probably not do that. You've never met her husband, so you don't know if that's going to be a union that, you know, is ordained by God or not.'"
Beth Stolarczyk shades Irene Berrera-Kearns for being married 4 times
While Brennan explained himself, Stolarczyk couldn't seem to help but throw shade at Berrera-Kearns. "I mean, I've been married once in my life," she said. "It's OK for you to marry Irene, who's been married four times, but it's not OK to marry me."
Berrera-Kearns was not amused. "You know what? If you had a problem with it, maybe you should have taken him to the side. So what if I'm married four times? I don't think she should compare me to her. She should just be happy for me."
Brennan reminded Stolarczyk it shouldn't matter. But she replied, "It's just confusing to me. I don't understand why you can do it for her and not for me."
Jon Brennan not only didn't officiate her wedding, he didn't even attend the nuptials
Some of the Real World cast seemed to be annoyed that Stolarczyk brought up herself when it was Berrera-Kearns' day. Brennan reminded her: "I didn't officiate her ceremony. She's married. This is a celebration of that today."
"It makes me feel sad," she said in a confessional. "You know, I'm hurt because I just don't understand why it would be OK for him to officiate for Irene, who's been married multiple times. But then to like, kind of judge me when I'm getting married and like, I'm still married and I've only been married one time."
"It hurt my feelings that not only did you not marry us you didn't show up," she said to him.
"You know, a lot of times you don't want to say, 'Hey, I don't have the money for this' because pride sets in," Brennan admitted. He added in a confessional, "I'm having to explain myself. I was unable to come for a variety of reasons. One doesn't have to do with the other. Let's celebrate Irene and Phil today, and I'm sorry that I didn't come to your wedding, but I think it's time to build a bridge and get over."
RELATED: 'The Real World': Norman Korpi Reveals He Slept in David Bowie's Bed