'The Real World Homecoming: Los Angeles': Why Didn't Aaron Behle and Dominic Griffin Return for the Reunion?
Dominic Griffin and Aaron Behle didn't return for MTV's The Real World Homecoming: Los Angeles simply because they did not feel comfortable taking part in the reunion.
A few returning cast members shared that Behle and Griffin decided to sit out the second reunion show of the MTV series, sharing that they were uneasy with returning to the show.
Who was in touch with Dominic from 'The Real World: Los Angeles'?
Beth Stolarczyk, Jon Brennan, Irene Berrera-Kearns, and Tami Roman were the first to arrive at the house. They hoped to see Griffin walk through the door. "I think that if you were interviewing Dominic, Dominic would say, 'Beth, she's super cool,'" Stolarczyk said with a laugh in a confessional.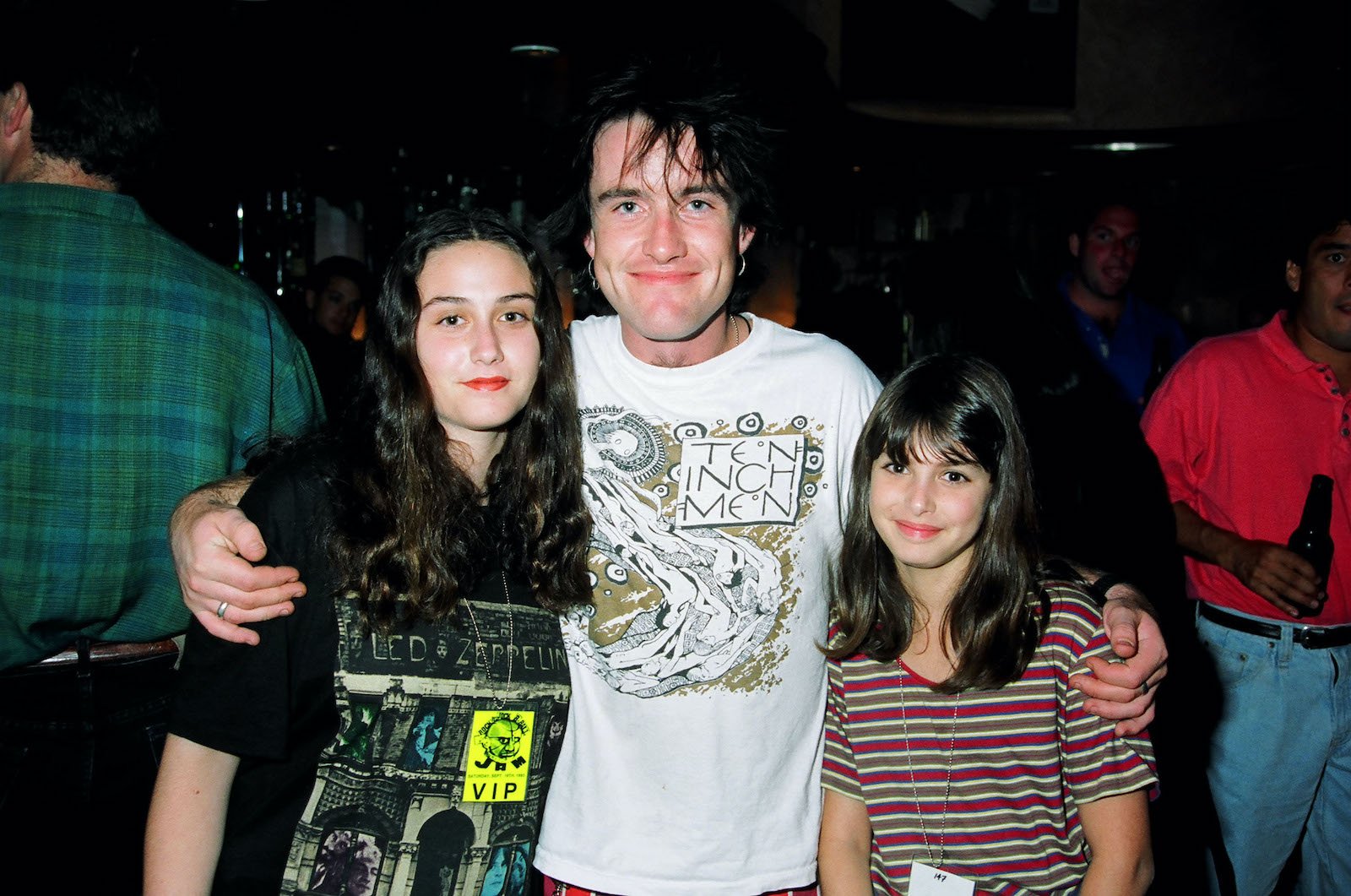 "After the show ended, we weren't really friends," Stolarczyk shares with the rest of the group. "And then like five years ago I got to reconnect with him when Jon came to town."
"Since then we've kept in touch and he said he just didn't feel comfortable coming back," she shared. Griffin was a film and entertainment writer when he was on the show. He was also a musician and was known for his signature spikey black hair. Since leaving the show, Griffin has had a few music credits to his name.
What did Aaron Behle say about returning to 'The Real World'?
The cast then wonders if Behle will return. "He was so cute to me," Roman recalled. When he was on the show, Behle was finishing college and hoped to become a certified accountant when he graduated. He also brought a conservative perspective to the house.
"I've talked to Aaron one time in 29 years about a month ago," Brennan said. "Trying to see if he was coming. And he said there was no way."
"The Real World experience was different for all of us," Brennan said in a confessional. "For me, it was a very, very positive one. But not everybody felt that way. Having been on a reality show, wasn't something they wanted to be known for or revisit. When a grown adult says hey I don't wanna do this, I hope it goes well for you. You have to respect that."
Could the first 'Homecoming' have given Dominic and Aaron pause?
While Behle and Griffin may have simply bowed out because they weren't into it, they may have also viewed the disaster that occurred during the first Real World Homecoming season. Along with the entire cast, Rebecca Blasband from The Real World: New York City returned for the first Homecoming reunion. The reunion was going well until the cast revisited old points of tension.
The conversation about race resurfaced thanks to a video that production shared with the group. And while the conversation started out on a positive note, it quickly went downhill, putting Blasband on the defense. By the end of the conversation, she had packed her suitcase and stormed out of the loft. She later said she felt duped by producers and felt like she was set up.
"So I went and met with Becky this morning," Julie Gentry told the rest of the cast in a Homecoming episode. "She said a lot. And I want to convey it correctly. She thought this was gonna be a little bit like more of a Big Chill kind of vibe of us just hanging out. We could discuss issues but we weren't gonna revisit the volume that maybe we had in the past."
"So when it didn't happen that way, she was very caught off guard," Gentry added. "And so she didn't like how that went. She felt like she had a really good time with everybody. Up to that point."
So did Behle and Griffin view the first Homecoming and bow out after seeing Blasband? So far, their former housemates can only share they weren't comfortable with returning.
The Real World Homecoming: Los Angeles Premieres Wednesday, November 24th on Paramount+