'The Real World Homecoming: New York': Becky Blasband Says Cast Members Didn't Have the 'Strength' to Quit With Her
The Real World Homecoming: New York star Becky Blasband left the loft following three episodes due to a racially charged conversation with Kevin Powell. In a statement, the singer-songwriter noted she felt for her castmates because they didn't have the "strength" to walk out with her.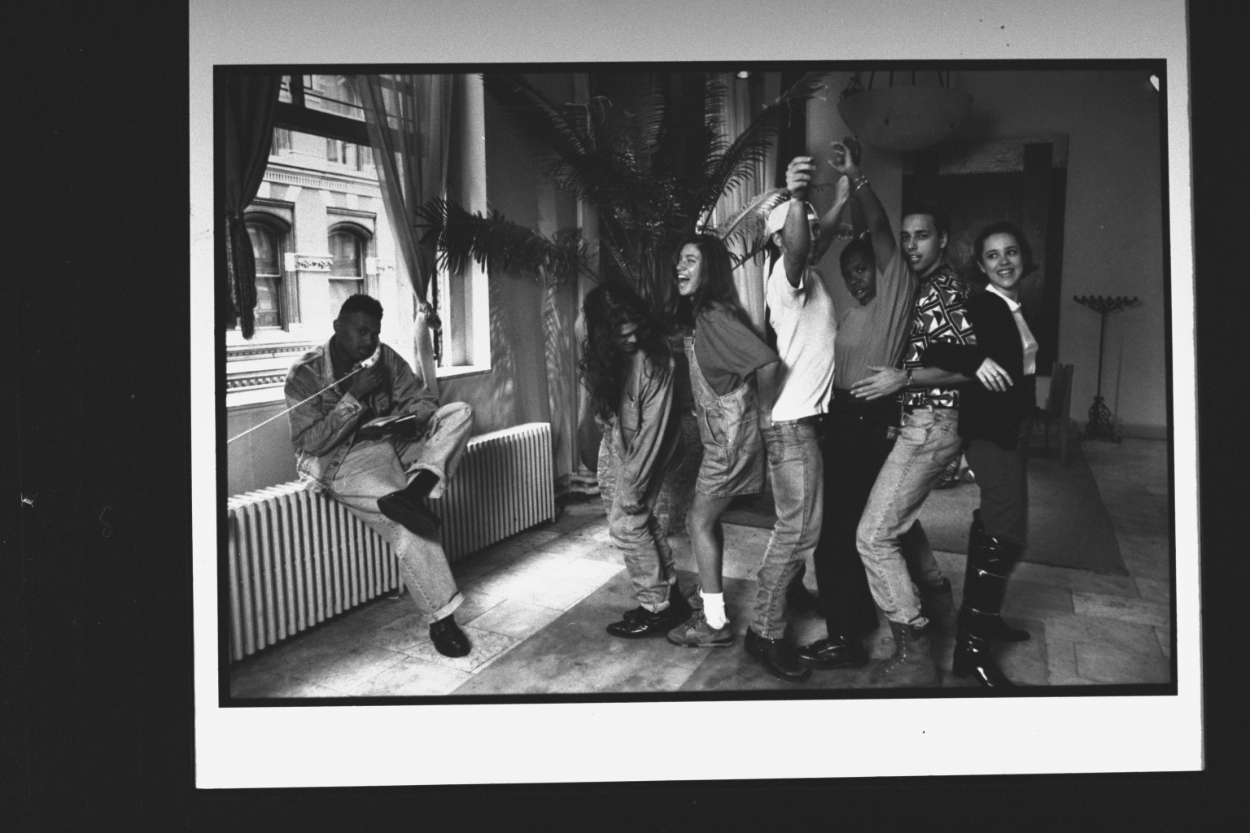 Becky Blasband and Kevin Powell discuss 1992 race conversation
The Real World Homecoming: New York cast members watched a flashback from their original season, featuring Becky Blasband and Kevin Powell getting into a heated discussion about race.
In the clip, Blasband explained why she considered America a great country and described it as a melting pot. On the other hand, Powell disagreed with her depiction as his experiences as a Black man varied from hers.
The two continued to argue, escalating to Powell calling the singer-songwriter a "b***h" and a racist. After they watched the clip, the New-Jersey based journalist talked about his experiences following his time on the show due to that argument.
While he clarified his original stance, Powell apologized to his castmate for calling her a derogatory term. Blasband also apologized but continued to insist she wasn't a racist. When Powell tried to explain why her comments might come across as privileged, she refused to listen and repeatedly interrupted him.
Blasband says she felt 'used' and left following the discussion
The next episode picked up with the same conversation, and the author attempted to point out why her statement about him getting emotional "feeds into white supremacy."
However, Blasband became defensive and said she didn't want to make the conversation "political" by speaking about race. Additionally, the singer-songwriter noted she'd educated herself by taking African dance classes.
Again, Powell tried to explain her "privilege," but she didn't understand. Therefore, Julie Gentry, who previously made ignorant comments during their original season, clarified how she has learned and now committed to being "anti-racist.
Blasband still argued back and refused to listen to Powell, causing her closest friend in the house, Norman Korpi, to tell her to "shut up." Following their conversation, the singer-songwriter spoke with Gentry and explained she felt "attacked" and "used" by their castmates.
She later reiterated the same point to producers, telling them she felt set up to "make a political statement." 
Blasband thinks cast members didn't have the 'strength' to leave with her
As a result, Blasband chose to leave the loft. She packed her bags without telling her castmates and refused to talk about the situation. The singer-songwriter also noted she felt the show wasn't real and had "grown" out of it.
After the episode aired, Blasband released a statement on Instagram. In a lengthy note, she called the rebooted series a "lie" and claimed the producers told her she would have a different experience.
Additionally, Blasband said she clarified why she left in an exit interview, which she claims didn't air, where she explained she felt reality shows didn't serve as a suitable "platform."
The singer-songwriter ended her note by claiming she didn't "regret leaving" but feels for her castmates as they didn't have the "strength." However, when Gentry saw Blasband exiting, she urged the others to speak to her.
Gentry reminded them about a promise they made that they wouldn't leave and would support one another. Even though they might still agree to have a conversation with Blasband, she seemingly has no interest.
The Real World Homecoming: New York airs on Paramount+.