'The Real World Homecoming: New York' Cast Lost Jobs After the Show Ended – 'Waiting Tables as Julie From The Real World, That Blows'
Some members from the original Real World cast admit that their careers took a hit after being on the show, with some even losing jobs because of their newfound fame.
While Eric Nies went onto have an MTV show post-Real World, he said the gig was short-lived. And once it was canceled, he felt as though he'd been canceled career-wise too. Reality television was in its infancy stages so cast members were essentially flung into the abyss, left with no tools to transition back to "civilian" life.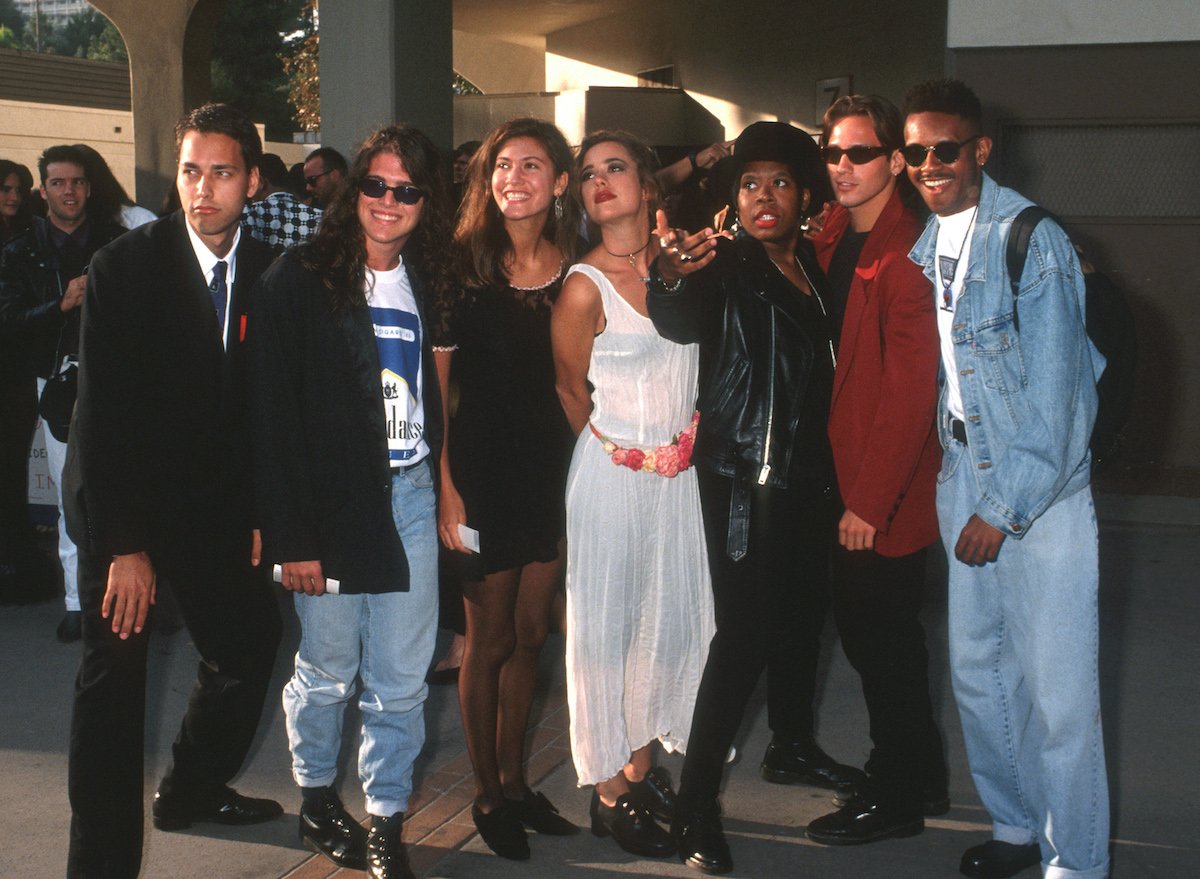 Julie Gentry couldn't get dance jobs because of 'The Real World'
Julie Gentry, who was an aspiring dancer, said she lost opportunities simply because she was on The Real World. "It was super hard," she admitted during a virtual town hall hosted by Sway & Tracy G!
"I mean, you know, I was auditioning for different dance gigs," Gentry continued. "And I felt like I would make it through dance cuts. That comes in as a cattle call. And I would make the cut, make the cut, make the cut. And you're right down to that final round."
She remembers making it to the end but being cut because of the show. "And the producers are like, well, that's Julie from The Real World," she said. "She can't be on the line, you know, like, get her out of here. But before you go, will you sign this for my daughter? You know, I'm signing an autograph for a job I didn't get. That hurt."
"So then I ended up coming in and being a temp at MTV and Viacom," she recalled. "And I worked temp when I couldn't get a dance gig to pay the rent because, I mean, the other options were waiting tables and stuff as Julie from The Real World that blows."
Kevin Powell felt lucky to get a job after 'The Real World'
Kevin Powell said he defaulted on his student loans because he had a gap between The Real World and when his next job at Vibe magazine. "Thank God that I was able to get a job there and do those things that I did there," he said. "But I remember defaulting on my student loan and ended up in court in Jersey City and they were like, wait, you're on TV? You don't have any money? It's like, no, I don't have any money."
"You know, I'm saying that was number one," Powell said. "And number two, the turnover is, you know, MTV was just bringing in people. So like the second season started and we were like forgotten."
Despite his continued fame after The Real World, Eric Nies said going from hot to not in a split second was painful. "I'll tell you something, that question really hits home for me because there was a time in my life where I literally got on my knees and I prayed to God to take the fame away," Nies admitted.
Eric Nies recalled how quickly fame was taken away
"At one point I felt like it was a curse in my life," he said. "And that was a really, really hard pill to swallow. Because it's your livelihood. It's what puts food on the table. You know, that's the business that I was in. I was built up when The Grind happened, all this stuff started happening and boom, it was taken away."
"I just remember walking down the street being in meaningful deep conversations or just having a good time with my friends," he recalled. "And then all of a sudden somebody runs up on you, you know, they want your autograph or they got something to say about something that happened five years ago. And it just completely takes you out of the moment. It steals the moment. And I thought, you know, want my moment back."
"I want those authentic, really special moments with my friends and my family," he continued. "I want that back and then we'll see what happens. And here we are. But the cast talks about this off and how in the beginning when we did press the first time around, everybody says, oh, Eric kind of had an idea that this was going to be big, it was going to be big."
"I want to let you guys know I just had a realization as we're sitting here and I'm listening to everybody talk," he said. "And, you know, the questions that are being asked. You know, the doors that we opened up, we opened up these doors to have conversations that society was able to talk about these things openly, publicly, right, and it opened up Pandora's Box. We're talking about reality TV."