'The Real World Homecoming: New York': Julie Gentry Says Heather B. Gardner Could Have Canceled Her Over the Beeper Remark
The Real World: New York viewers gasped in 1992 when Julie Gentry asked Heather B. Gardner if she was a drug dealer after Gardner's beeper sounded.
The 2021 cancel culture may have wiped Gentry off the map, as Gardner could have slammed the comment, pronouncing that Gentry was racist. But instead of shutting Gentry down, Gardner took the opportunity to educate her roommate. The former roommates recently reunited for The Real World Homecoming: New York and recently discussed their experience from the past as compared to today.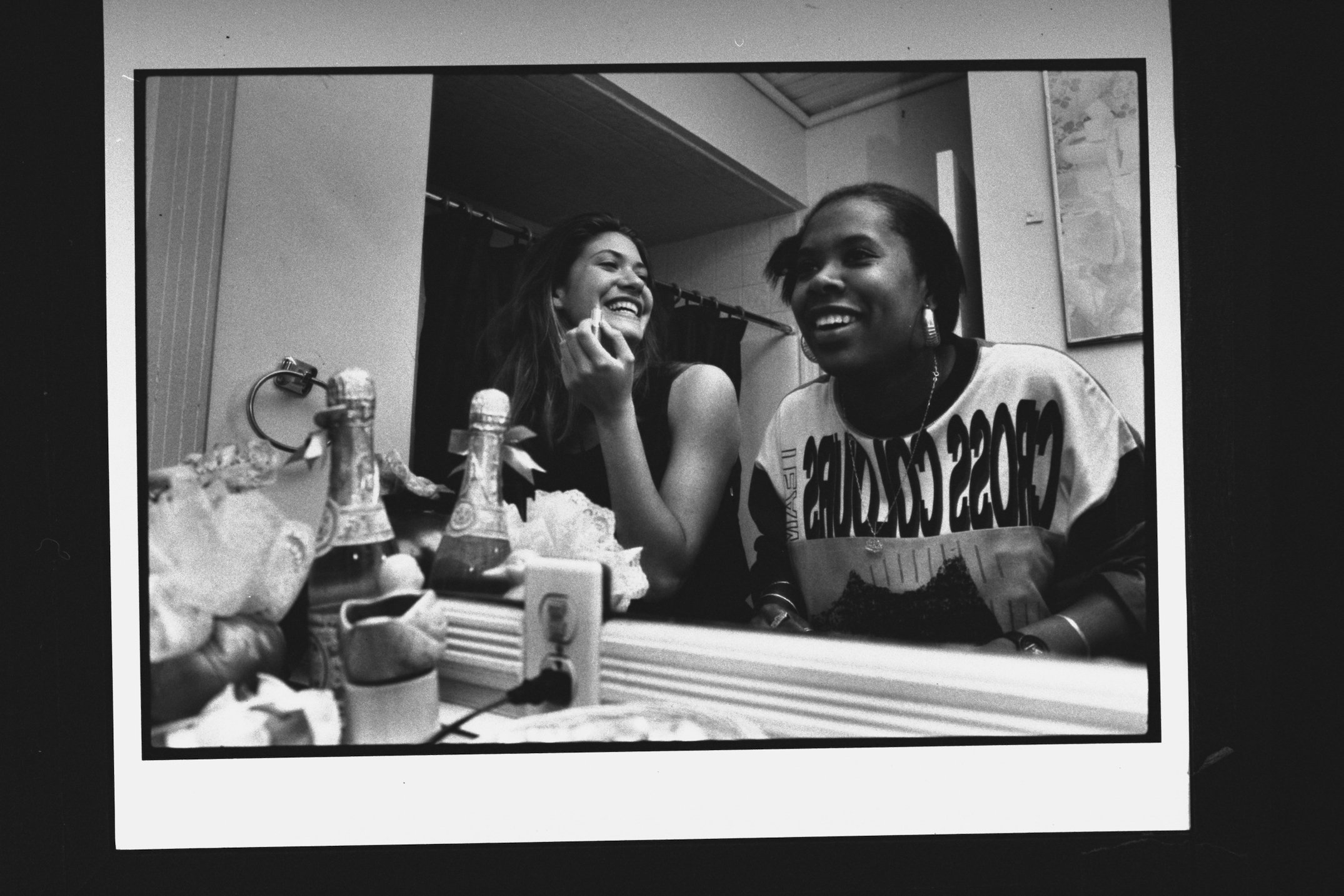 What if Heather B. Gardner canceled Julie Gentry?
Gentry said she has no regrets about doing the show and would do it again if given the chance. Gentry along with Gardner and four other cast members participated in a virtual town hall hosted by Sway & Tracy G!
Town hall host Sway asked Gentry to address the "beeper" remark she made during the first series. " I will tell you the people, my friends from back home were like that was just another foot in the mouth, another poor attempt at humor," Gentry said.
RELATED: 'The Real World': How Much Was the Season 1 Cast Paid Compared to Today's Reality Show Salaries?
"Another like you didn't read the room at all," she continued. "And Sway you can still find me saying dumb stuff. But to me, the bigger point is what if Heather had just closed the door on me after that? What if she had taken me from that one comment and judged me and shut it down? We wouldn't have this friendship. This sisterhood we have."
Heather B. Gardner had to worry about being canceled by her own fans
"So that, I think is the biggest point of the show for me," Gentry continued. "That we agree to get in this together and give each other the space and that we know that we're not going to all come in there and be perfect. We're pretty imperfect. And in that is what makes us relatable."
At the same time, Sway pointed out that Gardner too could have been canceled by her fans since she was already known in the hip hop world. Doing something in the mainstream, especially in the early 1990s was considered to be a sellout move, which could be career-ending.
"I remember going in thinking protection, like let me just protect myself from these people, they don't really have to know that much about me, you know, they said it's a documentary," Gardner recalled.
RELATED: Is 'The Real World: Homecoming' Filmed at the Same NYC Loft?
"They're going to follow me around," she continued. "You know, they want to know about a female and hip hop. So I just, you know, I don't have to get close to anybody. I could just do my thing. I still have my apartment back in Jersey City, so I didn't have to hang out with anybody. But you know that one night that first night when we came in and we just started talking like there was just like something is going on here. This is not what I thought this was going to be. Something is … something is weird. Like, I don't know, it wasn't this uncomfortable. Weird, but wait a minute."
Gardner remembered suddenly connecting with other young people, from different backgrounds and walks of life.
The Real World Homecoming: New York is currently streaming on Paramount+.