'The Real World Homecoming': Why Does David Leave the House Early (Again) – 'This Time I'm Leaving on My Own Accord'
David Edwards from 'The Real World Homecoming: Los Angeles' decides to leave early when he learns that Tami Roman's husband came to the house looking for him.
With only hours left on MTV's The Real World Homecoming: Los Angeles David Edwards decides to leave the house but this time it is on his terms.
Edwards learns that Tami Roman's husband came to the house looking for him after he and Roman brawled. A producer escorted Edwards out of the house when tensions reached a fever pitch so he wasn't home when Roman's husband, Reggie Youngblood arrived. Youngblood was furious and the cast worried the situation could become violent.
Thankfully, Youngblood never encountered Edwards. But Edwards ultimately decided to leave only hours before the reunion was scheduled to end.
David Edwards tells producers he wants to leave 'The Real World Homecoming'
Edwards places a "911" call to producers. Cameras flashback to The Real World: Los Angeles moment when Edwards also wanted to speak to producers after the "blanket" incident. "John just came upstairs and basically told me that Tami's husband came up here," Edwards tells executive producer Kevin Lee. "He's irate. He's looking for me."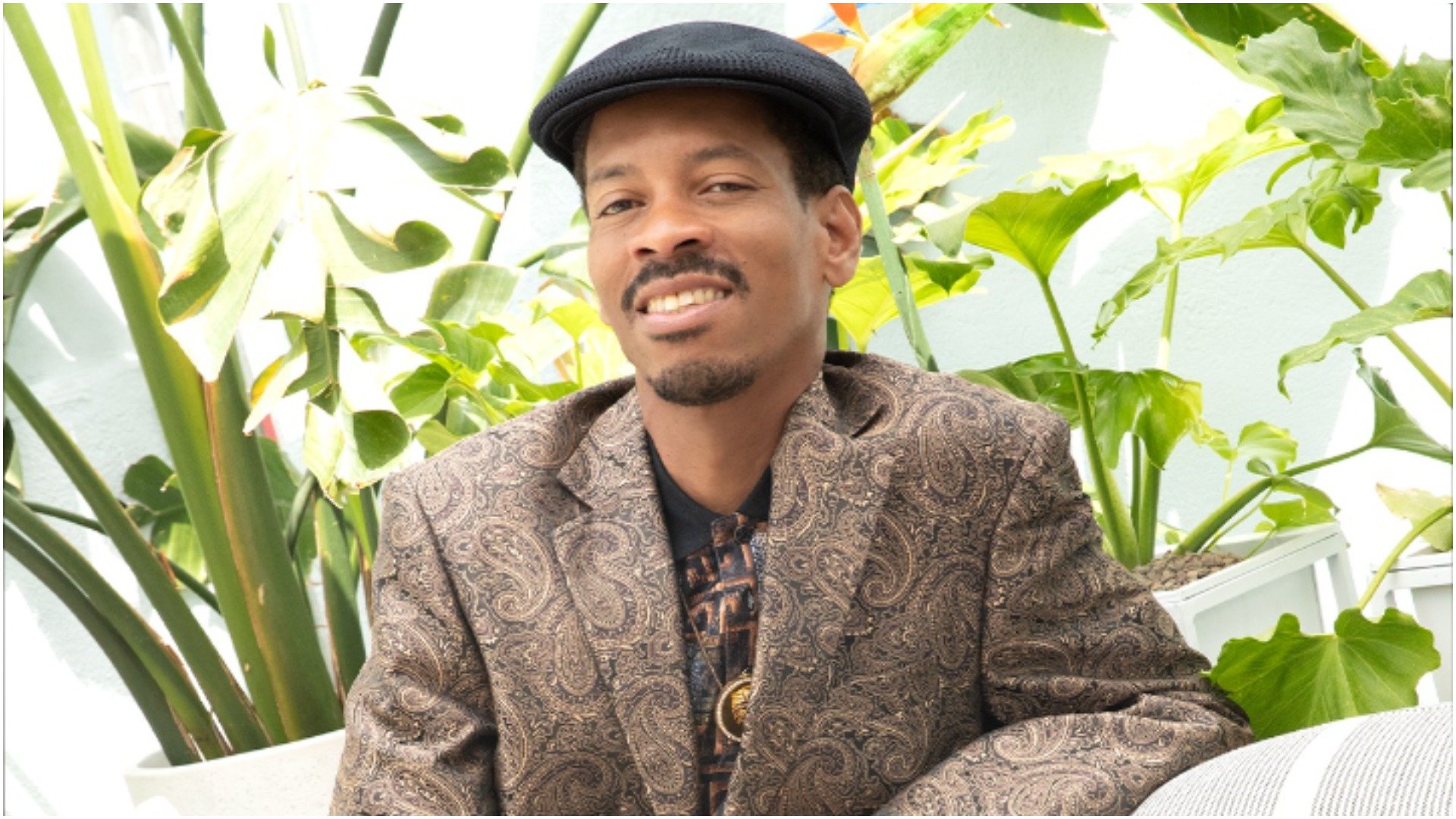 Lee suggests, "Do you just wanna go in and just say like hey you know what, I'm not feeling this anymore. I just want to pack my bags. And leave on a peaceful note? And we'll take you to the hotel?" Edwards says he'd love to stay and didn't want to disrespect the crew.
"But it's going in a direction where it's not going to be good for anybody and I'm not here for that," Edwards says.
"I said to myself, you know what?" he says in a confessional. "I don't wanna be here anymore. I just felt as though my character was being assassinated. And again I didn't appreciate it."
Jon Brennan hates to see him leave early
Edwards returns to the house to tell his Real World roommates he is leaving the house – much like he did in 1993. "Once again I gotta pack and f****** leave," he is seen saying to himself as he gathers his belongings. Once again cameras flashback to Edwards packing in 1993. But that time he was kicked out of the house. This time he's leaving because he wants to leave.
Jon Brennan realizes what's happening. "You're leaving?" he asks Edwards. Edwards says he's better than what's happening.
"I gave all I can give and that's it," Edwards says. Brennan tells him he hates to see him leave like this.
"Can't do it no more," Edwards says. "I can't look at these fake mother f****** no more."
"It hurts my heart to see David leaving our homecoming," Brennan says in a confessional. "Because he left our original season. This was our chance to say you know what? David's not an idiot. He's a great person. Let's have a great experience. We couldn't do it. He couldn't do it."
He leaves only hours before Season 2 ends
Each of the roommates learns that Edwards is leaving. Beth Stolarczyk says this wasn't how she hoped it would end. "Just when you think you're making progress he takes a bunch of steps forward, and then he jumps back 50 steps," she says in a confessional. "Like I just don't understand. He has demons that he's fighting and I hope he's got a good support system. Because he clearly does not feel safe with us. So I don't think we're ever going to get through to him."
Edwards tells his daughter he's leaving and that some things aren't worth fighting for. But before he leaves he reminds the roommates that it is his decision to leave this time. He smiles and waves at the roommates. "This time I'm leaving on my own accord," he says.
The roommates mull over going after Edwards to say something but they decide it is better to let him walk away on his own. "I'm guessing he said his piece and just trying to look for an out," Glen Naessens says. "And his out was stirring stuff up with you [he looks at Roman]. And that was his out. Because he was done."
Later, the remaining roommates go to dinner and then pack up and leave the following day.
The Real World Homecoming: Los Angeles is currently streaming on Paramount+.