'The Real World': How Much Was the Season 1 Cast Paid Compared to Today's Reality Show Salaries?
'The Real World' cast made a little less than the cast makes today, but not much. Plus, how does this salary compare to other reality series?
The season 1 cast from The Real World: New York was paid $2,600 each to appear on the seminal reality series. And while this amount seems low compared to today's reality salary standards, it was still more than what the original Real Housewives made.
The Real World: New York cast dished about their salary on the first episode of E!s For Real: The Story of Reality TV. Host Andy Cohen pondered the cast's salary. "By the way, you each only made like $2,500 off that first season," he said. But the cast shouted, "$2,600!"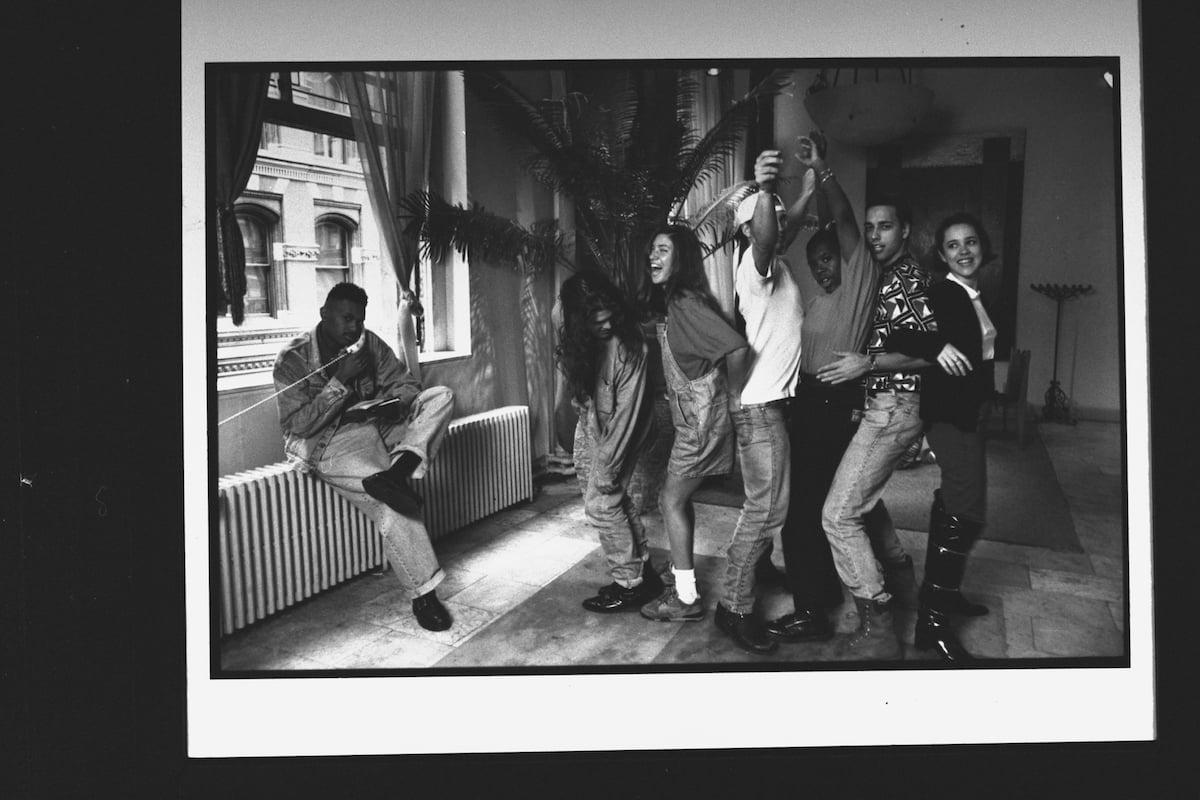 'RHOC' OG cast made a lot less than The Real World'
The Real World: New York debuted in 1992 but it took more than a decade for the first Housewives series to premiere. The Real Housewives of Orange County debuted in 2006 and original cast member Vicki Gunvalson dished that she made "zero" to appear on the series. "I got zero!" Gunvalson said on her Whoop It Up with Vicki podcast. "I got zero, zero. So you have to pay your dues."
Salaries quickly rose in Housewife-land, but initially not by much. Housewives friend and podcast host David Yontef shared with Gunvalson, "Tamra [Judge] told me she got like $7,000." Today, the average new Housewife cast member makes about $60,000 for a season. But salaries have soared with some making six figures for a single season.
Kyle Richards, an original cast member from The Real Housewives of Beverly Hills makes a reported $250,000 per season. And while Gunvalson made nothing for her first season of the show, she was reportedly paid $750,000 during her final season.
Newer 'Real World' cast members made only slightly more than the OG cast
MTV bumped up The Real World payout and paid cast members $5,000 per season. Other MTV shows definitely pay more than The Real World. For instance, Jenelle Evans from Teen Mom 2 earned a reported $400,000 from her season.
While The Real World cast members were a "one and done" type of show, many cast members migrated to MTV's The Challenge, which ultimately produced a serious windfall for some. Real World alums like Johnny "Bananas" Devenanzio and C.T. Tamburello built a sizeable fortune thanks to The Challenge, which pays $1,000 per week to new players and up to $80,000 to recuring players. The salary doesn't include the ultimate prize of either $500,000 or $1 million.
Aside from being paid to be on a reality show, some reality personalities make money doing their job on television. The Below Deck cast does not earn a considerable amount of money from producers, but they make a quick $16,000 or more in tip money for a six-week stint. Also, real estate agents on shows like Million Dollar Listing and Selling Sunset are seen making millions in commissions while doing their job.
Fredrik Eklund from Million Dollar Listing New York recently shared his team did $2 billion in transactions during 2020 alone. He added that his team is on schedule to generate $4 billion in 2021.