'The Real World: Los Angeles' Recap – What Happened During Season 2?
So what actually happened on The Real World: Los Angeles in 1993? The MTV Vault offered a recap refresh for fans before the Los Angeles cast reunites on The Real World Homecoming: Los Angeles, 28 years later.
'The Real World: Los Angeles' began with tension
The Real World: Los Angeles was an amped-up version of the original series, The Real World: New York. Tensions flared faster and arguments began quicker. Sure, the wide-eyed, early twentysomething cast arrived at the Venice Beach house with big plans and excitement. But it quickly turned to annoyance with one another.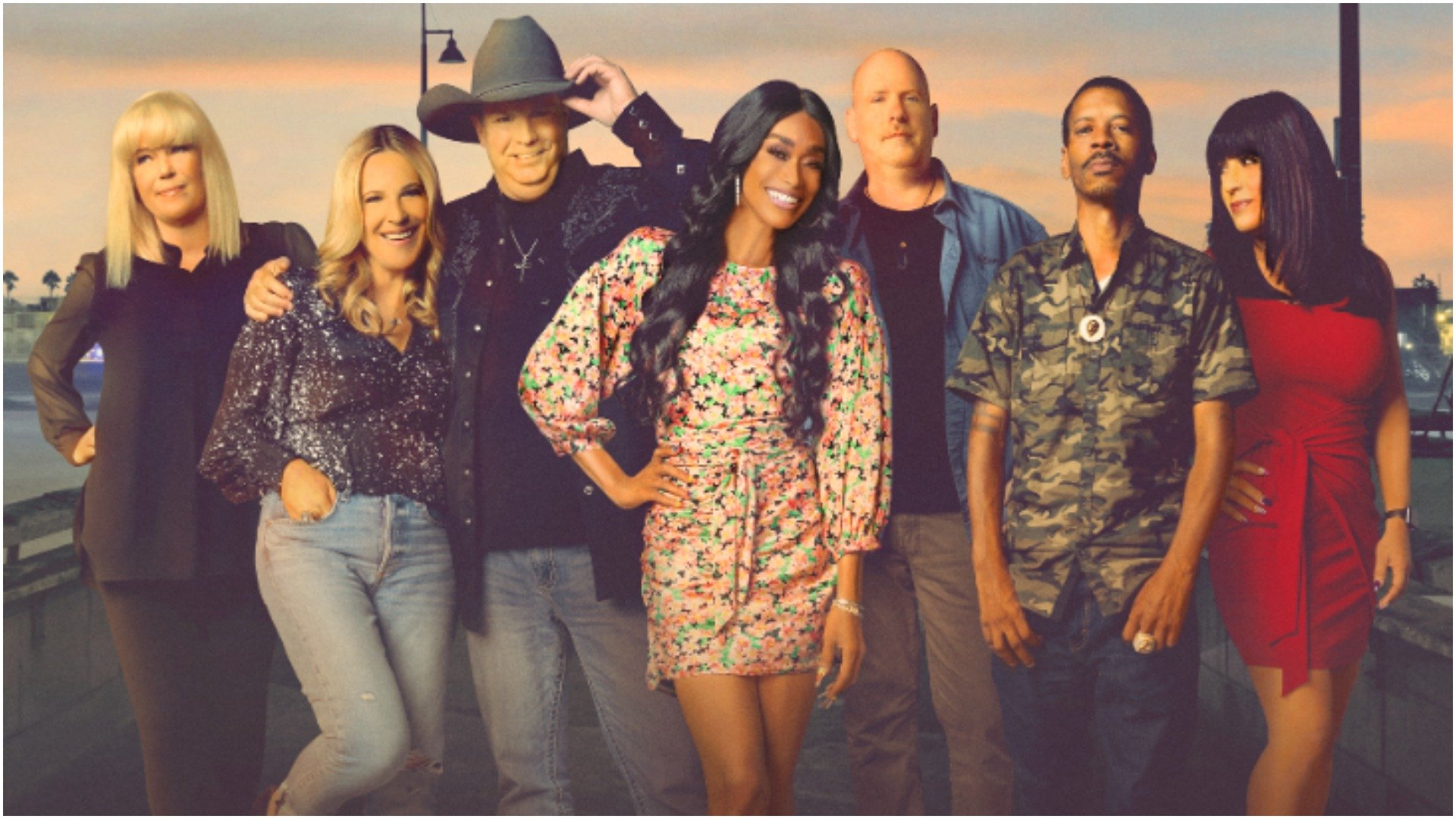 For instance, Dominic Griffin arrived with his dog and Beth Stolarczyk had a cat (who didn't like dogs). "Beth," Griffin said. "She was carrying a cat. I can't stand cats." Stolarczyk felt a little push back from other cast members over the cat too. But she also angers David Edwards when a call came through while she's chatting on the phone. She told Edwards' call that he'd call them back and it angers him to have missed what could have been an important call for his career.
Tami Roman, Griffin, and Jon Brennan had traveled cross country together (set up by MTV) in a Winnebago and stuck together – initially – in the house. Aaron Behle was a California boy with a conservative background and Irene Berrera was a police officer.
The infamous 'blanket' scene made 'Real World' history
While the cast warred over the typical roommate duties like cleaning and house meetings, what began as playful banter turned into a life-changing moment for the entire cast and reality television. "I can't really remember, but I know it started out as a joke," Brennan said about the incident.
Roman was in bed and told the cast she didn't have any clothes on underneath the blanket. The men and women bantered back and forth until Edwards said he wanted to see if she was telling the truth so he tried to pull the blanket off of Roman. She is seen screaming while Stolarczyk tried to help her stay covered. "She was like 'Beth do not move, stay on top of me,'" Stolarczyk recalled Roman saying to her. "So I'm just trying to cover her up."
And while everyone involved was laughing, the incident was extremely damaging and drove a wedge in the middle of the cast. Edwards was kicked out of the house after the incident. While he apologized to Roman in a confessional, he felt blindsided because everyone laughed when it occurred.
A new cast member and another 'Real World' groundbreaking moment
A new cast member was chosen to replace Edwards. Enter indie musician Glen Naessens to the cast who brought a new edge and tension to the show.
Shortly after Naessens arrived, Roman told the cast she was pregnant. Brennan knew because Roman mentioned the pregnancy when the cast went on an Outward Bound excursion. Behle also knew. "Aaron was like, are you serious Tami?" Brennan said in a confessional. She told the cast she planned to have an abortion, which got mixed reactions. "I just want everyone to know that I've made a decision that I'm going to terminate the pregnancy," she told the cast. "And it was a really hard decision to make that decision."
Griffin told Roman that it was her decision and he supported her. Cameras followed Roman to the clinic and shows her painful recovery too.
… and yet another cast change on 'The Real World'
Meanwhile, Berrera wrestled with being in the house and decided to leave to get married. Brennon had become close friends with Berrera so he was upset. "Jon was crushed because Irene is no longer gonna be around and Jon's gonna be upset for a while," Stolarczyk said in a confessional. The cast also thought Brennon had fallen in love with Berrera.
With Berrera's exit came another opportunity for a new roommate. Beth Anthony joined the cast. She worked as a production assistant and stirred controversy when she wore a t-shirt, "I'm not gay but my girlfriend is." Some of the cast expressed they were "uneasy" with Anthony being gay. "And I really don't know why," Roman said about feeling uneasy that Anthony is gay.
When Anthony asked about house rules, Naessens joked, "Let her go through what I went through, don't tell her anything." Naessens and Anthony formed a quick bond. But they seemingly separated themselves from the rest of the cast too.
"I've tried with Beth [Stolarczyk] and I'm beginning to hate her," Naessens said in a confessional. He was seen mocking her at dinner, very annoyed and he called her a "b*tch."
How did 'The Real World: Los Angeles' end the season?
Stolarczyk and Naessens could hardly be in the same room together toward the end of the season. She still maintained a bond with Brennan but cracks formed within the house. Brennan said he hoped the experience opened his eyes and Stolarczyk thought Brennan changed the most. Brennan and Stolarczyk planned to keep in touch.
Cameras followed each cast member leaving the house – some left as friends, others left with unfinished business. So will The Real World Homecoming: Los Angeles help mend old wounds?
The Real World Homecoming: Los Angeles premieres Wednesday, November 24th on Paramount+