'The Real World: New York': Becky Blasband Felt Duped by Producers
Julie Gentry from MTV's The Real World: New York shared with the cast that Becky Blasband did not think the reunion show would dive back into controversial issues, but instead be more of a Big Chill kind of encounter.
Blasband was taken aback when producers re-played the 1992 argument she got into with Kevin Powell over race. The same discussion was re-ignited and Blasband became so frustrated, she left the loft and walked out on filming. Most of the cast reached out to her but Blasband only replied to Gentry. Gentry shared what happened when she met with Blasband, letting them know the reunion was not what she expected.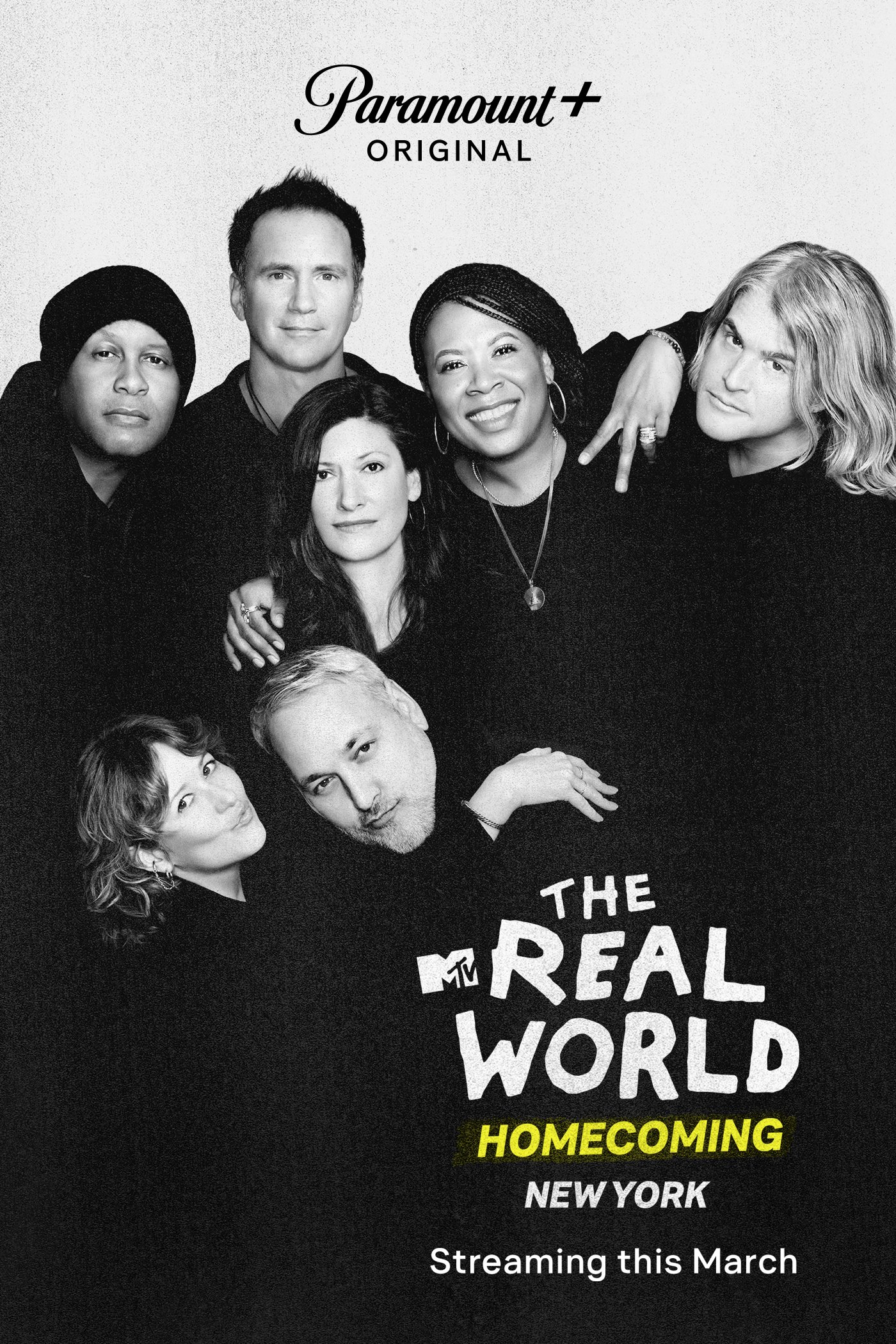 Becky Blasband did not anticipate the reunion vibe
"So I went and met with Becky this morning," Gentry told the entire group during the latest episode. "She said a lot. And I want to convey it correctly. She thought this was gonna be a little bit like more of a Big Chill kind of vibe of us just hanging out. We could discuss issues but we weren't gonna revisit the volume that maybe we had in the past."
"So when it didn't happen that way, she was very caught off guard," Gentry continued. "And so she didn't like how that went. She felt like she had a really good time with everybody. Up to that point." While nearly everyone in the cast seemed engaged in what Gentry said, Heather B. Gardener put her attention into chopping onions at the table.
"My point has been we don't need to tie this up with a beautiful bow," Gentry said shaking her head. "Everything doesn't have to come out looking shiny and perfect. And I'm OK with that. And Becky is pretty OK with that. But she would like the opportunity to come on the screen the way you have been doing and say that to everyone." Gentry spoke directly to Eric Nies who could not join the cast in the loft because he had contracted Covid-19 (coronavirus).
Becky Blasband said the show was a 'lie'
Blasband shared her thoughts on returning to the show in a now-deleted Instagram post.
"I left the Real World Homecoming Series because it is a lie," she wrote, US Weekly shared. "I had been there before, they told me this time it would be different. I realized quickly that it is not the platform for important Human discussion on sensitive issues. In my exit interview, I expressed exactly this."
"The producers, of course, cannot air this. I do not write this in my defense as I need no defense. Never have I raised a racist word. Nor committed a racist action against people of color. But when critical thinking goes out the window you can point to this kind of media."
"It is a kind of brainwashing. Edited, characterized, lacking in depth. In this country we believe in 'the American dream.' This also has become a lie," she added. "And you wonder why our country is in such disarray. I do not regret leaving. Nor will I raise a word against my cast members. Only that I feel for them, that they did not have the strength to walk out with me."
The Real World Homecoming: New York is currently streaming on Paramount+.