'The Real World: New York': Did Becky Blasband and Kevin Powell Finally Resolve Their Dispute?
Kevin Powell and Becky Blasband from The Real World Homecoming: New York have a private FaceTime chat that ends with Blasband hanging up on Powell and he shares he wants to leave.
Earlier in the day, Julie Gentry met with Blasband to try to act as a liaison between Blasband and the rest of the original MTV cast. Blasband left the show after having a heated discussion with Powell about race. She felt as though the rest of the cast hung her out to dry and she was being portrayed as a racist. But Gentry told the cast Blasband was open to talking to them over FaceTime. That's when Powell asked if he could first converse with her alone. Unfortunately, the conversation didn't go as he hoped.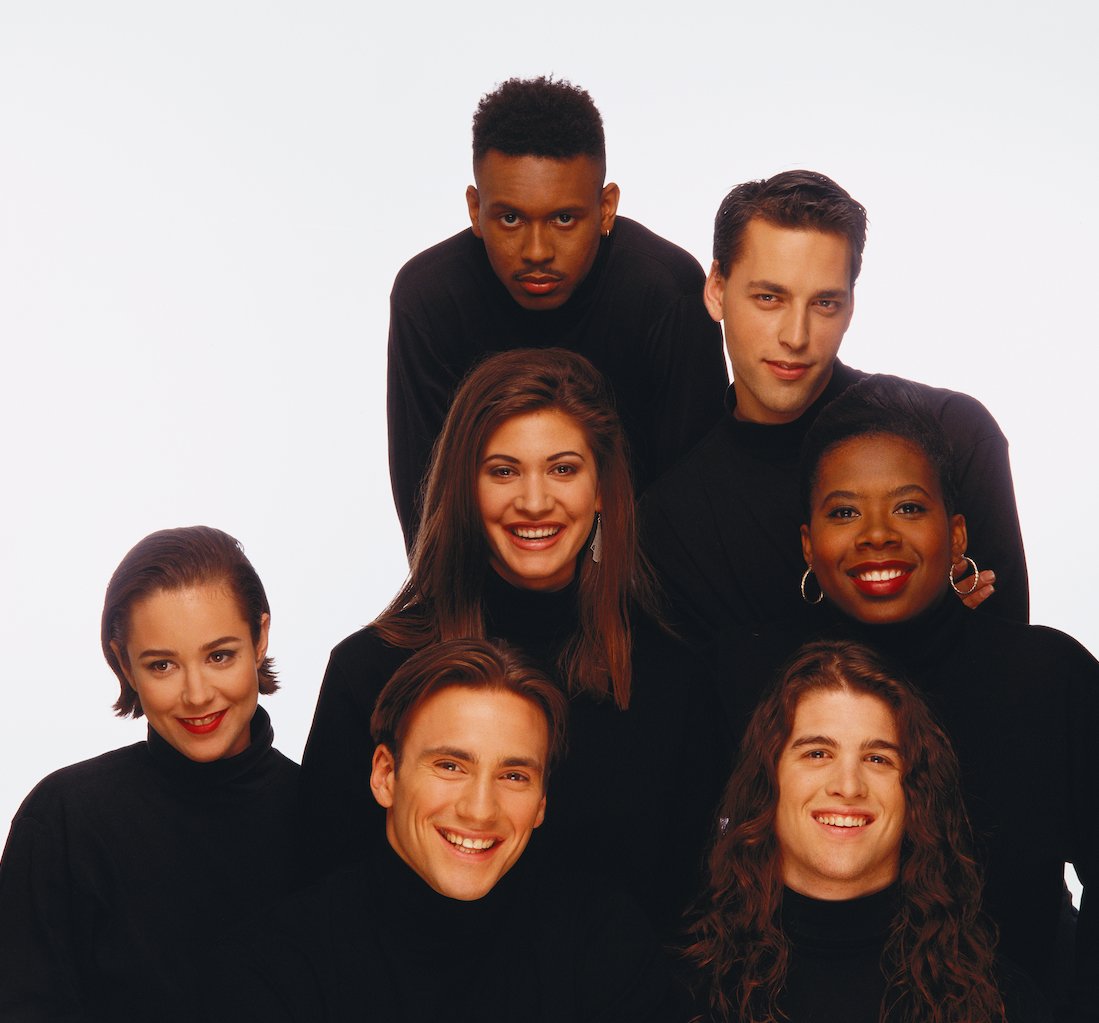 The conversation began with an apology
Powell sat in a private room, alone with his iPad and Blasband on FaceTime. He truly wanted closure on the conversation and was ready to bridge the gap.
The conversation begins on a high note. Blasband said she was open to revisiting the original conversation she had with Powell on race. But she wanted the conversation to come up organically. "And then they f**king filled our loft full of gas and lit the flame," she said about producers playing the throwback video for the cast.
"And you know, when they played that clip, it wasn't fair," she said. "It was out of context. It's like rehashing old stuff from the past that we've all moved on from. It's a belittlment of your intelligence and mine." Blasband then apologized for the clash. "I don't wanna be on that kind of reality show, it's not what I signed up for," she said.
Kevin Powell and Becky Blasband still can't find common ground
Powell calmly listened while Blasband talked. He understood what she was saying. But, "For me as a Black man, who had gone through some horrific responses to how I was depicted on this show, I saw it as this is some closure that I needed here," he said. "This is a conversation I need to have here. Especially in light of what's happened in this country the past couple of years. Where people are saying hey Kevin I'm listening to these conversations very differently."
"That's a huge burden that I've had to carry for nearly 30 years," he admitted. Blasband said she's on Powell's side and has always been on his side. But then Blasband told him she has a great bond with her friends from all different races. She said there is no problem with her friends and that Powell has the wrong perspective of who she is. "That is something that is coming from you my friend," Blasband said to Powell.
Powell disagreed and said if she cared, and he thought she did, she might want to "reframe some of the language" she uses. "Instead of saying things like I have Black friends or I belong this Black dance group," he said. "You have to understand how even that comes off in a certain kind of way."
While the conversation begins in an easy, friendly place it doesn't end that way. Both try to tell each other they have the wrong perception of the conversation with Blasband finally saying, "Then you just don't like me."
The conversation ends in a hang-up another walk-out?
"Rebecca, part of the problem is an inability to listen," Powell said. "Always wanting to have a response for every single thing to prove I'm not this, I'm not that." He wanted her to go further than just tell him she has Black friends. Instead, he wanted to her to educate other white people.
Blasband took Powell's suggestion as control and telling her the way she should be. "I'm saying to you because I actually love you Becky because I actually have feelings for you as a human being, I'm saying, hey here's the door," he said. "This is racism, this is classicism. You just might wanna think about these things."
She continued to push back on everything Powell said. Blasband was also frustrated that Powell still didn't see where she was coming from either. She thought that Powell didn't challenge her but instead he insulted her and it was a "low blow."
Powell believed that because Blasband's feelings were hurt, she merely wanted to shut down the conversation. He referred to it as "white fragility," which did not sit well with Blasband. She ultimately disconnected from the call.
Powell joined the rest of the cast but he sat on the couch alone looking exhausted. Producers seemed concerned and checked on him. "I wanna leave," he said.
The Real World Homecoming: New York is currently streaming on Paramount+.